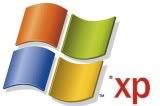 For those of you worried about the availability of Windows XP on netbooks, post the Windows 7 launch, then fear not. Microsoft will continue to offer Windows XP to netbook manufacturers for one year after Windows 7 starts to ship. Whichever way you look at it, Windows XP is the main operating system used in netbooks today. Over 90 percent of netbook shipments in US retail, during November to January, came with Windows XP according to NPD Group.
"OEMs that are using Windows XP on netbooks will have the ability to install Windows XP for one year — 12 months — after Windows 7 general availability," said Mike Nash, corporate vice president of Microsoft's Windows product management group.
Windows plans to target netbooks with its Starter Edition of the Windows 7 operating system. This has been criticised by some, given its limited use in only allowing three applications to be open at one time. A release date for Windows 7 has not been confirmed so far, although recent rumours suggest that it may be as early as October this year.
Via ComputerWorld.