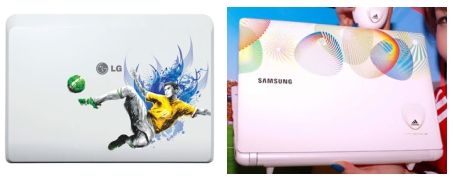 Two new football special edition netbooks have been announced, no doubt with the upcoming Football World Cup in mind. First of all we have the Samsung N150 Adidas that is powered by a 1.66GHz N450 Atom processor and sports a 10.1-inch (1024 x 600) display. Other features include Bluetooth 3.0.
LG also has the X140 World Cup Edition netbook that has a 10-inch (1024 x 600 or 1366 x 768) display and is powered by either a N450 or N470 Atom processor. It comes with a World Cup logo on the lid and is available in black, white and pink.
Via Netbook News.it and Netbooked.
Earlier this week, Intel announced its Canoe Lake platform. This was a reference design that Intel was showcasing letting OEMs know just how thin a netbook can be complete with cutting edge components. It is only 14mm thick but manages to pack in a dual-core N550 Atom CPU, 2GB RAM and a 10-inch display.
Sascha from NetbookNews.de managed to get some hands-on time behind closed doors at Computex and says that it is one of the fastest netbooks he has used. Performance was "zippy" and whilst he managed to perform a Windows Experience Index (WEI) benchmark, he wasn't able to divulge the score although he did say that we'll "be pleased". The price point will also be under $600, which appears to be well worth the premium over a typical netbook given the form-factor. Check out the hands-on video after the break. Read more

MSI has outlined a new 10-inch concept netbook called 'La Mode' that has a chic exterior design, most likely following Asus' footsteps with its Karim Rashid designed Eee PC1008P-KR netbooks. It's not clear from the press release whether this is a new netbook or accessory (both are referred to) but what we do know is that the netbook has a "stylish ebony cloth case with wave-pattern and luminescent MSI logo".
The company also talks of its MSI Serene thermal technology that ultimately results in fanless 10-inch netbooks powered by Intel Atom processors. Not sure what's too new here as some manufacturers already have fanless netbooks (like the Dell Mini 10). MSI says that this tech will be integrated into all future products. Read more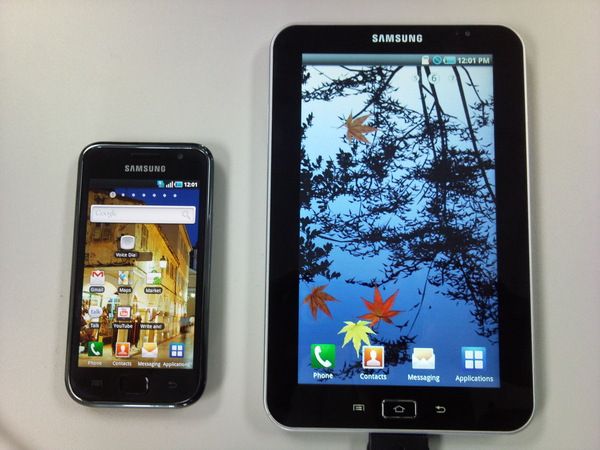 Samsung is rumoured to launch at least three Android-powered tablet devices by the end of the year. The first will have a 7-inch screen with the nickname sPad, an 8-inch model will land in October whilst a 10-inch model is expected in December.
These rumours have gained further credence following Samsung South Africa's official twitter channel leaking an image of the 'Galaxy Tab' tablet. This is a 7-inch model and has a high-resolution TFT screen. It also has a 3.5mm jack at the top. They also confirmed it will be Android powered and run its TouchWiz UI. Click through for a larger image. Read more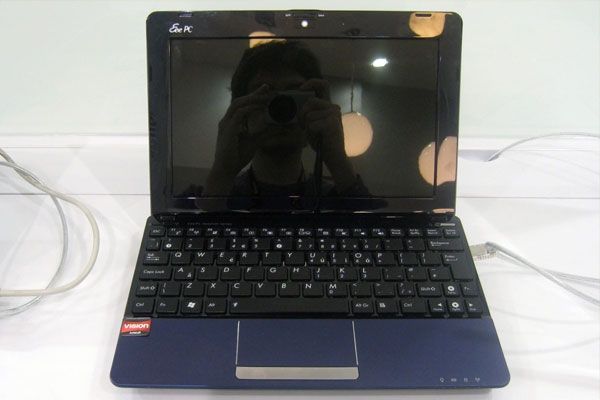 Another new 10-inch netbook the Asus Eee PC 1015 series cropped up today at Computex. The Eee PC 1015T looks very similar to the 1015P/PE range but will be powered by the AMD V105 processor and ATI Radeon HD 4200 graphics.
It comes with a chiclet keyboard, large touchpad along with a matte lid and glossy 10.1-inch (1024 x 600) screen. As with the ION-powered 1015N there is only a single access panel to upgrade RAM. It will come with a 6-cell 56Wh battery good for 6 hours and USB 3.0 too. There are no details on price and availability right now.
Via Netbooked.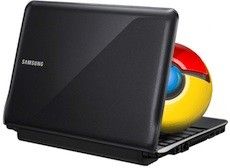 Google's Chrome operating system is set to launch in "late fall" according to Google's head of the Chrome project, Sundar Pichai. The only previous date that has been mentioned is H2 2010.
"We will be selective on how we come to market because we want to deliver a great user experience," he said. "We're thinking on both the hardware and software levels."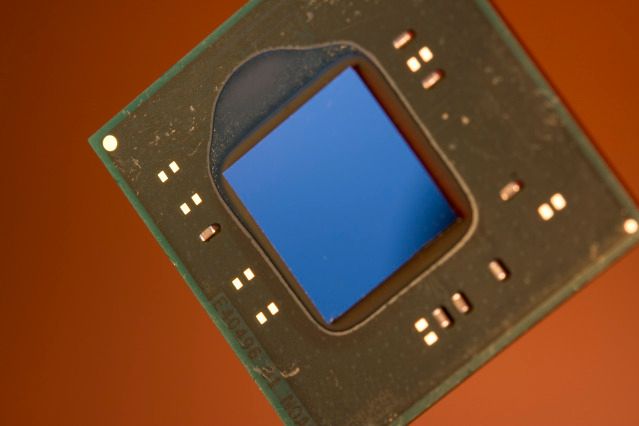 Intel has today formally announced its dual-core Atom processors that will move into production next week. No technical details were revealed, but we have previously heard of the 1.5GHz dual-core N550 Atom processor part. Devices using the new CPU are expected to be on shelves by the end of the year.
Intel also announced its Canoe Lake platform that enables super-sleek netbook designs. The reference design is 50percent slimmer than current netbooks and measures just 14mm in thickness. The design is good for either single-core or dual-core Pine Trail Atoms. Netbooks using this design are expected to appear "over time". Read more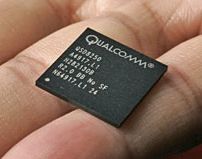 If we ever do see smartbooks make a comeback, there is a likelihood that some may end up using some newly announced Snapdragon chipsets from Qualcomm. The 1.2GHz dual-core Qualcomm MSM8260 and MSM8660 Snapdragon chips support 1080p video and get 3D/2D engines for Open GLES 2.0 and Open VG 1.1 acceleration.
Other features include a dedicated low power audio engine, integrated low power GPS, and support for 24-bit WXGA 1280 x 800 resolution displays. Both are sampling to manufacturers right now, which is likely to mean that smartphones and potentially smartbooks using the new chips may arrive before the year is out.
The LG X140 recently passed through the FCC and now it has been officially announced. It is a 10.1-inch (1366 x 768) slim netbook that will be powered by a 1.66GHz N450 or 1.83GHz N470 Atom processor, 1GB RAM a 250GB/320GB HDD and Windows 7 Starter.
The company is touting its LG Smart POP application as a differentiating feature. This basically brings five functions to the home screen including file transfer, dial functions for SMS and Outlook sync functionality with a mobile phone. As with other LG netbooks it will also come with the Smart On 2.0 instant-on OS and should boot up within 5-seconds claim the company. Read more
Intel has formally announced its "Oak Trail" platform that is the company's SoC (system on chip) Atom platform designed with tablets and skinny netbooks in mind. There is little technical detail on the platform right now by we know that it should deliver around a 50 percent reduction in power consumption.
It will also be capable of full 1080p HD video playback and will support MeeGo, Windows 7 and Google's Android and Chrome OS operating systems. It is expected to launch in early 2011. Click through for a large slide picture. Read more
Asus has announced one of the most desirable 12.1-inch netbooks I've seen in a while. The ASUS-Lamborghini VX6 certainly won't be cheap but thankfully you're not just paying for the logo and design. They've also managed to pack in some leading edge components. First off the VX6 will come with a 12.1-inch (1366 x 768) display and will be powered by the upcoming 1.8GHz dual-core D525 Atom processor that is DDR3 enabled.
It will also feature next-generation ION, up to 4GB of DDR3 RAM, USB 3.0, Bluetooth 3.0 and will come with Windows 7. If that wasn't enough, you'll also get a Bang & Olufsen ICEpower sound system, combined with SRS Premium Sound. I think I've just fallen in love. Check out some pictures after the break. Read more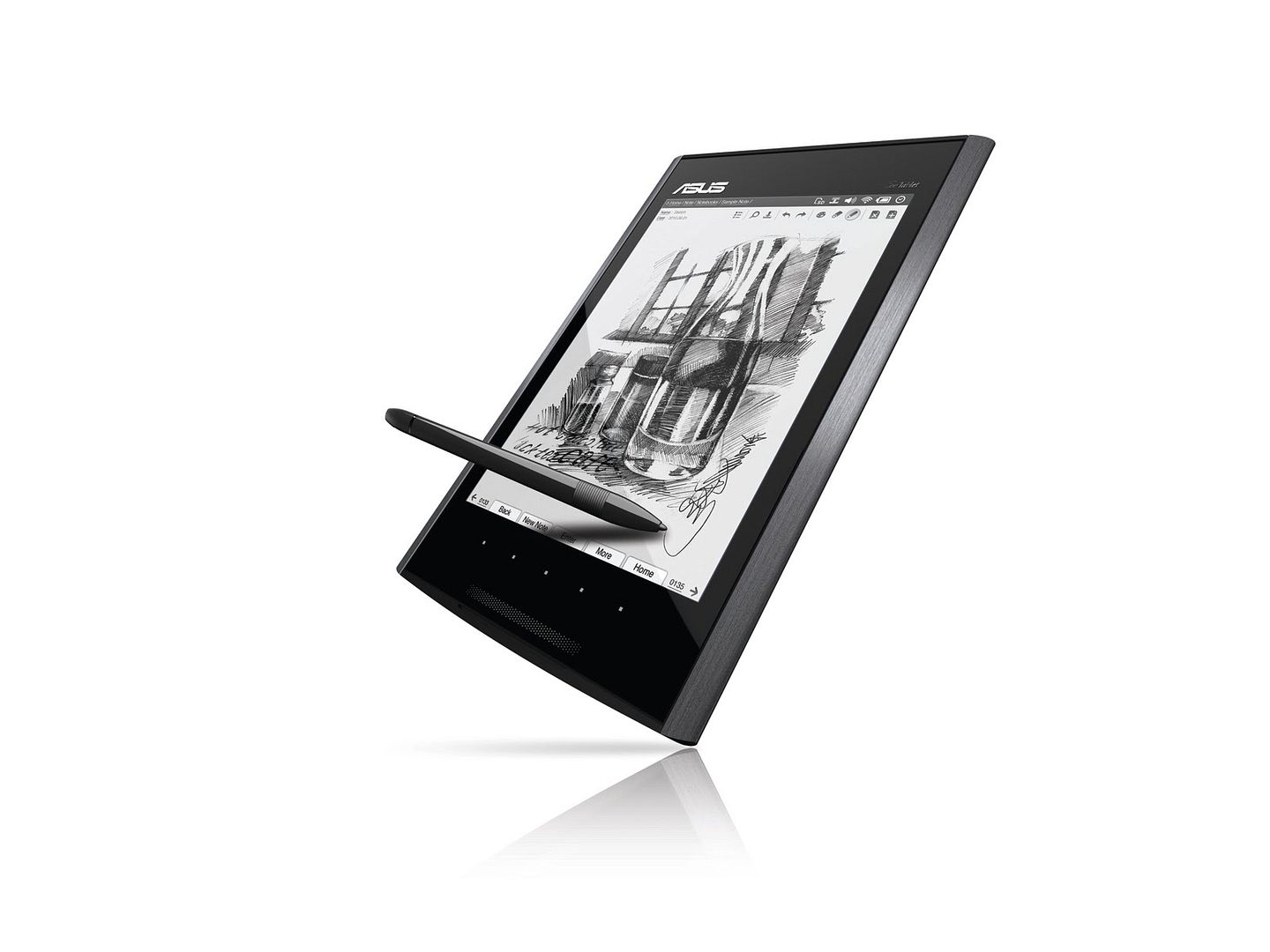 Asus has revealed a third tablet at Computex Taipei, although this one appears to be more of a digital notepad rather than multimedia device. It comes with a 2450 dpi touch resolution screen and is designed with students and business professionals in mind.
The size of the display is unknown but it will come with a 10-hour battery and a 2MP camera that the company says can be used to capture lecture slides and write notes on them instantly. There will be options to store, sort, tag and organise your notes. Page turns will take just 0.1 second, 9x faster than normal e-readers says the company. Click through for a larger image of the device. Read more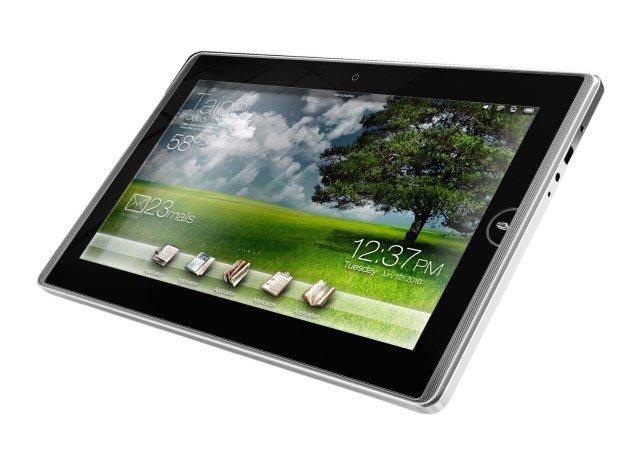 Asus has announced two new Eee Pad tablets at Computex Taipei. Both are Windows based, one coming with a 10-inch screen and another with a 12-inch screen. The smaller 10-inch Eee Pad EP101TC will be superslim at just 12.2mm in thickness and weighs 675g. It will run Windows Embedded Compact 7.
The larger 12-inch Eee Pad EP121 will be more fully featured which the company claims will also serve as an e-reader. It will be powered by an unspecified Intel Core 2 Duo processor and come with Windows 7 Home Premium. Battery life should be good for 10 hours and it will come with a special docking station for character input (a virtual keyboard will also be present). Check out some pictures after the break. Read more
MSI has unveiled two 10-inch tablets at Computex both under a new brand name for tablets called Wind Pad. The MSI Wind Pad 100 is powered by a 1.6GHz Intel Atom Z530 processor and comes with Windows 7, whilst the Wind Pad 110 is powered by the Nvidia Tegra 2 chipset and comes with Android.
The MSI Wind Pad 100 has a 10-inch (1024 x 600) capacitive touch display and comes with Windows 7 Ultimate, although MSI has created its own 'Wind Touch' UI. It will come with a HDMI socket capable of outputting 720p video, two USB ports and webcam and will land later this year for $499. Engadget managed some hands-on time and found that it felt "incredibly sluggish." Read more
Computex is underway and we are expected to hear about a host of new devices from a number of Taiwanese companies including Asus, Acer and MSI. To kick things off, Asus is showing off the Asus Eee PC 1015N netbook. The 1015N is the company's first 10-inch next-generation netbook and will come with Nvidia's Optimus technology.
Judging by the pictures it comes with a matte (smudge-free) lid, matte display, chiclet keyboard, large touchpad with single rocker bar, HDMI, three USB ports and a 6-cell battery. You will only be able to upgrade the RAM as no access panel has been provided for the hard drive. Pricing is expected to be around the €400 mark when it launches in H2 2010. Other specs are unknown right now, but we'll update this post as soon as we have them. In the meantime, check out some pics after the break. Read more