November 9, 2009 at 11:50 am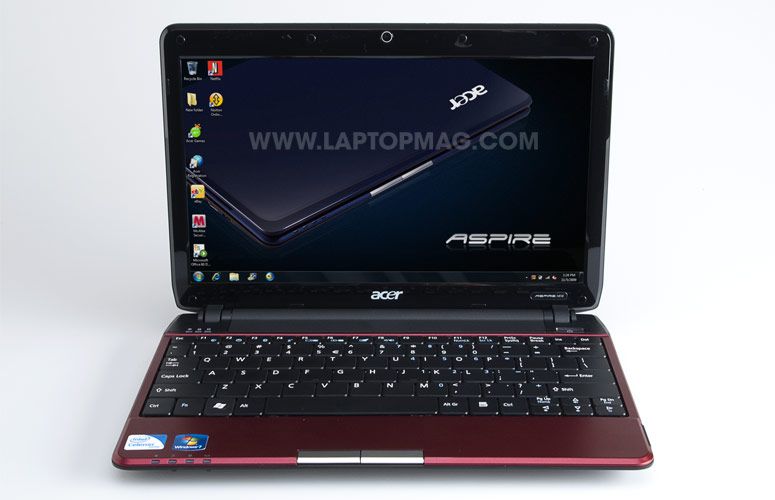 A number of sites have posted reviews of the 11.6-inch Acer Aspire 1410 in recent days. Just to be clear, the device reviewed is the recent dual-core Windows 7 refresh, rather than the earlier single-core machine. This SKU features a 1.2GHz Intel Celeron SU2300 processor, 2GB RAM, 160GB HDD and a 6-cell 4400mAH battery.
Along with updated specs, Acer managed to knock $50 of the RRP to $399, which makes it look like an enticing bargain. This a point echoed by Liliputing, who felt that there isn't "another machine that offers as much as the Aspire 1410 at this price point." They managed to get around 5 hours out of the battery under normal web use. Read more
October 22, 2009 at 6:14 pm
The Windows 7 refresh of the Acer Aspire AS1410 was officially announced earlier this week and like most manufacturers it has been released on Windows 7 launch day. Peter from Netbooked ordered the AS1410 CULV ultra-thin and didn't waste any time in letting us know his thoughts.
The Aspire AS1410 comes with an 11.6" (1366 x 768) display and a dual-core 1.2GHz processor. It's reasonably light at 1.4kg and comes with 2GB RAM and a 250GB HDD. The keyboard was found to be similar to the Aspire 751, although looking at the video it seems to suffer from a fair bit of flex. Check it out for yourself after the jump. Read more
October 20, 2009 at 12:14 pm
Acer has officially announced the Windows 7 refresh of the Acer Aspire AS1410. From what we can tell the AS1410 now uses a weaker processor but comes with Windows 7 Home Premium and a wallet-friendly $399
price tag (reduced by $50).
The 11.6-inch (1366 x 768) ultra-thin is powered by a 1.2GHz Intel SU2300 processor. It comes with 2GB RAM (max 4GB) and a 160GB HDD. Other features include a 6-cell (4400mAh) battery that should be good for six hours, HDMI-out, Wi-Fi (b/g/n) and three USB ports.
The AS1410 also includes a full-sized keyboard and multi-gesture touchpad. The only major omission seems to be Bluetooth support. The Aspire AS1410 is set for launch this "holiday season" in three colours (Diamond Black, Sapphire Blue and Ruby Red). Check out a full list of specs after the jump. Read more