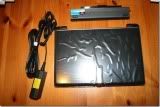 We have already seen a quick review of Gateway's AMD-powered LT3103u netbook. However that was very short on pictures. This is where NetbookTech's unboxing comes into play, where everything is shown from the packaging to the accessories. The pictures show just how glossy that lid is and also how considerate Gateway has been in providing access panels for the RAM, HDD and Wi-Fi module (much like the Acer Aspire One 751).
The battery does stick quite a way out of the back of the LT3103u, but that's the price you pay for decent battery life. However, the tilt provided gives a more comfortable typing experience according to the report. I didn't realise that this netbook comes with a chiclet keyboard, which I only noticed from the pictures. The Gateway LT3103u comes with an 11.6-inch (1366 x 768) display and also has discrete graphics in the form of an ATI Radeon X1270 GPU. Check out the full gallery of unboxing pictures over at Netbooktech.
June 23, 2009 at 12:28 pm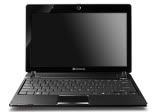 Acer owned, Gateway, has launched an 11.6-inch netbook of its own that may rival Acer's Aspire One 751. However, the Gateway LT3103u is a very different beast compared to the Aspire One 751. For one, rather than packing in an Intel Atom processor, the LT3103u goes for an AMD CPU (somewhat rare in the netbook space). You'll also find discrete graphics in the form of the ATI Radeon X1270.
The LED-backlit 11.6-inch screen comes with a high resolution of 1366 x 768 pixels. It's a very slimline model measuring just 1.03-inches in thickness and weighing 1.4kg (3.04lbs). It has a full-sized keyboard and multi-touch touchpad. It is powered by a 1.2GHz Athlon 64 L110 processor and the X1270 graphics comes with 256MB of dedicated memory.
Other features include up to 2GB RAM and 250GB HDD, card reader, 0.3MP webcam three USB ports and a 6-cell battery. You won't find Windows XP on this device, only Vista Basic. It will be available in two colours (NightSky Black and Cherry Red) when it launches shortly for $399.99.
Via Engadget.
April 15, 2009 at 4:44 pm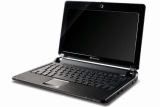 Acer-owned, Gateway, has announced the LT2000 netbook for the Japanese market. The LT2000 looks to be similar to the LT20 netbook announced for the US market last week. The LT2000 sports a 10.1-inch (1024 x 600) resolution display and is powered by a 1.66GHz N280 Atom CPU and 945GSE chipset.
It also comes with 1GB RAM (max) and a 160GB hard-disk drive. Other features include Wi-Fi (b/g), a 0.3MP webcam, Dolby Headphone and a multi-card reader. The LT2000 will come with a 3-cell battery which should last around 3 hours and will weigh 1.18kg (2.6lbs).
The LT2000 will be available in both black and red for 49,800 Yen ($500/€380/£335). This is the same price as the Acer Aspire One D250 that is due to hit Japanese retail next week.
Via Portable Monkey.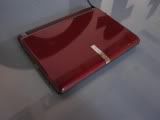 Gateway launched a couple of new netbooks following on from Acer's press event last night in New York. Gateway, which was acquired by Acer in 2008, has added the LT20 and LT30 to its line-up of netbooks.
The 10.1-inch LT20 is effectively a rebadged Acer Aspire One and is available in red or black. It comes with an 89 percent sized keyboard and is powered by an Intel Atom processor. The LT30, as you might guess, is very similar to Acer's newly announced 11.6" Aspire One launched on the same night. It features an11.6-inch (1366×768) display and full-sized keyboard.
Both are relatively light-weight with the LT30 coming in at 1.2kg (2.62lbs). Both versions come with a multi-gesture touchpad, Wi-Fi, Bluetooth and 3G connectivity. An optional webcam is also available.