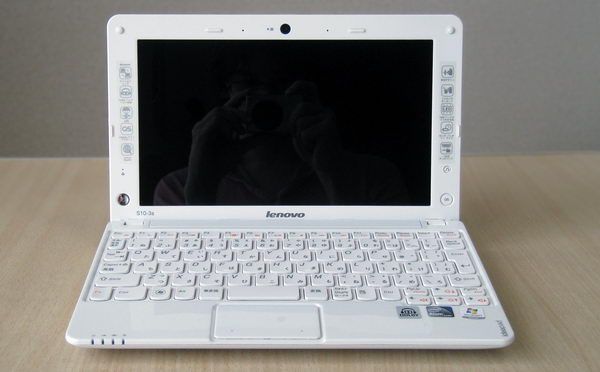 The Lenovo Ideapad S10-3s is similar to the current Ideapad S10-3 netbook. It differs by being slimmer and offers an optional high-resolution (1280 x 720) display. Peter from Netbooked has just finished reviewing the S10-3s and is well placed to pass judgement having already reviewed both the S10-3 and S10-3t convertible netbook.
He found that the netbook had good features including an excellent keyboard, bright display and good quality audio. However, in most other ways it was inferior to the S10-3 netbook. This included a cramped trackpad, no performance benefits from the 1.83GHz N470 Atom processor, the tendency to get hot and noisy and less battery life than the S10-3. The model tested was running at a resolution of 1024 x 600 pixels, Peter felt the models with the higher resolution display offer the one redeeming feature. Click here for the full review.
April 15, 2010 at 9:32 am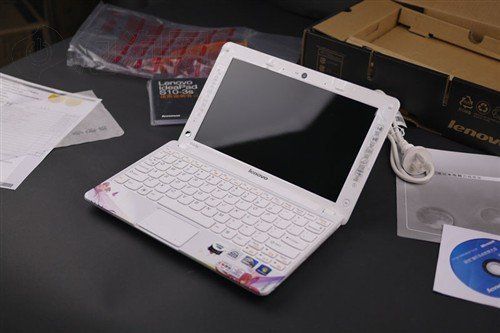 The recently announced Lenovo Ideapad S10-3s netbook has landed in China and a few sites including Digi.tech have managed to get hands on. The S10-3s is slimmer than the S10-3 and has an optional high-resolution (1280 x 720) display.
Digi.tech unboxed a model with a "spring flowers" design complete with 1.83GHz N470 Atom processor, 1GB RAM, 250GB HDD and Windows 7 Home Basic. As well as a slimmer design, this model has small flaps covering the ports, as previously seen in the Asus Eee PC 1008 netbook range. Check out some unboxing pictures after the break. Read more
April 7, 2010 at 12:29 pm
Lenovo has announced a new model to its netbook range. The Ideapad S10-3s sports a thinner chassis (0.6 inches instead of 1.4), optional high-resolution display (1280 x 720) along with the InstantON browser.
The rest of the specs remain the same and includes either the 1.66GHz N450 or 1.83GHz N470 Atom processor, 2GB RAM and a hard drive ranging from 160GB to 320GB. Other features include Wi-Fi (b/g/n), Bluetooth and a 1.3MP webcam. The S10-3s will be available in a matter of weeks for $379. It will come in black, white, and a "spring flowers" design.
Via Engadget.