March 23, 2010 at 5:18 pm
The Mobinnova Beam smartbook (previously known as the élan) has been waiting on the wings for a while now. The 8.9-inch Tegra 2 powered device has made a change in OS from Windows CE to Android according to Laptop Mag.
However, somewhat curiously, there will be no access to Android Market. Instead, Mobinnova is working on its own app store and will include games that take advantage of Tegra's hardware. Read more
January 9, 2010 at 5:37 pm
Following the official Nvidia Tegra 2 announcement, a whole number of different next-gen Tegra powered products were shown on the trade floor at CES. Rather than creating a post for every single one, we've summarised each below and attached any relevant videos. Most of these consisted of tablets, rather than smartbooks, but it gives you a good idea of what to expect over the coming year. Check out the Tegra 2 action after the jump. Read more
October 14, 2009 at 8:16 pm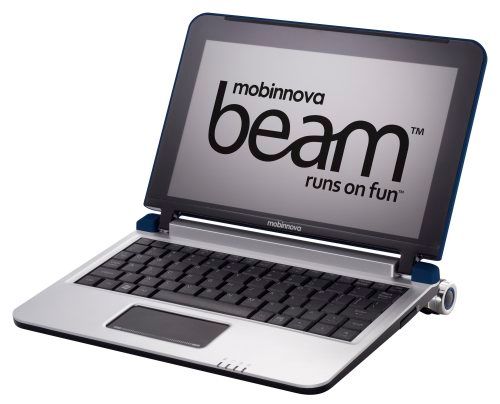 The Mobinnova élan smartbook, which debuted at Computex in June this year, has undergone a name change. The 8.9-inch Nvidia Tegra-based smartbook will now be known as the Mobinnova Beam according to Laptop Mag.
From what we can tell there are no new hardware revisions. The Mobinnova Beam is still expected to play 720p HD video content and have a long battery life (5-10 hours depending on activity). This is all wrapped up in a chassis weighing just 836g and measuring 20.5mm in thickness.
The device is expected to run the Windows CE operating system and be sold similarly to current subsidized netbooks on the market. The device was expected to ship by the end of this year, but that date has slipped. Launch pricing as well as the carrier is expected to be revealed in January 2010 at the CES trade show. One of the pricing plans is expected to be $60/month although there are no details on length of contract or any upfront fees. We'll bring you more news as we have it.