August 25, 2009 at 4:51 pm
Nokia's first entry into the netbook space, the 10.1-inch Booklet 3G, was only announced yesterday. Whilst details on pricing and availability are thin on the ground right now, that doesn't stop the rumours on what we can expect to hear next week from Nokia World.
Sascha from NetbookNews.de has heard from close sources that the retail price of the Booklet 3G will cost $799. Now, even if true, this is most likely an arbitrary figure given that the likelihood is that the device will be sold on contract through mobile operators.
There is also speculation regarding the processor used, although the 1.6GHz Z530 Atom CPU has been banded around, it's be no means confirmed. Also, given the driver issues surrounding the Poulsbo chipset, we're not convinced performance would be on par even with the N270 Atom. However, I'd be very surprised if the chip doesn't include some kind of hardware acceleration either through the ION platform or Broadcom chip. We look forward to full details on September 2nd next week.
August 24, 2009 at 3:25 pm
After recent speculation, Nokia has announced its first entry into the netbook market with the Nokia Booklet 3G. This Intel Atom-powered, Windows 7-based device is touted as having a 10.1-inch HD display, 12-hour battery life and, as the name suggests, have 3G/HSPA connectivity built-in. It will be powered by a 1.6GHz Z530 Atom processor and come with a 120GB HDD.
The pictures highlight a device that looks very familiar to most netbooks, albeit one that is more slender than most netbooks out there. The aluminium chassis certainly adds to its attractiveness. The company says that the Booklet 3G is just 19.9mm in thickness. It measures 264mm in width and 185mm in length. The whole thing measures 1.25kg. Read more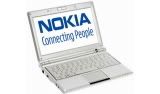 Over the weekend, a Finnish blog called Puhelinvertailu, unearthed a number of Nokia trademarks for possible upcoming handsets and devices. A steady flow of new devices were revealed including a new 'C' and 'X' series handset line-up as well as something called 'Nokia Money'. However, from our point of view, the most interesting tidbit from Finland's trademark database was the 'Booklet' name.
The trademark for the Booklet name was filed on 20 June 2009 using the following description: "Computers, laptops, smart phones; accessories for computers, laptops and smart phones." A sensible guess would be that this may the brand that Nokia might be releasing its oft-rumoured netbook/smartbook device.
Companies often trademark words and model numbers, but it does not mean they are going to use them. However, rumours of a netbook-type device have been going on for a while now so it certainly wouldn't be a surprise. Maybe we'll find out more during Nokia World in Stuttgart from 2nd-3rd September.
Via IntoMobile.