October 15, 2009 at 8:50 pm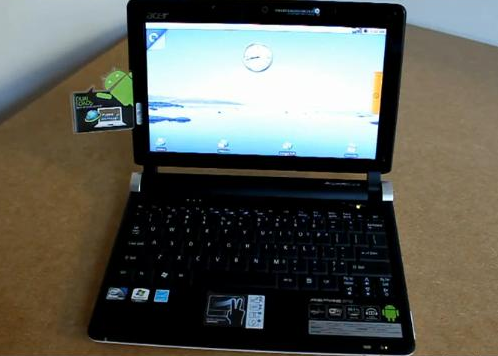 News regarding Acer's dual-booting Android/Windows 7 seems to be coming thick and fast right now. Pierre from Blogeee managed to get his hands on what looks like a finished retail unit, a week before its release.
He unboxes a white version that comes with a black interior (bezel & keyboard). The Android bootup sequence is shown and it is indeed fast. Browsing in Firefox within Android proved no problem too, working well. Pierre then shows the boot process into Windows 7, within Android. Check out the unboxing video (in French) after the break.