November 30, 2009 at 9:31 pm
Google's Chrome OS is still at the very early stages with the source code only recently released. For those interested in testing Chromium OS (the open-source project name of Chrome OS), the developer page has been handily updated to include which netbooks should work with the operating system.
They only list the systems that can run the unmodified Chromium OS source code first time round. It highlights which functionality works and which is broken for the netbooks tested so far. For instance, only those netbooks using the Atheros wireless module will work, the Broadcom module will not. Read more
November 23, 2009 at 5:23 pm
When Google Chrome OS was first announced, many questioned the strategy of needing two operating systems one for smartphones (Android) and the other for netbooks/smartbooks (Google Chrome OS). It appears that this point hasn't been lost with Sergey Brin, co-founder of Google. He has said that at some point down the road both the Android and Google Chrome operating systems will merge into a single OS.
Both operating systems have common Linux and Webkit code that should enable the transition. "Android and Chrome will likely converge over time," said Brin at a Chrome OS presentation last Thursday. However, realistically, this is some time away as Google is currently concentrating developing each fledgling platform separately. Whilst Android is already on smartphones, Chrome OS isn't expected to appear until Q4 2010. Read more
November 19, 2009 at 9:00 pm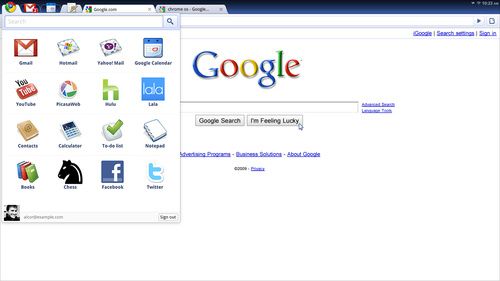 Google has come clean on its Chrome OS project today and open-sourced the OS. The "Chromium OS" project provides free code and will be open for contributions for the next year. Google is aiming for Chrome OS to be released to the public this time next year.
However, what exactly is Chrome OS? To that end, Google has produced a number of short videos to educate the public on how its new OS differs from the rest. As we already know, the entire experience is web-based, including all applications. This means fewer security risks and no messing around with installing or uninstalling apps. Read more
November 19, 2009 at 4:57 pm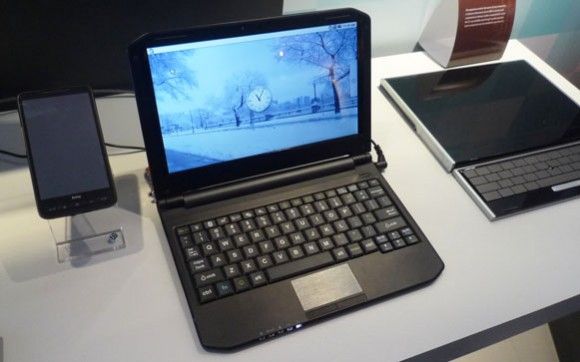 Qualcomm held a press event in London today, where it showed off different devices using its Snapdragon chipset. One of these was an Android smartbook from OEM Quanta. The fanless prototype is based on the Snapdragon chip and therefore very slimline.
The keyboard has been reconfigured to allow one-touch access to the homescreen, programs menu, applications and settings (such as 3G, Wi-Fi and Bluetooth). However, it did suffer from flex. Qualcomm confirmed that Lenovo's smartbook will be even thinner with curvier edges. Check out a hands-on video from Slashgear after the break. Read more
November 18, 2009 at 11:36 am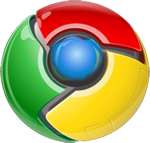 Whilst rumours suggested that we may be getting a Beta release of Google's Chrome operating system this week, it looks like we may have to settle for some demos instead. TechCrunch is reporting that Google is holding a Chrome OS event at its Mountain View headquarters tomorrow morning (19th November) where it will give a "complete overview" of the new OS.
They plan to give some technical background information on the operating system as well showing off some demos. We'll hopefully get some firm indication as to when it should launch (most likely next year). Whether we see an Alpha or Beta release this week too, remains to be seen.
November 13, 2009 at 11:14 am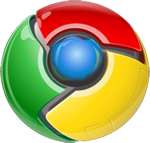 Google Chrome OS is expected to launch "within a week" according to TechCrunch. The operating system that will be targeted to netbooks, is expected to see an early version available to download compatible with a select number of netbooks.
Google has previously said that it is partnering with a number of companies including Acer, ASUS, Hewlett-Packard, Lenovo, and Toshiba. However, I would imagine that given the difficulty with driver support only a limited number of manufacturers/netbook models will be supported.
Google has done very well keeping leaks of its new operating system out of the public eye. Hopefully, there's not too a long wait to see it in the flesh.
October 29, 2009 at 9:46 pm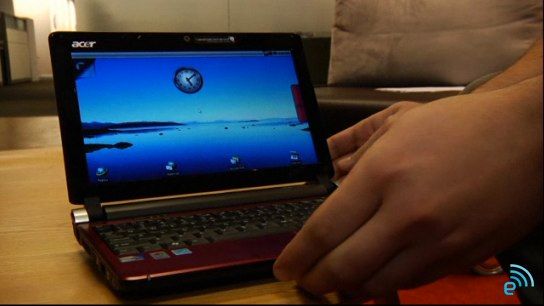 Acer's dual-booting Android/Windows Aspire One AOD250 netbook certainly has garnered lots of headlines since its announcement. However the practicalities of such a device may not be so positive. Engadget has posted its initial impressions of AOD250 and it's not pretty reading.
They couldn't get the Gmail app to install onto the desktop, which was a major flaw in their eyes. You get Google Talk and Calendar apps but that doesn't compensate for Gmail. They also had Wi-Fi & Ethernet connection problems too. They went as far to say that the Android part was "useless" and that the "best thing you can do with this is to boot it to XP". Ouch. Check out the video after the break. Read more
October 26, 2009 at 4:40 pm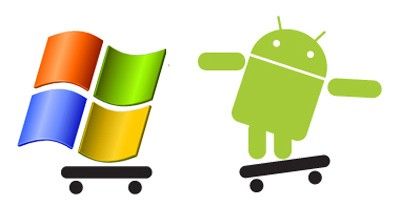 Asus President & CEO, Jerry Shen, has said that dual-operating system netbooks are "meaningless" due to the advent of Windows 7. In what is likely a dig towards Acer's dual-boot Android netbook, he said that Microsoft's new OS has already significantly improved the boot speed of netbooks, negating the need for alternative operating systems such as Android.
Shen went on to say that around 30 percent of its netbook line-up has already moved to Windows 7, which is expected to rise to 80 percent by Q1 2010 once new models with Intel's Pine Trail platform are launched. He also expects ultra-thins to become more prevalent as we move into 2010, moving from a double-digit percentage of overall notebook shipments currently to 20-30 percent share by H1 2010.
Via Digitimes.
October 15, 2009 at 8:50 pm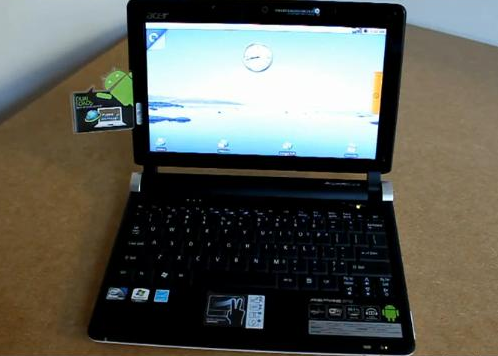 News regarding Acer's dual-booting Android/Windows 7 seems to be coming thick and fast right now. Pierre from Blogeee managed to get his hands on what looks like a finished retail unit, a week before its release.
He unboxes a white version that comes with a black interior (bezel & keyboard). The Android bootup sequence is shown and it is indeed fast. Browsing in Firefox within Android proved no problem too, working well. Pierre then shows the boot process into Windows 7, within Android. Check out the unboxing video (in French) after the break. Read more
October 14, 2009 at 8:45 pm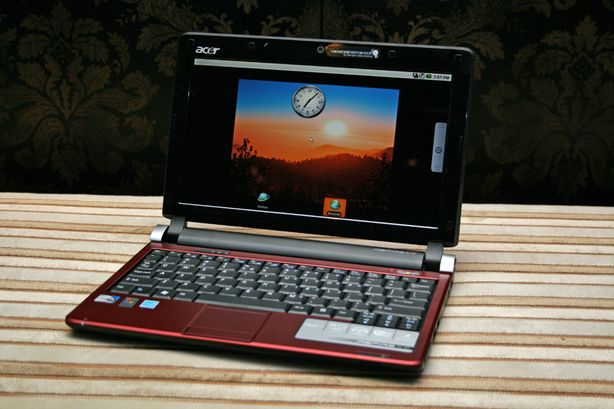 The dual-boot Android Acer Aspire One netbook was officially announced today. Pre-orders of the device appeared on Amazon.com site yesterday, listing it as dual-booting with XP & Android. However, here in the UK, the netbook will be available with both XP or Windows 7. The netbook will be released on October 22nd with the dual-boot XP version costing £279 and the dual-boot Windows 7 Starter version costing £299.
Other new bits of information regarding this netbook, includes the fact that you will be able to boot up the netbook (in Android) in a "matter of seconds". The company is quoting 18 seconds to search the internet and just 3 seconds to shut down. If you need to switch to Windows 7 you will not even need to reboot. The great thing is that all of the web connections, whilst in Android, will remain running even if you reboot. Read more
October 14, 2009 at 8:28 pm
It seems that a few enthusiasts have stumbled onto some early code for Google's Chrome OS, which gives us a first look at the operating system. Google had placed a "chromeos" folder in the Chromium build folder that users were able to install.
Interestingly, the results look very similar to how the Chrome browser looks right now. However, it's only when you look closer that you can spot some important differences. For example, the upper left corner seems to present a new logo (different from the Chrome browser one) that opens a short links window. Read more
October 13, 2009 at 12:20 pm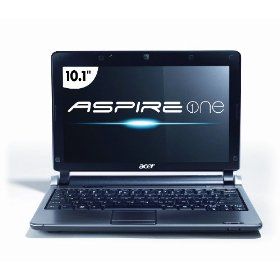 Acer's dual-boot Android netbook is now available to pre-order in the United States through Amazon.com
. Acer is using an iteration of its Aspire One D250 netbook for this new dual-boot model. The white D250 (model number: AOD250-1613) is on pre-order for $350
.
Most of the specifications are unchanged from the current Aspire One D250 (no hardware revisions unlike the Windows 7 D250). It has a 10.1-inch (1024 x 600) display and is powered by a 1.66GHz N280 Atom CPU, 1GB RAM (max 2GB) and a 160GB HDD (5,400RPM).
The system dual-boots between Google Android and Windows XP (SP3). It has a multi-touch touchpad and comes with a 5800mAh 6-cell battery that should be good for 9 hours of life. Other features include webcam, three USB ports, card reader, Bluetooth 2.1 and Wi-Fi (b/g). The D250 weighs 2.79lbs (1.3kg) and has dimensions of 10.17 x 7.24 x 1 inches (WxDxH).
Via Netbooked.
October 3, 2009 at 12:28 pm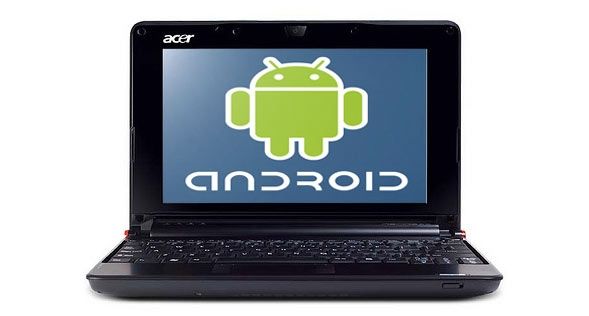 Acer's dual-boot Android/XP netbook was expected during the third quarter, but that launch window has come and gone. Gizmodo is now reporting that the netbook is expected to arrive by November without citing sources.
The netbook is expected to be similar to its current netbook range and it will not be cheaper either as it will still ship with Windows XP. It will be interesting to see how Android has been tailored for the netbook experience, especially considering that Google's Chrome OS is around the corner.
September 30, 2009 at 6:35 pm
Google's Chrome OS is not meant to be hitting netbooks/smartbooks until 2010. However, there seems to be constant chatter coming from Asia that devices will be released this year sporting the new operating system.
The first devices to see the new OS are expected to be powered by the Chinese-designed Loongson CPU. Devices with the Loongson 2F CPU are designed to run Linux software.
Shanzai is reporting that Chrome OS devices will start to appear in mid-October. Netbooks will be the first recipients of the new OS with smartbooks following. There's not too much time to find out whether all of this is true, personally I'd take all of this news with a pinch of salt.
September 24, 2009 at 2:22 pm
Earlier this month, rumours surfaced that smartbooks using the Nvidia Tegra platform were in development using Google's upcoming Chrome OS. Now JKOnTheRun has heard directly from the horse's mouth that these devices are indeed being planned. Mike Rayfield, Nvidia's GM of Mobile Business, has said that Nvidia is "working closely with Google," on the Chrome OS platform. Nvidia plan to support Windows Mobile/Google Android in the smartphone segment and Windows CE/Google Chrome OS in the smartbook segment.
The Tegra platform is different to ION in that it pairs an ARM-based processor with an Nvidia GeForce GPU (ION pairs an Intel Atom CPU with the Nvidia 9400M graphics). The benefits of Tegra includes the ability to handle 1080p video, HD Flash, GPS, Wi-Fi, 3G and a huge battery life. All of this while being very energy efficient.