November 13, 2009 at 11:14 am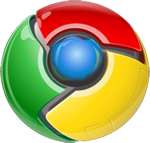 Google Chrome OS is expected to launch "within a week" according to TechCrunch. The operating system that will be targeted to netbooks, is expected to see an early version available to download compatible with a select number of netbooks.
Google has previously said that it is partnering with a number of companies including Acer, ASUS, Hewlett-Packard, Lenovo, and Toshiba. However, I would imagine that given the difficulty with driver support only a limited number of manufacturers/netbook models will be supported.
Google has done very well keeping leaks of its new operating system out of the public eye. Hopefully, there's not too a long wait to see it in the flesh.