January 6, 2010 at 8:31 am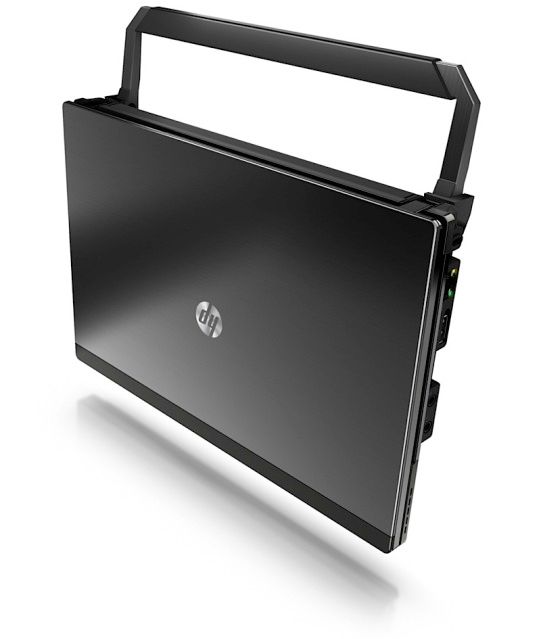 HP has announced the follow-up to its 10-inch Mini 5101 business netbook with the Intel Pine Trail enabled Mini 5102. As is denoted by the minor change in model number, the Mini 5102 looks largely the same as the 5101 with its sub 1-inch aluminum and magnesium chassis and 95 percent keyboard.
The 5102 comes with either a 1.66GHz N450 or 1.83GHz N470 Pineview Atom. Up to 2GB RAM is included and you also get a fast 7200RPM HDD (160/250/320GB) or SSD (80/128GB), Connectivity is taken care of by Wi-Fi (b/g/n) and Bluetooth.
HP always a wide array of configuration options for the 5102 including a snazzy handle. The display is available in both WSVGA (1024 x 600) and WXGA (1366 x 768) resolutions, a number of operating systems are supported including Windows 7, XP, FreeDOS and SUSE Linux. There's even an option for a capacitive multi-touch touchscreen and the obligatory battery choices. The 4-cell battery should get you 4.5 hours, whilst the 6-cell is good for 10 hours.
Laptop Mag already has a review up of the Mini 5102 and it's suffice to say they liked it, awarding it an Editors Choice award. They managed to get 10 hours out of the 6-cell battery and praised the spill-resistant keyboard, security software, instant-on web browsing and loud speakers. The only negatives were a small touchpad and premium price point (prices start at $399). You can check ou a hands-on video from Engadget below.