March 29, 2010 at 9:48 am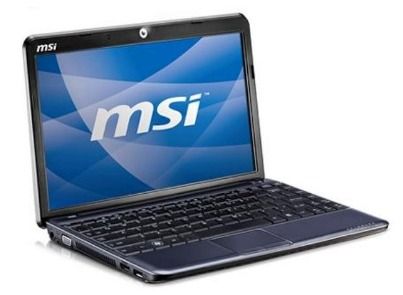 It looks like MSI will soon be launching the 12-inch Wind12 U250 netbook that follows the U210 and U230 AMD-powered devices. The Wind12 U250 was spotted on the ENERGY STAR website along with some unveiled specs.
The model will come with an unspecified dual-core 1.3GHz processor, up to 4GB RAM and a 320GB HDD. System power in idle is quoted as 10.61W suggesting it will be an AMD processor as it's higher than typical CULV power consumption. It will come with dedicated graphics (ATi Radeon 3200?) with 512MB memory. Hopefully some more definitive information will be released shortly.
Via Liliputing.