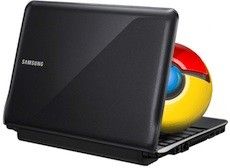 Google's Chrome operating system is set to launch in "late fall" according to Google's head of the Chrome project, Sundar Pichai. The only previous date that has been mentioned is H2 2010.
"We will be selective on how we come to market because we want to deliver a great user experience," he said. "We're thinking on both the hardware and software levels."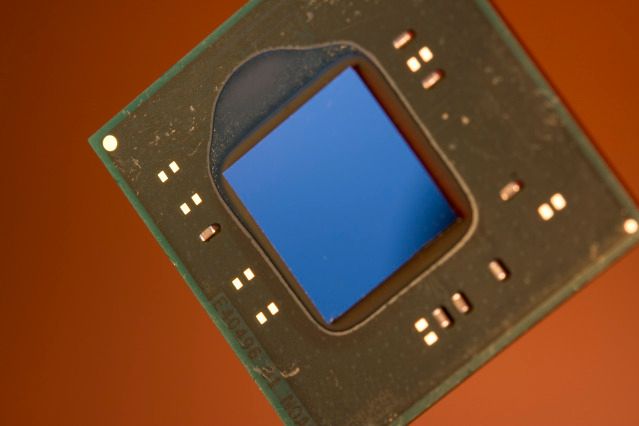 Intel has today formally announced its dual-core Atom processors that will move into production next week. No technical details were revealed, but we have previously heard of the 1.5GHz dual-core N550 Atom processor part. Devices using the new CPU are expected to be on shelves by the end of the year.
Intel also announced its Canoe Lake platform that enables super-sleek netbook designs. The reference design is 50percent slimmer than current netbooks and measures just 14mm in thickness. The design is good for either single-core or dual-core Pine Trail Atoms. Netbooks using this design are expected to appear "over time". Read more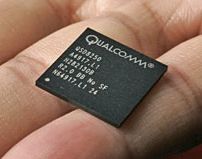 If we ever do see smartbooks make a comeback, there is a likelihood that some may end up using some newly announced Snapdragon chipsets from Qualcomm. The 1.2GHz dual-core Qualcomm MSM8260 and MSM8660 Snapdragon chips support 1080p video and get 3D/2D engines for Open GLES 2.0 and Open VG 1.1 acceleration.
Other features include a dedicated low power audio engine, integrated low power GPS, and support for 24-bit WXGA 1280 x 800 resolution displays. Both are sampling to manufacturers right now, which is likely to mean that smartphones and potentially smartbooks using the new chips may arrive before the year is out.
Intel has formally announced its "Oak Trail" platform that is the company's SoC (system on chip) Atom platform designed with tablets and skinny netbooks in mind. There is little technical detail on the platform right now by we know that it should deliver around a 50 percent reduction in power consumption.
It will also be capable of full 1080p HD video playback and will support MeeGo, Windows 7 and Google's Android and Chrome OS operating systems. It is expected to launch in early 2011. Click through for a large slide picture. Read more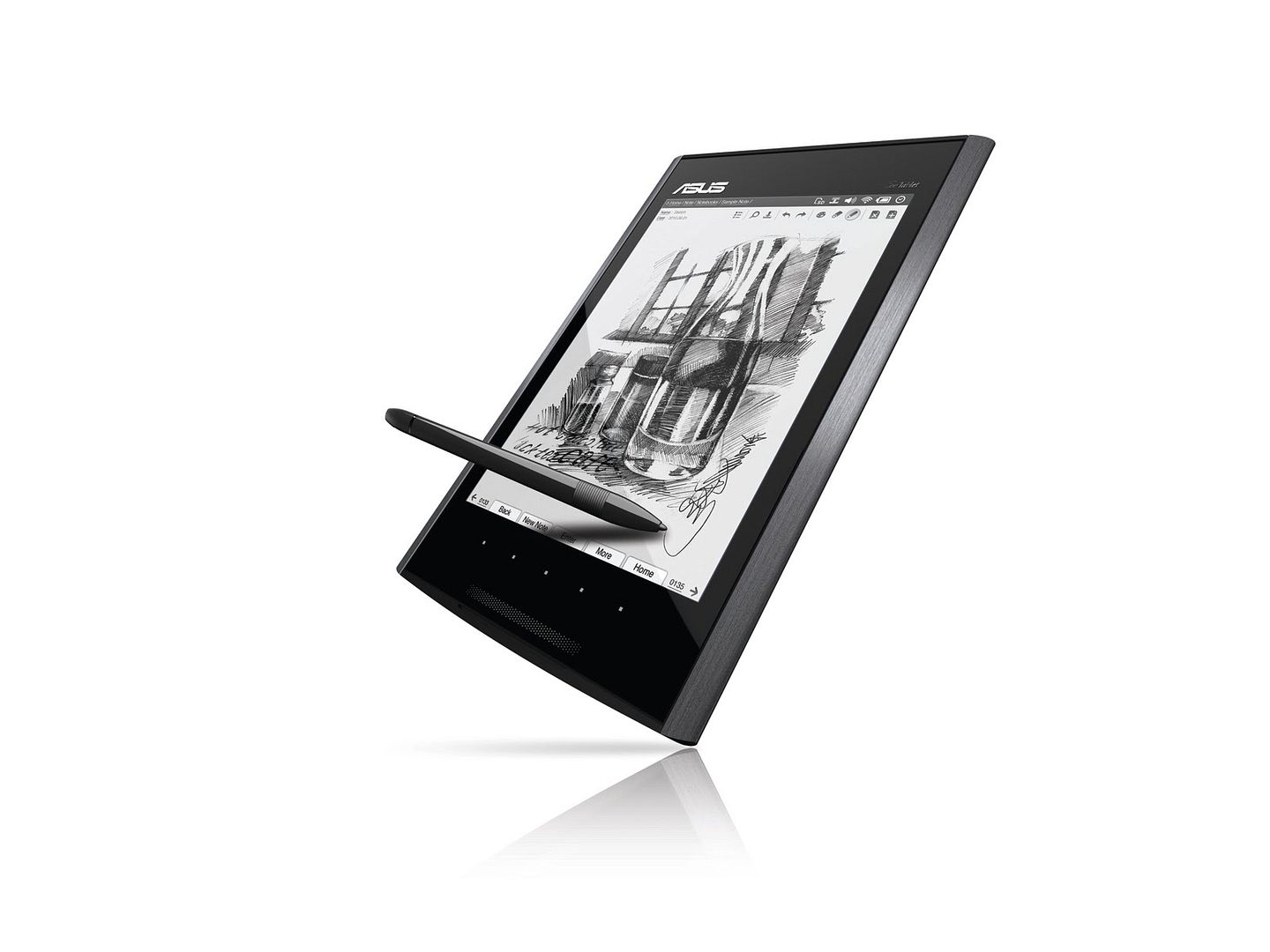 Asus has revealed a third tablet at Computex Taipei, although this one appears to be more of a digital notepad rather than multimedia device. It comes with a 2450 dpi touch resolution screen and is designed with students and business professionals in mind.
The size of the display is unknown but it will come with a 10-hour battery and a 2MP camera that the company says can be used to capture lecture slides and write notes on them instantly. There will be options to store, sort, tag and organise your notes. Page turns will take just 0.1 second, 9x faster than normal e-readers says the company. Click through for a larger image of the device. Read more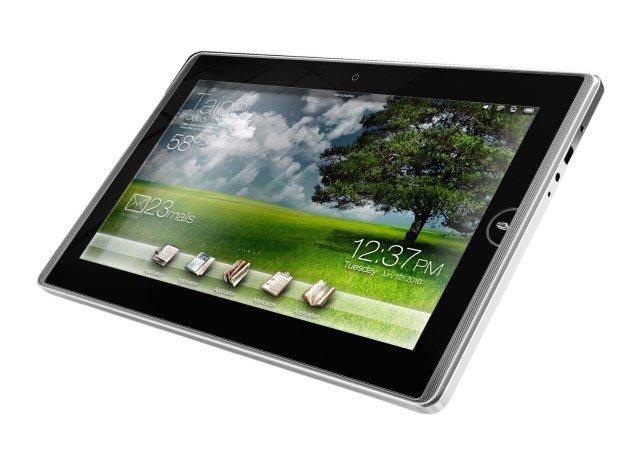 Asus has announced two new Eee Pad tablets at Computex Taipei. Both are Windows based, one coming with a 10-inch screen and another with a 12-inch screen. The smaller 10-inch Eee Pad EP101TC will be superslim at just 12.2mm in thickness and weighs 675g. It will run Windows Embedded Compact 7.
The larger 12-inch Eee Pad EP121 will be more fully featured which the company claims will also serve as an e-reader. It will be powered by an unspecified Intel Core 2 Duo processor and come with Windows 7 Home Premium. Battery life should be good for 10 hours and it will come with a special docking station for character input (a virtual keyboard will also be present). Check out some pictures after the break. Read more
MSI has unveiled two 10-inch tablets at Computex both under a new brand name for tablets called Wind Pad. The MSI Wind Pad 100 is powered by a 1.6GHz Intel Atom Z530 processor and comes with Windows 7, whilst the Wind Pad 110 is powered by the Nvidia Tegra 2 chipset and comes with Android.
The MSI Wind Pad 100 has a 10-inch (1024 x 600) capacitive touch display and comes with Windows 7 Ultimate, although MSI has created its own 'Wind Touch' UI. It will come with a HDMI socket capable of outputting 720p video, two USB ports and webcam and will land later this year for $499. Engadget managed some hands-on time and found that it felt "incredibly sluggish." Read more
Computex is underway and we are expected to hear about a host of new devices from a number of Taiwanese companies including Asus, Acer and MSI. To kick things off, Asus is showing off the Asus Eee PC 1015N netbook. The 1015N is the company's first 10-inch next-generation netbook and will come with Nvidia's Optimus technology.
Judging by the pictures it comes with a matte (smudge-free) lid, matte display, chiclet keyboard, large touchpad with single rocker bar, HDMI, three USB ports and a 6-cell battery. You will only be able to upgrade the RAM as no access panel has been provided for the hard drive. Pricing is expected to be around the €400 mark when it launches in H2 2010. Other specs are unknown right now, but we'll update this post as soon as we have them. In the meantime, check out some pics after the break. Read more
Lenovo has indefinitely delayed the release of two of its most anticipated products, the Skylight smartbook and Ideapad U1 Hybrid. The latter was interesting in that it was a tablet and CULV ultrathin in one form-factor. Both concepts are now back on the drawing board to prepare for a relaunch using Android OS instead of the custom Linux OS they were planning on using.
There is currently no idea when they will hit the market again and we don't know if we'll see them in their current forms again. Lenovo released a statement highlighting that it had shelved "plans to release the initial version of the Skylight smartbook." This could mean it will come back to the market in another guise. There are also rumours that Lenovo are expected to launch other Android devices by the end of the year, although what form these will take is unknown.
Whilst there are still no signs of the ION 2-packing Asus Eee PC 1201PN launching in the UK, it has seen its release in New Zealand. This single-core 1.66Ghz N450 Atom powered netbook is selling for AUD$799 in the region and users are already getting hands-on.
This particular model has 2GB RAM, 250GB HDD, Wi-Fi (b/g/n) and Windows 7 Home Premium. Hopefully this means the 1201PN will be landing in other regions very shortly.
Via Netbooked.
The project release of MeeGo v1.0 has been announced for netbooks. The MeeGo Netbook User Experience (as they are calling it) includes a UI similar to Moblin and provides instant access to synchronized calendar, tasks and appointments. Social networking functionality has been aggregated and v1.0 uses the Chrome browser.
The next release, MeeGo v1.1 is planned for October and will include touch support. The MeeGo API has also been released that includes Qt 4.6. If you want to give MeeGo v1.0 a whirl on your netbook you can download it here.
The 11.6-inch Acer Aspire 721 has turned up for pre-order at Amazon.com for $429.99
in Mesh Black colour. The specific model (AO721-3574
) is powered by a 1.7GHz single-core AMD Athlon II Neo K125 processor and comes with ATI Radeon HD 4225 graphics, 2GB DDDR3 RAM and a 250GB HDD.
It features an 11.6-inch (1366 x 768) display, 1.3MP webcam, Wi-Fi (b/g/n), Windows 7 Home Premium and a 6-cell 4400mAh battery good for 5.5 hours of runtime. Performance versus Intel Atom equivalents isn't known right now, but at this price point it's an enticing proposition.
Via Netbooked.
No one wants to be left off the tablet merry-ground and today's company to join the action is VIA, who says that its chip will power a number of Android tablets before the year is over. More specifically, VIA Executive, Richard Brown, said that around five different Android-based tablets priced between $100 and $150 will arrive in the US during the second half of 2010.
He goes on to say that Apple has "legitimated" the tablet market with the iPad. He is not alone in these thoughts, researcher IDC says that the global tablet shipments will increase sixfold by 2014 from 7.6 million to 46 million. Lofty projections indeed. Let's just see if this doesn't become another fad.
Intel has officially announced its ultrathin processor line-up that consists of Core i3, i5 and i7 processors. The new ultra-low voltage (ULV) processors all use 32nm Nehalem processes that ultimately will lead to performance gains (up to 32 percent) and higher power efficiency (15 percent less battery consumption).
There will also be support for Hyper Threading and Turbo Boost on select processors. The TDP across the range is 17W. The company has over 40 design wins using these new processors that will start to launch from June. Click through for some slides of the new CPUs. Read more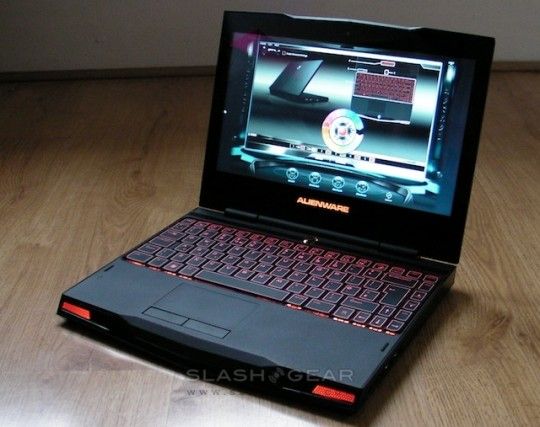 The 11.6-inch Alienware M11x gaming ultraportable behemoth will be getting an update next month that will include the latest Intel Core i3, i5 and i7 processors. Pearce Clune, Head of Dell's Consumer Operations for Middle East, Africa and Turkey, revealed so in a video interview with Shuffle Magazine.
This will be welcome by many, however personally I hope the M11x also gets Nvidia Optimus technology at the same time. The inclusion of the intelligent GPU switching tech should mean a longer run time. We'll keep you posted on developments, but in the mean time check out the video interview after the jump (the reveal is at 2:20). Read more