October 13, 2009 at 8:06 pm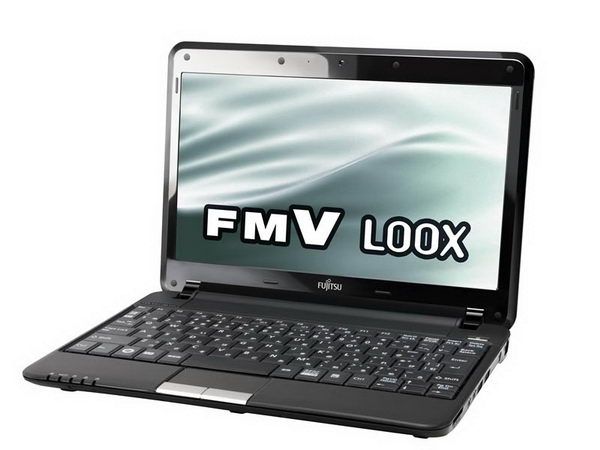 Another manufacturer has jumped onto the CULV-powered ultra-thin segment. Fujitsu has announced the 11.6-inch FMV LOOX C that is powered by either a dual-core 1.2GHz Intel SU2300 or 1.4GHz Intel SU9400 processor. This comes with the Intel GS45 chipset and GMA 4500MHD graphics.
As with all other netbooks/ultra-thins with 11.6-inch displays, the LOOX C will have a 1366 x 768 resolution screen. In terms of battery, the entry level FMV LOOX C/E50 battery should last 6.2 hours, whilst the FMV LOOX C/E70 is quoted at 9.2 hours.
Other features include 2GB RAM, 320GB HDD, Bluetooth 2.1, Wi-Fi (Draft-N), card reader and three USB ports. No HDMI out I'm afraid. The C/E50 will launch in Japan on October 27th for 80,000 Yen (£561, $892, €601), with the C/E70 hitting retail two days later for 100,000 Yen (£702, $1115, €751). Certainly not cheap then, there's no word on whether these models will be launching outside Japan for now.
Via Akihabara News.
August 18, 2009 at 1:55 pm
Dell has officially announced the CULV-based Inspiron 11z 'netbook'. The device is the company's first entry into the "thin and light with great battery life" segment. The 11z is only an inch thin and weighs around 1.4kg (3lbs). The new Intel ULV processor should enable "smooth HD video playback" according to Dell. The 11z's 28WHr battery is only expected to last for around three hours.
It is currently only being sold as a pre-configured system, although more configuration options will be available at a later date. The device is actually available to buy now in the US from the Dell site for a very reasonable $399. A European release will be following suit on August 25th, where it will be available in Carphone Warehouse in the U.K. and the Phone House in France. Read more
August 12, 2009 at 11:25 pm
We speculated recently that the departure of Dell's Inspiron 12 netbook was likely to mean the imminent arrival of a rumoured 11.6-inch CULV-based ultra-thin model to replace it. Right on cue, Gizmodo has some images of the Inspiron 11z. There's little detail on specifications, it seems that Gizmodo can't divulge that detail right now.
What we can tell from the design is it will sport a thin chassis and come with a wide touchpad. The mouse buttons appear to be incorporated in the touchpad. The keyboard stretches to the edge of the chassis and they've even managed to fit in separate Home, End, PgUp and PgDn keys to the very right of the keyboard in a vertical strip. Hopefully, an official announcement will be coming very shortly. Check out some pictures of the 11z after the break. Read more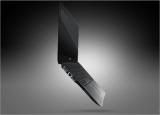 Intel has not hidden from the fact that it expects the CULV-based ultra-thin notebook segment to deliver higher margins over what it is currently delivered from netbooks. Intel's CEO, Paul Otellini, reiterated this point at its recent Q2 conference call in which he talked about the differentiation between both product lines and why the company is bullish about the 'ultra-thin' segment'.
As the name suggests, ultra-thin devices are based on ultra-low voltage processors which means that a new class of portable can be created, well according to Intel anyway. "I think the usage models are really differentiating between notebooks and netbooks and that will be even more clear when the new ultra-thins are out there because now if you want a thin and light notebook, you don't have to just pick a netbook. You can pick an affordable notebook that has more functionality," said Otellini. Read more
June 16, 2009 at 10:58 pm
There have been some strong rumours for a while now that Dell is planning to launch its own range of ultrathin notebooks based on the Intel CULV platform. Both Acer and Asus have already announced the Timeline and U series models respectively that come with the new Intel chips.
Now Engadget is reporting that Phil Bryant and Michael Tatelman of Dell displayed an "entirely new model line" of thin and lightweight notebooks at an event in Paris. Judging by the size of the mini-notebook in question, it very much looks like it will be the rumoured Inspiron Mini 11, which will replace the Mini 12 with its 11.6-inch (1366 x 768) display.
This rumoured 11.6-inch model, codenamed 'Argos', will use Intel's Celeron ULV platform, have 2GB RAM and hard drive storage between 160GB and 250GB. The CULV-based ultraportable line-up is rumoured to be released in August and there's no information on pricing right now. We'll keep you posted with further developments.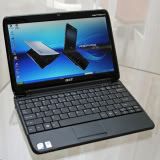 Despite reports to the contrary, Acer has confirmed that its 11.6-inch Aspire One AO751h netbook will be hitting US shores. We reported yesterday that Acer may be phasing out this model following poor sales and the introduction of a new 11.6-inch CULV-based Timeline model next month.
However, according to Laptop Mag, the A0751h will be hitting US retail by the end of this month. The model is available now at WalMart (though it is not listed on Walmart.com). It will also be sold at Amazon, Target.com, Shopko and Office Max starting on June 14, RadioShack on June 15, J&R and PC Richard on June 21 and Staples on June 28. Read more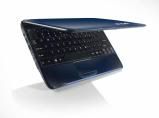 Acer is planning to launch an 11.6-inch ultra-thin model, which is based on Intel's CULV platform, in July according to Digitimes. The new model will fit in Acer's Timeline series of ultra-thin notebooks and will be manufactured by Quanta.
We recently heard that Acer is looking to rein back shipments of its 11.6-inch Aspire One 751 (AO751h) netbook, following disappointing sales. The report goes on to say that Acer will either look to phase out the 751 or drop its price when the new 11.6-inch ultra-thin launches to clearly define the difference between both 11.6-inch offerings.
Specifications for this new 11.6-inch ultra-thin are unknown right now, although it looks like Acer has realised that one of the shortcomings of the Aspire One 751 was its 1.33GHz Z520 Atom CPU. The Timeline series of notebooks is based on Intel's Celeron CULV platform and there is no reason why this new model wouldn't support the same processor. At least with this platform, Acer would make the most out of its 1366 x 768 display by enabling smooth HD 720p content.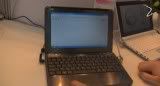 Lengda is not a manufacturer I have come across before, however they introduced a couple of interesting netbooks at Computex this week. This includes the 10.2-inch stainless steel Lengda X10K and the 11.1-inch CULV-based M11A netbook.
The X10K is the first ever stainless steel netbook (which weighs 1.37kg), but for those of you worrying about the extra weight this may add, Lengda is also planning an aluminium version soon. Additional options include a pull-out 3G and TV-Tuner.
The Lengda M11A has an 11.1-inch screen, the first netbook that I've seen with that sized display. It is powered by a Celeron ULV processor and weighs just 1.3kg with a 4-cell Lithium Polymer battery. There are three USB 2.0 ports, VGA output and memory card reader, but there's also an integrated TV tuner. There is no detail on technical specs, pricing or availability but we'll be keeping a close eye for further news. Check out a couple of hands-on videos after the break courtesy of NetbookNews. Read more
Acer is reportedly cutting back on netbook orders from its ODM (original design manufacturer) partners due to weak demand and a focus on the higher-margin CULV ultra-thin notebook segment.
According to Digitimes, weak demand in Europe has left a high inventory of Acer netbooks in local retail channels. Cutbacks for some netbook models will be reduced by over 50 percent with the reductions starting in June.
This news comes at the same time that Taiwan netbook vendors, such as Acer, are lowering their CULV notebook shipments due to a short supply of key components. These shortages have led to the total cost of CULV ultra-thin notebooks to increase by 10 percent higher than expected.
April 27, 2009 at 7:37 pm
Demand for Intel's Atom processors is slowing as netbooks are starting to face increased price competition from value-end notebooks as well as the prospect of Intel CULV-based notebooks according to Digitimes. We saw direct evidence of this from Intel's recent quarterly results, which showed a surprise drop in Atom revenues. At the time, Intel CEO, Paul Otellini, blamed this decline on a build-up of excess inventory, which is being cleared. It is believed that Intel is clearing its supply to Chinese vendors and second-tier netbook manufacturers.
The CULV (Consumer Ultra Low Voltage) platform is aimed at the ultra portable notebook segment in the $699 to $899 range. However, the lines between netbook and notebook are being blurred further as models with screen sizes from 11-inches to 13-inches are expected to be released.
In addition, PC makers may have been waiting for the release of more powerful Atom chips in the second half of the year and have slowed their purchases ahead of this release. This may be as manufacturers may be holding off for Nvidia's Ion platform or price drops for Intel's GN40 chipset.
April 21, 2009 at 2:16 pm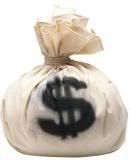 Netbooks have provided an important leg of growth for the PC industry during the global recession, however there are signs that sales may be starting to moderate. According to Digitimes, the big Taiwanese netbook vendors such as Asustek, Acer and MSI saw shipment volumes fall short of first quarter targets.
Whilst Acer is said to have shipped two million Aspire One netbooks, the sell through rate in retail was lower. Asus were looking to sell one million Eee PCs but fell 100,000 short whilst MSI sold only 200,000 Wind netbooks. Read more
April 15, 2009 at 4:26 pm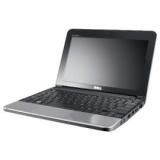 According to a leaked roadmap that appeared earlier this month, Dell is planning to launch the Inspiron Mini 11 during Q2/Q3 this year. Little is known in terms of specifications, however it is believed to have an 11.6-inch display with the option of a high-resolution screen.
There are now reports suggesting that Taiwanese ODM, Compal Communications, has landed an order from Dell to manufacture an ultra-thin notebook using Intel's CULV platform. The report suggests that this notebook will start to ship in August.
We already know that Dell is planning to release models based on the CULV platform with screen sizes from 11-inches to 13-inches. Putting two and two together, this model could very well be the rumoured Dell Mini 11. Compal is also in the frame to manufacture ultra-thin notebooks from both Toshiba and Lenovo according to the report.
March 20, 2009 at 1:04 pm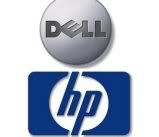 Dell and HP will start to release mini-notebooks based on the Intel CULV (Consumer Ultra Low Voltage) platform from the third quarter this year, according to Digitimes. Intel's new platform is said to be a direct competitor to the AMD Yukon platform with the industry expecting 10 million CULV notebooks to be shipped in 2009.
The CULV platform is aimed at the ultra portable notebook segment in the $699 to $899 range. However, the lines between netbook and notebook are being blurred further as the report states that Dell and HP plan to release models with screen sizes from 11-inches to 13-inches. This move is set to impact the market shares of Taiwanese manufacturers such as Asus, Acer and MSI.
New CULV CPUS will include the Core 2 Duo SU9600 with a 1.6GHz clock speed and the Core 2 Solo SU3500 will run at 1.4GHz. Judging by the names, the latter should be a single-core offering. These CPUs will complement the SU9400, SU9300, SU3300, and Celeron 723 models in the "consumer ultra low voltage" portion of Intel's notebook CPU line-up. Intel plans to pair the Celeron 723 CPU with its GN40 chipset, which is likely to be a popular choice among the premium netbook segment.