June 16, 2010 at 11:17 am
Intel's upcoming 1.5Ghz dual-core N550 Atom processor is due to land in devices in the second half of the year. There's no doubt you'll see a performance increase from current Pine Trail netbooks, but by just how much? Well Notebook Italia conducted some tests at Computex and shared the results.
They conducted some 7-Zip benchmarks comparing the performance against other Atom processors such as the Atom 330 and Atom D510 dual-core nettop processors along with the Atom N450 and Intel Core 2 Solo SU3300. Performance was broadly in line with the Atom D510 Pine Trail nettop processor but was nearly double that of the single-core N450 Atom processor found in most new netbooks. Read more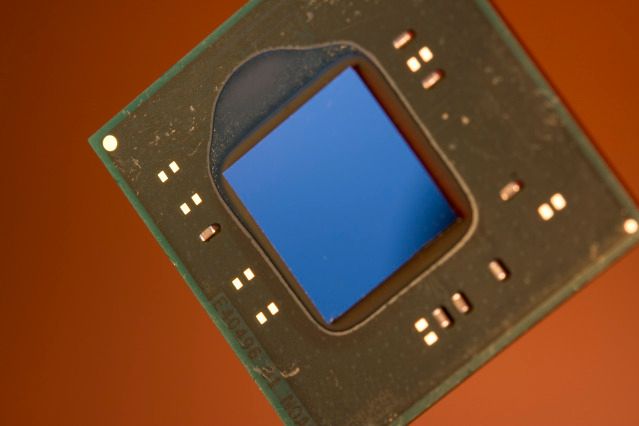 Intel has today formally announced its dual-core Atom processors that will move into production next week. No technical details were revealed, but we have previously heard of the 1.5GHz dual-core N550 Atom processor part. Devices using the new CPU are expected to be on shelves by the end of the year.
Intel also announced its Canoe Lake platform that enables super-sleek netbook designs. The reference design is 50percent slimmer than current netbooks and measures just 14mm in thickness. The design is good for either single-core or dual-core Pine Trail Atoms. Netbooks using this design are expected to appear "over time". Read more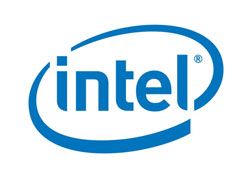 Intel recently provided some OEM guidelines on which type of netbooks would be allowed to use the upcoming 1.5GHz dual-core N550 Atom processor. One of these was that the display panel used had to be between 7 and 10.2-inches.
Intel has now removed this display size restriction according to Digitimes. This means that OEMs can now use the N550 Atom in larger netbooks with display sizes of 11.6-inches and 12.1-inches. The previous restriction was in place as Intel feared using the faster processor in larger netbooks would cannibalise sales of notebooks.
When Intel launches Atom processors it gives a suggested system price to OEMs that plan to use that processor. Fudzilla is reporting that the guided price range for netbooks using the upcoming 1.5GHz dual-core N550 Atom processor will be between $349 and $399.
Furthermore, Intel will be restricting dual-core netbooks with display sizes between 7-inches and 10.2-inches. The recommended configuration spec includes 1GB DDR3 memory and a 250GB HDD or 20-30GB SSD. We are expected to see the first dual-core netbooks at the upcoming Computex show, with a retail launch during the third quarter.
Update: It looks like Intel is lifting panel restrictions for the N550. Therefore, 11.6-inch and 12.1-inch netbooks will be able to run the N550 Atom.
Via Fudzilla.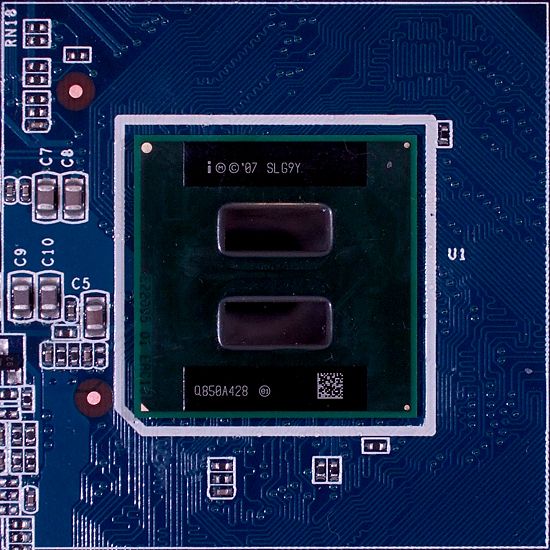 Intel will launch the dual-core N500 Atom processor series during the third quarter of this year. The first CPU out of the block will be the 1.5GHz dual-core N550 Atom. It will support hyper-threading and come with 1MB total L2 cache (2 x 512KB per core).
The TPD (thermal power dissipation) for the N550 is 8.5W, which is around 2W higher than the single-core 1.83GHz N475 Atom. More detail on these new chips should be expected at Computex in a few weeks time.
Via Fudzilla.
April 26, 2010 at 7:52 pm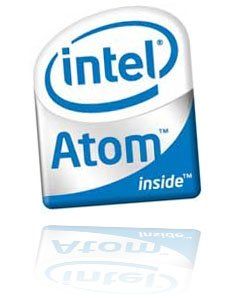 There's no doubting that Intel has a dual-core netbook Atom part on the horizon, especially given that Intel's chief recently confirmed the rumours. Digitimes is reporting that Intel will launch the dual-core Atom N500 Atom series in June along with releasing details on Intel's third Atom platform.
The Asus Eee PC 1215N will be one of the first dual-core Atom N500-powered netbooks when it launches early in the third quarter. It will also start to prepare the DDR3-enabled N455 and N475 Atom processors. These chips were seen running in the ASUS Eee PC 1018P, the company's new flagship 10-inch netbook. No release dates for these netbooks have been announced so far.
April 19, 2010 at 6:00 pm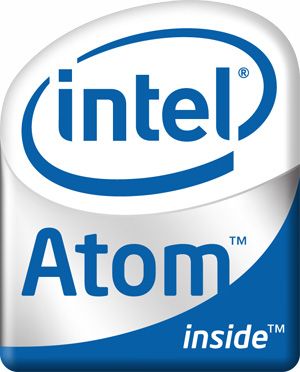 We already know that Intel is planning to announce a new dual-core Atom processor for netbooks in Q2 2010, although we were lacking details. Now Fudzilla is reporting that at least one of the SKUs will be clocked at 1.50GHz.
This 45nm part will have a TDP of 8.5W for the processor and graphics. This could mean that netbooks sporting dual-core Atom processors may have a TDP just 20 percent higher than netbooks with single-core Atoms. Read more
April 14, 2010 at 7:57 am
Intel reported its strongest ever first quarter results yesterday, with net profit up by 288 percent to $2.4 billion. Much of this growth was attributed to high-end notebook processors, with Atom processors sliding the other way, declining by 19 percent to $335 million.
The numbers highlight that there has either been stockpiling of Atom processors in previous quarters or that netbook sales are on a downward trend. As Intel has raised its margin guidance for the year to 62-66 cents (from 58-64 cents), it clearly expects the lower-margin Atom CPU to not sell as strongly. Read more
Intel may be working on a dual-core Atom processor specifically for netbooks according to French site PC Inpact. This would be a departure from the current situation where all netbook Atom chips are single core and select desktop Atom parts are dual-core, like the 1.66GHz Atom D510 Pine Trail processor.
The site says that these new dual-core chips will use the Atom N500 naming structure, although the exact model names are unknown right now (if they exist at all). This would be great news if true, although I wouldn't hold your breath. Any such chip would surely potentially eat into Intel's higher-margin ULV line-up. Read more
December 4, 2009 at 10:33 am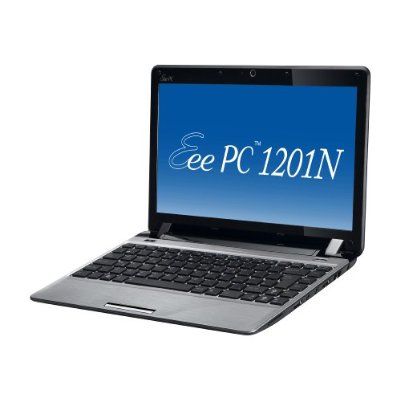 Asus' dual-core ION-wielding Eee PC 1201N netbook has hit pre-order on Amazon.com for $499.99
. It is available in both black
(1201N-PU17-BK) and silver
(1201N-PU17-SL) colours and has a release date penned in for 15th January 2010. This is a month later than was expected in the US.
No UK pre-orders have popped up so far, but that US launch date is in line with what Asus has previously told us was penned in for the UK market. Hopefully, not too long to wait for a belated Christmas present to yourself. Click here for the lowdown on specs.
Via Engadget.
September 30, 2009 at 5:58 pm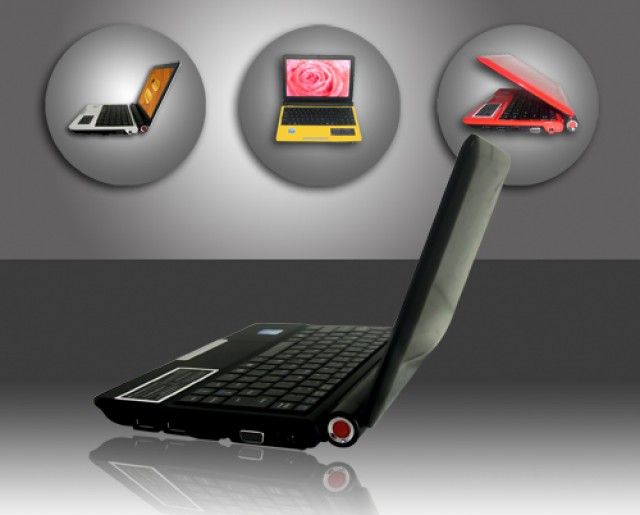 Now this is a first. A company called Haleron has announced a new netbook on the market that features two Atom CPUs. The Swordfish Net 102 Dual netbook somehow manages to squeeze in two 1.6Ghz N270 Atom processors into its chassis (note we're not talking about dual-core processors here).
The netbook has a 10.2-inch (1024 x 600) display, 2GB RAM and a 160GB HDD. I can't think how long the 3-cell battery would last considering it's powering two CPUs. Other features include a 1.3MP webcam and Windows XP.
It even has "Dual Bluetooth" to enable tethering to a smartphone as well as 3G access. Certainly sounds like an unusual offering, but it does come at a reasonable price-point of $450. I still am trying to work out whether we should actually expect improved performance from this bizarre setup…
Via Wired.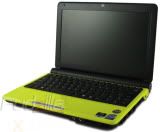 Point of View has traditionally been known for its graphic cards. The Dutch based manufacturer also has a line-up of 10.2-inch Mobii netbooks. Now POV plans to add to that line-up with an ION-powered model according to Fudzilla.
In what may start to become a trend with netbooks, the Mobii ION 230 is powered by the single-core 1.6GHz Atom 230 processor, normally found in nettops. This follows the Japanese brand Dospara, with its 12-inch Prime Note Cresion NA that uses a dual-core 1.6GHz Atom 330 CPU. Read more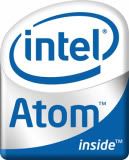 The first details have emerged regarding Intel's next-generation of Atom processors codenamed 'Pineview'. According to industry sources in Taiwan, Intel is planning to launch the single-core Atom N400 series targeted for netbooks. The single-core Atom D400 and dual-core Atom D500 series will be targeted to the nettop market. This will be paired with the Intel NM10 Express chipset (codenamed 'Tiger point').
The first next-gen netbook Atom processor will be the N450, which will replace the 1.6GHz N270 Atom. The Pine Trail platform will see the current three-chip system move to two-chips, leading to lower costs, greater power efficiency and performance. For example, the new two-chip design (Intel N450 Atom + NM10 chipset) compared to the old three-chip platform (Intel Atom N270 + 945GSE + ICH7M) will result in a 64 percent space reduction from 2174mm2 to 773mm2. Read more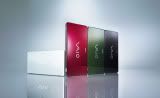 Our friends over at Notebook Italia have spotted some new Sony Vaio P models that could end up replacing the current line up. A refresh of the current Vaio P series has been rumoured for some time. As recently as March there was speculation that the top of the line Vaio P (VGN-P90S), which is only available in Japan, would have its CPU bumped up from the 1.86GHz Z540 Atom CPU to the newly announced 2.0GHz Z550 Atom processor.
The highest spec Vaio P currently availability in Europe is the Vaio P19VN/Q, which has a 1.6GHz Z530 Atom CPU. Notebook Italia has spotted a retail product listing that suggests that the replacement for this model, the Sony Vaio VGN-P29VN/Q, will sport an as-yet-unannounced Z630 Atom CPU. This new model will have a 128GB SSD drive, 2GB of RAM, the new 'Poulsbo' US15W chipset and Intel GMA 500 graphics. Read more
April 15, 2009 at 1:31 pm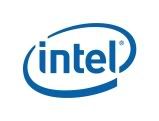 Intel yesterday announced a 56 per cent drop in its operating income for the first quarter of 2009, but predicts PC sales will rise in the months ahead. It reported processor revenues of over $7 billion during Q1 2009, a 26 percent fall from last year. Despite this Intel's CEO, Paul Otellini, believes we are now at the bottom and sees brighter times ahead. "We believe PC sales bottomed out during the first quarter and that the industry is returning to normal seasonal patterns," Otellini said.
What was most interesting however is that given how netbooks are meant to be seeing the most growth within the PC segment, Intel Atom CPU revenues were down by 27 percent in Q1 2009 compared to the previous quarter. Intel's Atom CPUs hold the dominant market share when it comes to netbooks. Average selling price for chips were also flat so it's hard to understand the decline. Read more