March 15, 2009 at 11:37 am
A third-party 9-cell battery has been released for the Acer Aspire One A150 and early indications are that it is a big improvement over the 6-cell battery. The battery rated at 7800 mAh delivered 6 hours of viewing time when watching a DVD and nine hours when just using it for chat, MSOffice, listening to music and web browsing.
However, this does come at a cost as the 9-cell battery is significantly larger and bulkier than the 6-cell one (pictures after the jump). The original battery weighed 176 grams whilst the 9-cell weighs 400 grams. If you don't mind the extra bulk and weight to the Aspire One than it may be worth trying to track one of these down.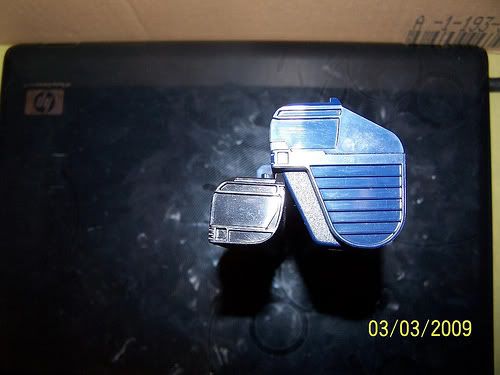 Via NetbookNews.de.