Whilst we are still waiting for official confirmation of the 11-6 inch Acer Aspire One 751, the elder sibling of the 10.1-inch 531 announced yesterday, PC World Norway has already previewed a pre-production model. Overall they were impressed with the stylish slim design, good-sized keyboard and great display. The main niggle they had was the fan noise, although this may be rectified from retail models.
The Aspire One 751 comes with a glossy 11.6-inch (1366 x 768) LED backlit display. It is great to see this display supporting HD resolutions. The 1024 x 600 resolution found in most netbooks may be fine in smaller devices but when you are approaching 12-inches having that higher resolution is important – even it just means less scrolling! The Aspire One 751 weighs just 1.24kg with a 3-cell battery with a 1-inch thickness.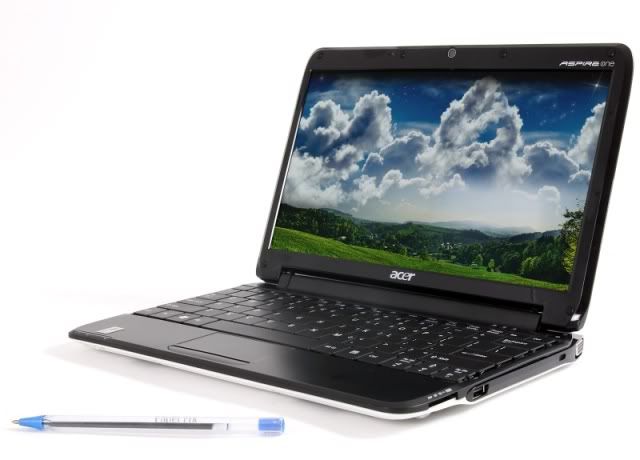 The 751 was being powered by Intel's low-power 1.33GHz Z520 CPU, another model with a 1.6GHz Z530 CPU is also planned. It will come with the Poulsbo chipset which is optimised for low-powered devices. It also came with GMA500 integrated graphics, more powerful than the GMA950 chipset that is usually found on most netbooks.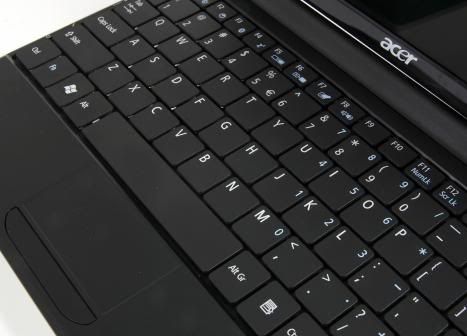 They found that the keyboard was larger than that found in smaller Aspire One models. They also appeared to suggest that it had a chiclet keyboard when talking about 'flat keys'. However, I may just be interpreting this wrong. The touchpad was easy to use too, with mouse buttons placed below this. The netbook tested came with a white metallica lid, with the rest of it black. This gave it quite a stylish appearance, especially combined with the super-slim chassis. The 751 will also come in red, blue and black. Upgrade wise, you have easy access to the hard drive, memory and Wi-Fi / 3G on the bottom of the unit.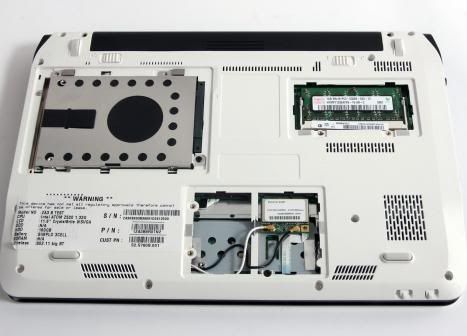 As mentioned in the Aspire One 531 post, it was originally believed that both of these new netbooks from Acer would sit under a new 'Aspire One Pro' range. The Pro range would be targeted to business users or prosumers. However, looking at the images that PC World Norway has shown, these look different to what we believe the Pro series will look like. We posted images of the Pro series on Monday and the chrome finishing adjacent to the hinges is not there on the 751. It makes me think that the 531/751 will be a completely different line to the Pro series.
The Aspire One 751 is expected to release on May 1 in Norway. Pricing has not been finalised but is expected to be around 5,000 Norwegian Kroner ($745/€560/£520), towards the higher-end price range of its peers.