April 21, 2009 at 2:16 pm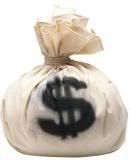 Netbooks have provided an important leg of growth for the PC industry during the global recession, however there are signs that sales may be starting to moderate. According to Digitimes, the big Taiwanese netbook vendors such as Asustek, Acer and MSI saw shipment volumes fall short of first quarter targets.
Whilst Acer is said to have shipped two million Aspire One netbooks, the sell through rate in retail was lower. Asus were looking to sell one million Eee PCs but fell 100,000 short whilst MSI sold only 200,000 Wind netbooks.
The report suggests that the decline is due to a maturing market in key sales regions as well as the lack of penetration into emerging markets. Interestingly, it also talks of both Acer and MSI reducing their investment in netbooks and instead focusing to the ultra-thin (CULV) segment of notebooks.
If true, the move would surprise me, given that we are still in a very young segment. However, if margins are really as low as everyone says, these companies are likely to focus on other segments which will hurt their bottom line less. I do find it hard to believe though that we are already at the point of saturation despite a nascent market. Hopefully, one benefit of this is less 'me-too' netbooks appearing on the market.