June 13, 2009 at 11:35 pm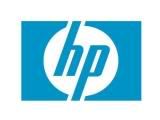 The smartbook term has quickly caught on, despite only being conceived a matter of weeks ago. It refers to a new breed of ultraportables powered by ARM-based chips that are always connected to the internet and have long battery lives. We saw a number of smartbooks at Computex but most were from ODMs, apart from a Snapdragon-powered Eee PC.
Now, according to Collins Stewart analyst Ashok Kumar, Hewlett-Packard is looking to launch a smartbook later this year powered by the Qualcomm Snapdragon chip. The report claims that this will be manufactured by Foxconn Electronics. In response to this rumour, HP told TheStreet.com: "We don't comment on rumours or products that may or may not be under way."
If true, HP would be the first major vendor to embrace smartbooks. This segment could become very big and may become a thorn in Intel's side. I can't see these big players selling smartbooks exclusively, but they may start to cannibalise netbook sales just as netbooks did to laptops. My view is that smartbooks will be offered more by telecom operators on subsidised contracts, rather than sold directly to the end-consumer. Despite this I can't see Intel being happy by such a move and it would be interesting to see how they respond.
Via Liliputing.