January 16, 2010 at 11:38 am
A new 10.1-inch Sony Vaio netbook has been spotted passing through the FCC. The device has the 'PCG-21313L' model number, but we're not treated to any proper pictures just yet. Judging by the bottom, the model does seem to be different to the recently announced Sony Vaio W Eco Edition.
In terms of specs it doesn't look too different to what we are becoming accustomed to as the new norm for netbooks i.e. 1.66GHz N450 Atom processor, up to 2GB RAM, 250/320GB HDD and Windows 7. It will also feature Wi-Fi (b/g/n), Bluetooth and a webcam. Check out some more FCC evidence after the jump.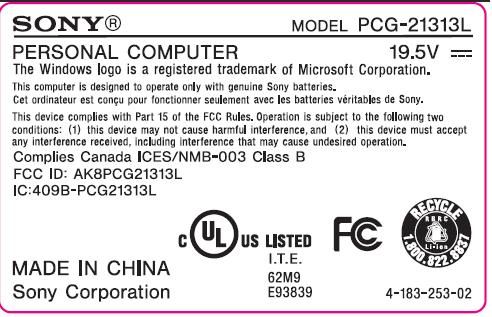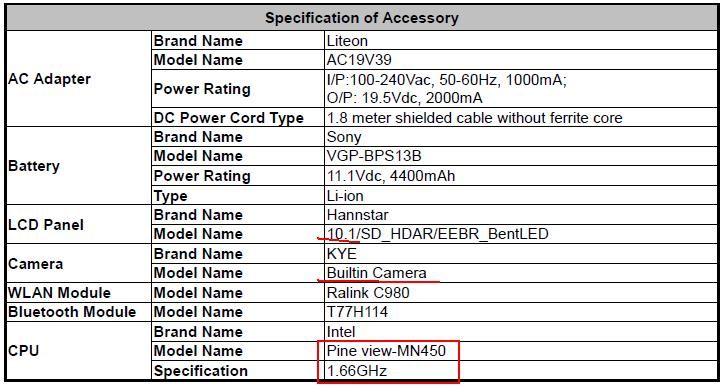 Via NewNetbookReviews [via Netbooked].