March 17, 2010 at 8:08 am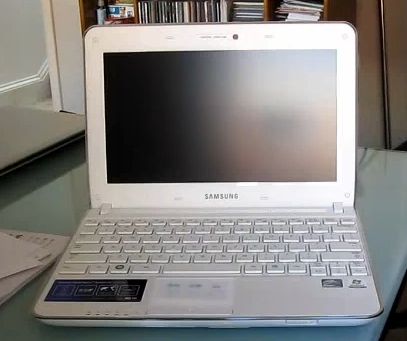 The Samsung N210 is one the company's premium Pine Trail netbooks. The 10-inch (1024 x 600) netbook is similar to the N220 but lacks the subwoofer, two-tone lid and the Broadcom Crystal HD media accelerator (only in UK machines).
Brad from Liliputing has unboxed the Samsung N210 and seemed to like the fingerprint-proof lid design, despite the glossy finish. It also comes with a chiclet keyboard and matte display. The touchpad looks similar as those used in older models. Check out the unboxing video after the jump.
The 10.1-inch (1024 x 600) Pine Trail netbook has an 11-hour battery life and comes with the N450 Atom CPU, 1GB RAM, 250GB HDD and Windows 7 Starter.