December 17, 2009 at 10:34 am
Whilst it is looking ever more likely that Google will be releasing its own branded Android smartphone called the Nexus One, it appears that they may be planning something similar for netbooks with Chrome OS.
According to TechCrunch sources, Google has "been talking to at least one hardware manufacturer about building a netbook for Google directly." The idea is that these Chrome OS netbooks will be Google branded and would release in time for Christmas 2010. The netbooks (or smartbooks) will be mobile enabled and subsidized via wireless carriers. Read more
December 3, 2009 at 10:45 pm
Dell's Doug Anson has given his impressions of Google's Chromium OS as well as demonstrating it in action on a number of Dell netbooks including the Mini 9, Mini 10v and Latitude 2100. With the latter, he even times how long it takes to boot to the login screen (15 seconds). It looks very quick and that's just using a standard 250GB hard-disk drive rather than SSD.
His impressions so far are mixed. On the one hand it feels nimble and fast and uses new web technologies, but on the other hand, it is only really useful when connected to a strong fast network. Without a continuous network connection it's pretty redundant.
If you want to try it out for yourself, the image has been recut and now comes in a 302MB download (rather than several GB). You can download it here, where you'll find both the image and ReadMe text instruction files. I have also included Doug's installation instructions after the break along with the video. Read more
December 2, 2009 at 11:54 am
Acer is looking to be the first manufacturer to launch a Chrome OS netbook in the second half of 2010. The netbook has been in development since the middle of this year according to Digitimes. No specifications were given but we would expect the device to have flash storage and run either an x86 or ARM processor.
Acer was also first to market with the dual-booting Aspire One D250 Android netbook and apparently sales were not as strong as expected. This is perhaps not a surprise given the little optimization that the Android OS has seen in the move from smartphone to netbook. However, as Chrome OS is being developed for netbooks from the ground up, momentum behind Chrome OS netbooks should be higher.
November 30, 2009 at 9:31 pm
Google's Chrome OS is still at the very early stages with the source code only recently released. For those interested in testing Chromium OS (the open-source project name of Chrome OS), the developer page has been handily updated to include which netbooks should work with the operating system.
They only list the systems that can run the unmodified Chromium OS source code first time round. It highlights which functionality works and which is broken for the netbooks tested so far. For instance, only those netbooks using the Atheros wireless module will work, the Broadcom module will not. Read more
November 23, 2009 at 5:23 pm
When Google Chrome OS was first announced, many questioned the strategy of needing two operating systems one for smartphones (Android) and the other for netbooks/smartbooks (Google Chrome OS). It appears that this point hasn't been lost with Sergey Brin, co-founder of Google. He has said that at some point down the road both the Android and Google Chrome operating systems will merge into a single OS.
Both operating systems have common Linux and Webkit code that should enable the transition. "Android and Chrome will likely converge over time," said Brin at a Chrome OS presentation last Thursday. However, realistically, this is some time away as Google is currently concentrating developing each fledgling platform separately. Whilst Android is already on smartphones, Chrome OS isn't expected to appear until Q4 2010. Read more
November 19, 2009 at 9:00 pm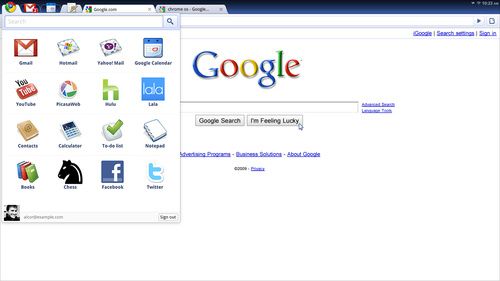 Google has come clean on its Chrome OS project today and open-sourced the OS. The "Chromium OS" project provides free code and will be open for contributions for the next year. Google is aiming for Chrome OS to be released to the public this time next year.
However, what exactly is Chrome OS? To that end, Google has produced a number of short videos to educate the public on how its new OS differs from the rest. As we already know, the entire experience is web-based, including all applications. This means fewer security risks and no messing around with installing or uninstalling apps. Read more
November 18, 2009 at 11:36 am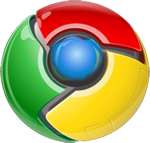 Whilst rumours suggested that we may be getting a Beta release of Google's Chrome operating system this week, it looks like we may have to settle for some demos instead. TechCrunch is reporting that Google is holding a Chrome OS event at its Mountain View headquarters tomorrow morning (19th November) where it will give a "complete overview" of the new OS.
They plan to give some technical background information on the operating system as well showing off some demos. We'll hopefully get some firm indication as to when it should launch (most likely next year). Whether we see an Alpha or Beta release this week too, remains to be seen.
November 13, 2009 at 11:14 am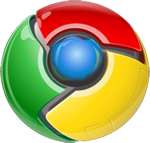 Google Chrome OS is expected to launch "within a week" according to TechCrunch. The operating system that will be targeted to netbooks, is expected to see an early version available to download compatible with a select number of netbooks.
Google has previously said that it is partnering with a number of companies including Acer, ASUS, Hewlett-Packard, Lenovo, and Toshiba. However, I would imagine that given the difficulty with driver support only a limited number of manufacturers/netbook models will be supported.
Google has done very well keeping leaks of its new operating system out of the public eye. Hopefully, there's not too a long wait to see it in the flesh.
August 5, 2009 at 6:38 pm

One of the compromises when buying a netbook is the limited screen real estate you have over a desktop. This can cause frustration with certain programs and endless scrolling. One such problem is not being able to read emails in the inbox properly due to the number of labels in the Gmail subject lines.
Google has now provided a work around in Gmail that allows you to automatically hide the labels from the inbox messages. To turn this on, you simply need to go to the Gmail Labs tab under Settings and click on "Remove Labels from Subjects". We do wish more software companies were as sympathetic to netbook users as Google is!
Via Gmail Blog.
April 14, 2009 at 4:24 pm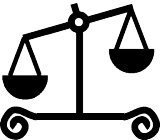 Whilst Windows may currently dominate market share in the netbook segment, it wasn't always that way. In the second half of 2007, Windows had a market share of around 10 percent growing significantly in 2008 to 75 percent. However, according to ABI Research, the pendulum will swing back the other way by 2012, with Linux netbooks expected to outnumber those running Windows.
ABI Research principal analyst Philip Solis says, "ABI Research believes that 2012 will see the tipping-point at which netbooks running Linux-based and mobile operating systems outnumber those running Windows XP. Device vendors, chip-makers and mobile operators can take some comfort from the fact that this trend should help expand the market even in a down economy." Read more
March 17, 2009 at 2:43 pm
Google's Android will be the saviour of the Linux netbook, and we'll start to see small, cheap computers based on the phone-oriented operating system later this year according to Ovum. After a strong start, Linux-based netbooks are now outsold by those with Windows XP. Some estimates suggest that Windows recent dominance gives it a 90-pecent market share. Ovum suggests that netbook buyers seeking a small and/or cheap laptop will generally opt for Windows machines – presumably for the familiarity and software compatibility it brings.
Linux's opportunity is for the netbook to be seen as an always-on internet device, helped by ARM's infrastructure. Some of the larger Linux distro's have not looked to develop a specific Linux version for netbooks. Just today, Novell said that it will not be producing a version of SUSE Linux for ARM-based Netbooks. Ovum suggests that Android, which has a Linux foundation but a more tightly controlled user environment on top, will allow netbook makers to better define them as internet appliances.
Ovum said it expects "back-to-basics" netbooks to appear later this year at the $200 (£142/€154) mark – half the price of the majority of today's netbooks. They particularly want to increase battery life and deliver fast start-up times, which may also favour ARM/Android designs.