June 20, 2009 at 10:55 am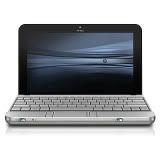 The very popular HP Mini 2140, which is targeted for business users, appears to have been discontinued from the HP Store. Apparently the HD model was available to order yesterday for $449 as a smart offer, before disappearing from the site altogether. The only model available to purchase is the HP Mini 1101, which is the business version of HP's new Mini 110 netbooks.
The Mini 110 ended up replacing the Mini 1000 series of netbooks (which are now discontinued), so it could be conceivable that the Mini 1101 has replaced the Mini 2140. However, the Mini 2140 came with an aluminium shell, rather than the plastics seen in the Mini 1101, so I'd be surprised if there was no kind of refresh due soon. Back in January, it was rumoured that a HP Mini 2150 was due in June with built-in 3G module.
Thanks Steffen!
April 18, 2009 at 10:06 am
Now that the high-resolution version of HP's Mini 2140 netbook has started to filter into people's hands, it was a matter of time before we started to see some pictures. The 'HD' screen option costs only $25 from HP and gives you a screen with resolution of 1366 x 768 compared to 1024 x 600 pixels. The obvious benefit is the increased screen real estate along with less need for scrolling.
Users from the HP Mini Forums have been posting their thoughts on the new screen. Whilst some find the text hard to read, the overall consensus seems to be that extra space is worth it. Given the way a lot of sites are developed, it is likely you will get 'bars' on the sides at this new resolution, but the need for less vertical scrolling will be a god-send for some. Digiffiti also has some impressions that are worth checking out. Click through for a large comparison shot between the two courtesy of rberga1. Read more
April 6, 2009 at 11:55 am
We can now confirm that there is an option on the HP site for the high resolution (1366 x 768) display for the HP Mini 2140. Two dates were bandied around for when we might expect the high resolution option for the HP Mini 2140. The original date of April 6 has turned out to be correct after a no-show on April Fools. As the rumour suggested the upgrade fee is only $25 which is great value and cheaper than the $35 that Dell is charging for upgrading its Dell Mini 10 to a similar resolution display.
The estimated ship date is 22 April so you may be waiting a few weeks, but for such little outlay, is definitely worth it. I have reservations about the text maybe being too small to read on a 10-inch display, but in saying that, I have been able to read the screen on a Vaio P without too many problems. We would love to know what people's thoughts are when they start to receive these.
March 31, 2009 at 7:23 pm
The high resolution (1366 x 768) version of the 10.1-inch HP Mini 2140 will now launch tomorrow (April 1) according to Crunchgear. They obtained this information from a HP representative. Forgive me if I'm a bit cynical but just last week we heard a similar HP rep suggesting that the HD Mini 2140 will launch on April 6.
The upgrade is believed to cost $25 which is cheaper than that being charged by Dell ($35) for a similar upgrade on the Dell Mini 10. Maybe, HP has decided to bring the launch forward following Dells announcement? Dell will not be shipping its 1366 x 768 resolution Mini 10 for another fortnight, so maybe HP are trying to be first to the market. Either way, we should find out for sure tomorrow.
March 28, 2009 at 10:31 am
The 'HD' resolution HP Mini 2140 will release on April 6 in the US according to Digiffiti. This new version will come with a high-resolution (1366 x 768) 10.1-inch LED backlit screen which is a big improvement over the current 1024 x 576 resolution display found on the current Mini 2140.
It will apparently cost only an extra $25 from the current Mini 2140. This price seems too good to be true, after all, when choosing between the two versions, who would opt for the original 2140 given how small the price difference is? However this price has been verified from several sources so it's great news for consumers if true!
So it appears that in just under two weeks we should finally start to see the HD Mini 2140 appear in retail channels. There is some concern that could the higher resolution mean that the text may be too tiny to read comfortably on the 10-inch screen? Personally, I think it should be easier to read than on the 8.9-inch (1280 x 768) display of the HP Mini 2133. We can't wait to see one for ourselves to find out.
March 23, 2009 at 5:57 pm
Despite the fact that the HP Mini 2140 is targeted towards business users and comes at a premium price point, it is still one of the most well regarded netbooks in the market today. Following a video overview of the netbook last week, Lilputing has now posted a thorough review of the Mini 2140.
Overall impressions were positive, with the premium price point going towards a solid aluminium and magnesium alloy case, an accelerometer, a spill resistant keyboard, an ExpressCard slot, and a decent 3-cell battery. There is also another version of the Mini 2140 due in April that offers a higher-resolution (1366 x 768) screen. The revised Mini 2140 is one that we can't wait to see in person as it'll be the first 10-inch model with a HD screen. We have also attached a jkOnTheRun video review of the HP Mini 2140 after the break if you're interested in HP's little marvel. Read more
March 21, 2009 at 3:33 pm
Whilst the HP Mini 2140 is targeted at business customers, many consumers have been picking this up having received a number of favourable reviews over the last couple of months. Lilputing recently went hands-on with the Mini 2140 along with a video overview. Like the Mini 1000, the HP Mini 2140 has a fairly large keyboard (92 percent the size of a full-size qwerty keyboard) with wide, flat buttons. The mouse configuration remains the same, too: the right and left mouse buttons flank the mousing surface instead of sitting below it, which makes navigating and editing documents slightly difficult. But at least the mouse buttons on the HP Mini 2140 are rubberised and rise above the surface, improving the mouse's manageability. Read more