October 12, 2009 at 8:23 pm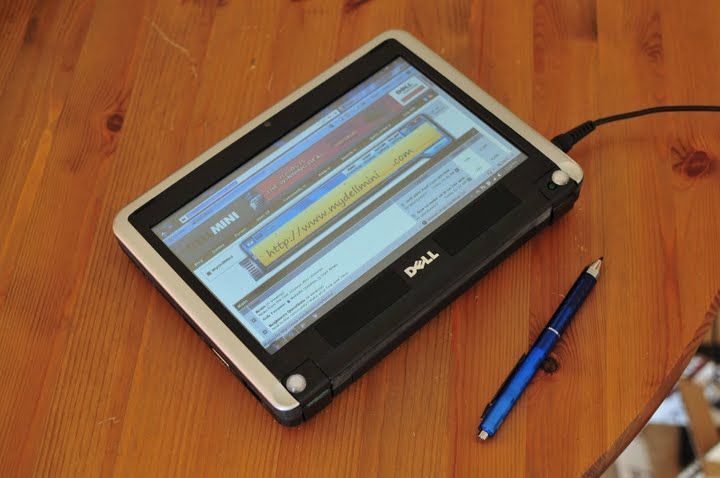 Windows 7 is expected to herald a new dawn for touchscreen PC devices, mainly due to its in-built touch functionality (as long as you're running Home Premium or higher). MyDellMini member Rob928 wanted to join in on the action and decided to mod his Dell Inspiron Mini 9 netbook to convert it into a touchscreen slate tablet.
This certainly looks like a complex mod involving removing the lid and trimming the hinges. A solder-less touchscreen kit was used for the finished result. Whilst the modder got the tablet to work with Windows 7, it is subject to heat build-up (40-50 degrees) as much of the heat is normally vented through the keyboard. Some pictures of his work in progress can be found here.
Via GadgetMix.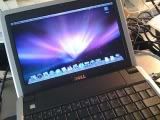 Dell officially retired their popular Hackintosh Mini 9 netbook at the beginning of June. However, they must have some extra stock, as its back on offer on a limited four-day deal (US-only I'm afraid).
Dell is selling the Mini 9 with Ubuntu 8.04.1 from just $199. It's also available with Windows XP from $269. The specs of the base version includes a 1.6GHz N270 Atom CPU, 1GB RAM, 4GB SSD, 4-cell battery and Wi-Fi (b/g). If you want to run OS X, this is probably the most compatible netbook out there right now.
Via Gizmodo.
June 19, 2009 at 10:35 am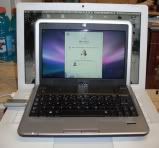 For the security conscious Dell Inspiron Mini 9 users out there, this is a mod you may want to pay attention to. MyDellMini user Rich2871 modded his Dell Mini 9 netbook with a fingerprint scanner embedded to the palm rest. Be warned though, Rich2871 is quite experienced when it comes to mods. His Mini 9 already includes a 64GB SSD, an internal 4-port USB hub, and OS X.
He ended up taking an external USB fingerprint scanner, taking out the main components and connecting it with the internal USB headers of the Dell Mini 9. That's even before you hack a hole in the case! Judging from the procedure it doesn't like a particularly easy mod, however the finished result certainly looks impressive.
Via Portable Monkey.
Following on from Dell axing its Inspiron Mini 9 range netbooks, it appears to have done the same for its Mini 12 line-up. As things stand, the 12.1-inch Mini 12 has been removed from Dell's UK, Australian, Hong Kong and Singaporean pages, although it still remains on the US site for now.
This seems broadly in line with the leaked Dell roadmap that appeared a while back. However, whilst the Mini 9 netbook was cancelled with no obvious replacement, the Mini 12 may get replaced with an 11.6-inch ultra-thin CULV-based model according to the internal roadmap.
This rumoured 11.6-inch model, codenamed 'Argos', will use Intel's Celeron ULV platform, have 2GB RAM and hard drive storage between 160GB and 250GB. It will come with a 1366 x 768 resolution display and will be priced from $499 according to the leak.
Via APC.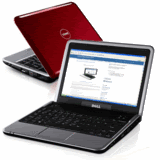 It looked like the writing was on the wall for the Dell Mini 9, when at the weekend all listings for the popular 9-inch netbook vanished. Unfortunately, this has now been confirmed on the Dell Blog. Yesterday marked the official retirement of the Mini 9 and from the sounds of things there will be no 9-inch replacement.
The Dell Mini 9 was a big favourite with modders and those who looked to hackintosh their netbooks. Dell is touting the Mini 10v as a capable netbook to fill its modding shoes. It offers the same spec as the Mini 9 but with a bigger screen and keyboard, and a 160GB hard drive. However, according to Boing Boing's guide to netbook hackintosh compatibility, the 10v isn't as Mac OS X friendly as the Mini 9 was.
However, if you really want to get the Inspiron Mini 9, you might want to go for the business-targeted Dell Vostro A90 (a rebranded Inspiron Mini 9) which is still being sold (for the time being).
Dell is phasing out its popular 9-inch Inspiron Mini 9 line of netbooks. The listing for the Mini 9 vanished earlier this morning, with the only listings under Dells Mini range being the Mini 10 and Mini 10v. This is still the case across the US and UK Dell sites.
Engadget spoke to a Dell customer service rep and confirmed the bad news: "the Mini 9's being phased out, with its official "End of Life" possibly as soon as Monday."
Whilst I can understand that 10-inch netbook models have grown in popularity, there is still a market for nine-inch models. The Dell Mini 9 is one of the best in its class, plus it's one of the best Hackintosh netbooks around. Whether the Mini 9 is being removed altogether or newer 9-inch models are on the horizon is still an unknown right now. The business version of the Mini 9, the Vostro A90 is still listed.
April 18, 2009 at 1:30 pm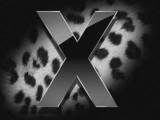 If you have a Dell Mini 9 netbook and Mac OS X DVD to hand then this video tutorial may be just for you. The video by Zollatech takes a step-by-step approach to installing OS X onto the Mini 9 and is well worth a watch if this is something you are considering. Also check out this post from the My Dell Mini Forums which have all the files you need. Check out the video after the jump. Read more
April 16, 2009 at 2:27 pm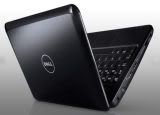 Dell has launched the 8.9-inch Vostro A90 netbook in the US. From what we can tell the Vostro A90 is nearly identical to the Mini 9 but comes in all black. The only other difference we could make out is that the A90 seems to have its speakers located just below the screen, something the Inspiron Mini 9 doesn't have.
The Vostro A90 was first launched in Japan and is targeted to business users, hence no bright colours here! The base-model comes with an 8GB SSD (a 16GB SSD option also exists) and 512MB of RAM (1GB max). The netbook uses the same 1.6GHz Atom N270 processor as the Mini 9, along with the Intel 945GSE chipset. Connectivity is provided through integrated 802.11b/g Wi-Fi, Bluetooth or Ethernet. It also comes with a 0.3MP webcam and 4-cell battery. Read more
April 14, 2009 at 12:47 pm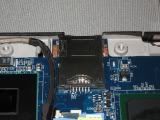 One enterprising Dell Mini 9 owner decided to take matters into his own hands, when deciding he actually wanted to use 3G. jingo5 from the Dell Mini Forums opened up the Mini 9 and installed a mini PCI-E bracket alongside a sim connector. The mod is certainly for the more experienced hacker involving soldering all the above in place. It seemed to work although the reception wasn't found to be too great. He is now looking to add an antenna in a move that is very similar to the Acer Aspire One 3G hack.
Via Engadget.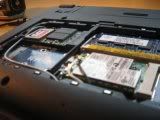 For those owners of the Dell Mini 9 who find their solid-state drive (SDD) storage capacity is just not enough, JKKMobile has a mod that you might be interested in. The video tutorial explains how you go about installing a 128GB SSD into the Dell Mini 9. Why is this so special you may ask? Can you not just swap one out for the other?
The reality is not so simple. If you want to upgrade to a larger capacity SDD in the Dell Mini 9 you are limited to 64GB. This is as these SDDs come in Mini PCI-e sizes of 50mm. The larger capacity SSDs (>64GB) come in a Mini PCI-e size of 70mm, the only way of fitting in the extra 20mm requires you to actually cut into the Dell Mini 9 case with a dremel.
For those that feel confident enough to do this mod, the result will be a SDD that offers 20 percent more speed and double the capacity. Just remember, you need to source a PATA SDD as the Mini 9 does not accept SATA SDDs. Check out the video after the jump. Read more
April 3, 2009 at 12:31 pm
For those of you trying to decide between the 8.9-inch Dell Inspiron Mini 9 netbook against the 10.1-inch Dell Mini 10, NetbookNews.de have an extensive photo gallery comparison comparing the two netbooks.
Judging by the photos it appears that the lids of both netbooks are prone to fingerprints. Both also use identical power supplies. For those of you siding with the Mini 10, it is worth noting that a high resolution (1366 x 768) display option is now available for an extra $35.
From today, Vodafone is taking £5 off the monthly contract price for a Dell Inspiron Mini 9. Both 24-month contracts will see the Dell Mini 9 for free, but now the lower priced contract will cost £20 per month with 1GB data allowance. The more expensive contract comes in at £25 per month for 3GB data allowance. Currently the Dell Mini 9 is the only netbook being offered by Vodafone UK, however that may soon change if Vodafone starts to release it's own branded units.