October 8, 2009 at 8:53 am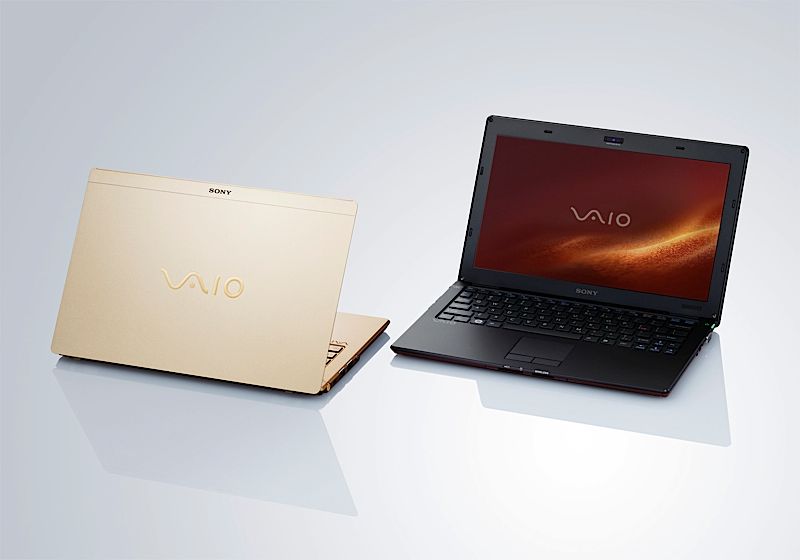 The truly desirable 11.1-inch Vaio X has now been officially announced by Sony. The waters are increasingly being muddied as to what defines a netbook or notebook, but Sony refers to it as the "world's lightest notebook". Not a surprise since they don't even refer to the Sony Vaio W as a netbook.
The Vaio X is due to come in a number of hardware options. The most powerful option includes a 2.0GHz Z550 Intel Atom processor, although 1.6GHz Z530 & 1.86GHz Z540 options are also expected. Storage will be catered for by 64GB/128GB SSDs. Windows 7 options include Home Premium & Professional.
The Vaio X weighs just 655g in its lightest configuration and measures just 13.9mm in thickness. Despite the size of the chassis, the chiclet keyboard is only 75-percent of a full-sized keyboard. It includes a multi-touch touchpad with a number of gestures including scroll, flick, pinch and zoom. Other features include two USB ports, Ethernet, VGA, Bluetooth, Wi-Fi (Draft-N), audio jacks, a SD & Memory Stick card reader and webcam. The device also includes integrated 3G.
The company claims that battery life should be good for around an impressive 8 hours. However, an extended battery can be purchased (adding 400g) to give up to 16 hours of battery life. You'll be glad to know the extended battery adds bulk to the bottom rather than protruding from the back.
Its stunning form-factor and carbon fibre design will be available in three colours (gold, black and premium carbon) when it releases globally on October 22nd. Pricing in the UK is still a mystery right now, but configurations in the US are expected to start at $1,299 that includes the 64GB SSD or $1,499 for a 128GB SSD.
Update: We now know that the Sony Vaio X will cost a mouth-watering £1,299 for the base model, rising to £1,899 for the 2.0GHz Atom version when it hits the UK. You'd better start saving now.