November 17, 2009 at 5:02 pm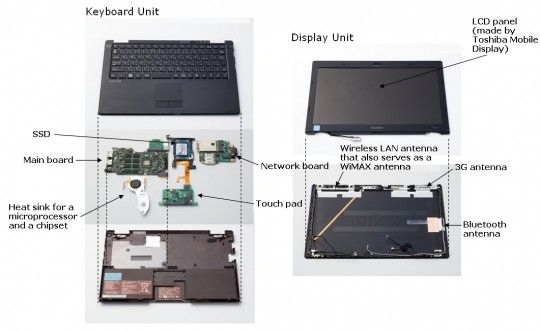 The super-skinny and luxurious Sony Vaio X has been taken apart to see just how Sony's engineers pieced it together. The guys over at TechOn have a seven part hands-on and teardown that shows the skill involved in creating such a gorgeous piece of hardware.
The engineer who took it apart certainly appreciated the efforts Sony has taken to get the Vaio X into the market. He felt that it needed a close collaboration early on between designers, engineers and production plants. The cost of manufacturing such a device is double that for a normal notebook. Well it probably helps those who paid the massive premium for what is an underpowered device to sleep well at night.
Via Slashgear.
November 3, 2009 at 6:40 pm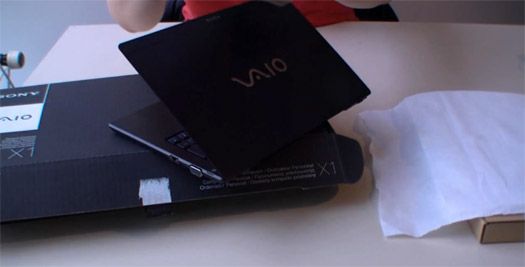 The Sony Vaio X ultraportable may be out of reach of most consumers (including us), however that doesn't stop us wanting to learn more about the device. Johannes from NewGadgets.de was lucky enough to get hold of the device and has promptly shot an unboxing video for us all to oogle over. Check out the 6-minute video after the jump. Read more
October 16, 2009 at 8:07 pm
For those amongst you who can afford the astronomical £1,299 asking (base) price for the Sony Vaio X, then you'll be interested to hear that T3 has published its review of the ultraportable. All of the marketing that I've seen from Sony UK has this device targeted to business users and it seems that they will value its tiny dimensions and featherweight chassis.
T3 felt it was an amazing bit of engineering married with a graceful design. It wasn't all roses though as the thin frame is subject to flex and the keys on the keyboard have very little travel, along with the mouse buttons. The 2GHz Z550 Atom processor is good enough for most Office tasks. However, with an excellent 11.1-inch display and a premium carbon fibre shell you'd certainly have bragging rights by carrying this under your arm. Check out the key review points after the jump. Read more
October 8, 2009 at 8:53 am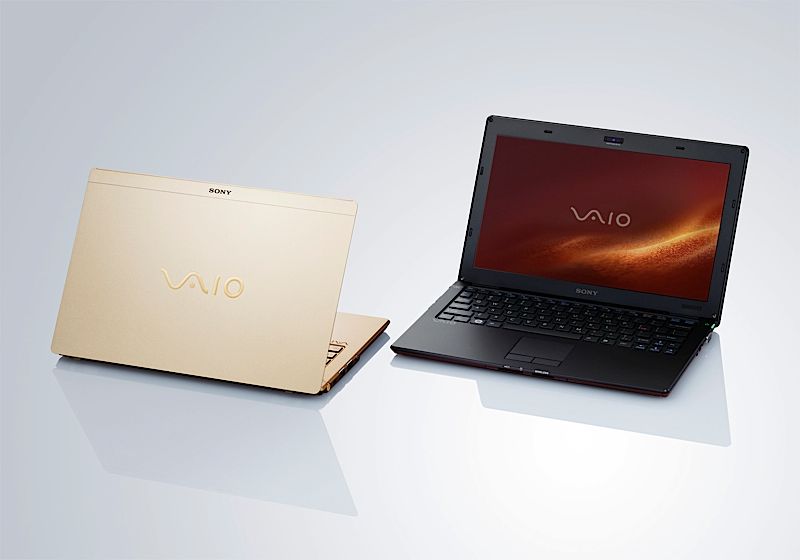 The truly desirable 11.1-inch Vaio X has now been officially announced by Sony. The waters are increasingly being muddied as to what defines a netbook or notebook, but Sony refers to it as the "world's lightest notebook". Not a surprise since they don't even refer to the Sony Vaio W as a netbook.
The Vaio X is due to come in a number of hardware options. The most powerful option includes a 2.0GHz Z550 Intel Atom processor, although 1.6GHz Z530 & 1.86GHz Z540 options are also expected. Storage will be catered for by 64GB/128GB SSDs. Windows 7 options include Home Premium & Professional. Read more
September 7, 2009 at 11:29 am
Sony's super thin Vaio X 11.1-inch device has certainly caused quite a stir. Whilst no specifications have been released, it's form-factor, consisting of carbon fibre shell measuring just 14mm and weighing less than 700g, makes it one of the sexiest we've laid eyes on.
A few videos have appeared over the last few days. The first is a promo video for the Vaio X and it does its job very well, making me want to stick on my early Christmas list right now, despite not knowing the price (ignorance is bliss!)
Also, Sascha from NetbookNews managed to get hold of two models, one with a glossy lid and the other with a matte exterior. He gives a great overview of the device including a tour of the ports and keyboard/touchpad. The last video shows some of the quality assurance testing the Vaio X goes through that's also worth a watch. Check out all three videos after the jump. Read more
September 2, 2009 at 6:21 pm
Sony has announced a new Vaio X ultra-portable device. It certainly looks like an aspirational device, weighing just 700g (1.5lbs) and measuring 13mm in thickness. It has a chiclet keyboard and whilst specifications are thin on the ground, we know that it will be powered by an Intel Atom processor.
The lightweight chassis is down to the carbon fibre shell and Sony claim that the battery "will set the new standard for stamina." It will also have built-in 3G support. The official specifications will be announced in October and it will hit retail a week after the Windows 7 launch. It won't come cheap though, according to a Sony rep this will cost "below $2,000".
Update: Check out hands-on video from NetbookNews after the jump. Read more