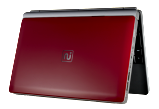 Always Innovating's unique Touch Book tablet has moved beyond the concept stage and has finally entered production. The 8.9-inch tablet has a sliding keyboard dock so that it can be used in a more traditional netbook form-factor. The company has also shown off photos of the very first unit.
The Touch Book is powered by a Texas Instruments OMAP3530 processor, 512MB RAM and 8GB flash storage. It also includes Wi-Fi (b/g/n), Bluetooth and two external USB ports. As it is using a power efficient ARM processor, battery life is expected to last 10-15 hours.
The first shipment is expected to arrive in July 2009. Pre-orders for the Touch Book tablet cost $299, if you want the keyboard docking device then that will set you back another $100. For those in the UK and Europe that are interested in the device, Always Innovating is now accepting international orders following huge demand. However, just so that you're aware, you'll be stuck with a US keyboard and US plug.
Via Engadget.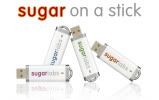 The Sugar operating system was originally developed for the One Laptop Per Child (OLPC) project and was first found on the XO-1 netbook. The operating system was created to engage young children with a simple user interface and to help develop their IT skills.
Sugar Labs has now announced that this operating system is now available to download straight to your netbook, whether it runs Windows, Linux or even a Hackintosh Mac. They've called this download 'Sugar on a Stick v1 Strawberry' and full instructions on how to download this on a 1GB USB flash drive can be found here.
"Sugar is preferred because it is a superior learning experience for young children: engaging while being affordable," said Walter Bender, founder and executive director. "Sugar on a Stick is a great way to try Sugar without touching your computer's hard disk. It is also well suited to slower, older PCs and low-powered netbooks."
Via Tech Radar.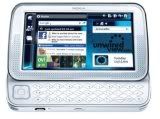 Following intense rumours and speculation this morning, Intel has now officially announced that it is to partner with Nokia to "define a new mobile platform beyond today's smartphones, notebooks and netbooks". Exactly what kind of gadgets these will be remains a mystery, although it may just be both companies trying to push the Mobile Internet Device (MID) segment which hasn't taken off as Intel hoped.
Intel talks of these devices having "ubiquitous Internet connectivity" in a "pocketable form factor". All of this sounds incredibly similar to the smartbook devices being pushed by ARM-based companies such as Qualcomm and Freescale. It even talks of low power computing. Read more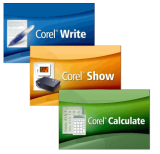 Two companies have announced Office Suites that have been tailored for netbooks. Corel has launched its Home Office Suite targeted for netbooks, which includes three applications to handle word-processing, spreadsheets and presentations. These apps have full support of Microsoft Office and can also export PDFs. The suite is available for download or on a USB stick from Corel and costs $69.99
.
In terms of technical requirements, you'll need to have Windows XP (or Vista) installed and also, bizarrely, a screen resolution of 1024 x 768. This is strange considering most netbooks have a resolution of 1024 x 600. Read more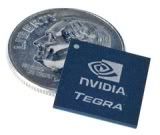 Google's Android operating system has been getting all of the column inches and hype relating to an eventual transition to netbooks and smartbooks. However, Nvidia feels that Windows CE is the more mature platform, as things stand, for Tegra-based smartbooks.
The Tegra platform is different to ION in that it pairs an ARM-based processor with an Nvidia GeForce GPU (ION pairs an Intel Atom CPU with the Nvidia 9400M graphics). Nvidia certainly has high hopes for the Tegra platform, with its CEO Jen-Hsun Huang predicting that Tegra will benefit from higher margins than its existing products and could contribute as much as half of Nvidia's revenues within a few years. Read more
June 17, 2009 at 12:02 am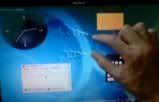 Whilst everyone is gearing up for multi-touch support on the upcoming Windows 7, a group of French developers didn't want us to forget about Linux. They have shown off a proof of concept multi-touch demonstration which is running on the 2.6.30 Kernel.
The demo shows them using a number of multi-touch gestures, including desktop switching, water ripple effects and rotating and resizing windows. They claim that this is native Linux multi-touch support. It was developed by Mohamed-Ikbel Boulabiar, Stephane Chatty, and Sebastien Hamdani, from the Interactive Computing Lab at the ENAC (Ecole Nationale de l'Aviation Civile) aeronautics academy in Toulouse, France. Read more
Opera launched a new application today called Opera Unite that it hopes will 'reinvent the web', their words not ours. This web-based application is an interesting take on cloud computing and comes built into the Opera browser. What Unite does is to turn your computer into a web server and client, which you can use to access files from any other browser (say on a netbook whilst away from home).
Some of the services that are currently offered through Unite includes file sharing, hosting web sites, sharing music or photos, posting sticky notes and chat. Opera realise that many people like to use different browsers, so they have made sure that Unite has cross-platform support. As long as Unite is running on one machine with Opera, then you can access your content on any operating system or browser (or even your phone). Read more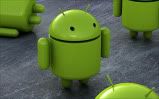 Smartbook devices are set to become much more commonplace as we reach the end of the year. They run on ARM-based processors and as such feature integrated 3G, GPS, Wi-Fi and Bluetooth on the chip itself. They differ from netbooks in that they are 'always connected' to the Internet and are meant to have battery lives lasting between 8 to 10 hours.
As they these chips are not x86, it means running Windows XP, Vista or Windows 7 is not an option. What manufacturers will be able to choose from is a growing stable of netbook-centric Linux distributions (including Android) or Windows CE. Some Gartner analysts have given their own thoughts after checking out a number of smartbook devices running Google's Android operating system at Computex. Read more
Despite Computex Taipei finishing last week, we are still hearing about a number of models that didn't share the limelight last week. Amongst them are two netbooks from ODMs that were spotted by NetbookNews at the Intel booth running Moblin v2.0 beta, the Compal KTV00 and FIC CW001.
The Compal KTV00 was a reasonably slim model with some similarities to Dell's Inspiron Mini 10 due to its huge touchpad and integrated mouse buttons within the touchpad itself. It comes with a 10-inch (1024 x 600) glossy display. The keyboard itself looked average, whilst it was powered by the N270 Atom CPU.
The 10-inch FIC CW001 looked quite average. It did have some dedicated buttons for 'Home', 'Email' and 'Pictures', although they didn't seem to work at the booth. Other notable points of interest included an Expresscard slot, which isn't found on too many netbooks. The keyboard an touchpad seemed a bit small, whilst VGA ports and a Kensington lock were fond at the rear. Check out both videos after the jump. Read more
June 10, 2009 at 10:54 pm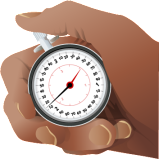 The developers behind the Ubuntu Linux distribution have some ambitious targets for its 10.04 release penned in for 2010. It aims to drastically reduce the boot times from 25 seconds, as observed in the current 9.04 version, to just 10 seconds for 10.04.
Ubuntu 9.04 and in particular Ubuntu Netbook Remix 9.04, already saw a considerable improvement in boot times. Boot time decreased from 65 seconds in version 8.10 to only 25 seconds in 9.04. This is expected to be improved further for the next release, Ubuntu 9.10 which is codenamed Karmic Koala. Ubuntu 10.04 will follow the release of version Karmic. Read more
Jolicloud is already looking like an accomplished netbook OS, even in this early Alpha stage. The OS has been built with the netbook in mind from the ground up, taking note of the smaller screen sizes and also utilising cloud computing. Netbook Italia has also shown how well the OS works via a touchscreen, just in time for a wave of touchscreen netbooks expected to arrive in the second half of the year.
They do this on an 8.9-inch Acer Aspire One A150 netbook that has been modded with a touchscreen display. The video below shows this in action on the alpha 'Robby' release and you can see them using both finger and pen stylus input. TechCrunch also has a hands-on review of Jolicloud that is worth checking out. Read more
Application stores for mobile operating systems are all the rage these days, with Apple's app store one of the most successful. Whilst app stores exist for most mobile platforms including Android, Palm and Nokia's Ovi store, not much exists for the desktop market.
Novell is looking to change that by introducing an "open-source apps store" which would bring a wealth of free software to Linux users. This is set to appear in an openSUSE edition of the Moblin OS. This app store will differ in that Novell won't be asking for a single penny in exchange for a download. Read more
The Opera 10 Beta is now been released for public consumption. For those of you that have steadfastly been happy with Firefox, Google Chrome, Safari or even Internet Explorer, now is the perfect time to take Opera for a test drive. The reasons to do so become even more important to a netbook user when you consider the improvements that have been made.
One of the biggest is Opera Turbo, which uses special compression technology to boost browsing speeds when using dial-up connections. How this works is that web pages are sent to Opera's own servers first which compress them by up to 80% before they hit your browser. One obvious area where this will come in very handy is in mobile devices and netbooks. Read more
Pegatron first showed off this very thin and lightweight smartbook back at CES in January. This particular model reappeared at Computex and NetbookNews.de managed to get hands-on with the unit. The 10-inch netbook was running on a Freescale IMX51 800MHz ARM-based CPU and Xandros Linux. The most notable aspects appear to be a very lightweight, fanless glossy model with 8 hours of battery life.
Storage is catered for by a 4GB SSD meaning that the weight doesn't creep above 800g. The Pegatron netbook includes a 4-in-1 card reader, USB 2.0 ports and a VGA out. As you would expect with an ARM-based chip, wireless connectivity includes 3G, GPS, Bluetooth and Wi-Fi.
Build quality was found to be good, despite some flex in the palm rest area. The keyboard had good feedback but only had a small right shift key. Interestingly, a second model (with the same hardware) was shown running the Movial OS, which I've not heard of before. It was similar to Asus' Easy Mode OS. There is no idea on cost right now, but hopefully it won't be too far off the Wistron N900z's predicted $200 price tag. Check out the video after the jump. Read more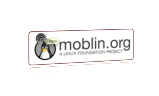 Moblin, the Intel-backed Linux operating system tailored for netbooks, has been growing in momentum over this past week at Computex Taipei. It has been pushing Moblin V2.0 along with the Linux Foundation, who took control of the project in April.
A number of operating system vendors (OSVs) have already committed to Moblin. This includes Linpus, who will offer its Moblin V2 Linpus Linux Lite in two versions, one with a Linpus UI and one with Intel's UI. Canonical will release an "Ubuntu Moblin Remix", whilst Novell demoed its SUSE edition of Moblin Version 2 on Acer and MSI hardware at Computex. Xandros also demonstrated its "Xandros Moblin 2 solution" on an Asus Eee PC in at Computex. Read more