October 20, 2009 at 3:55 pm
The Acer Aspire Timeline 1820P was leaked a few weeks back but there has been no official confirmation of its existence. However, it looks like it is on its way as Notebook Italia managed to get some hands-on time with the Aspire 1820PT.
The concept is much the same, the 1820PT is a convertible tablet device with 11.6-inch (1366 x 768) multi-touch display and Windows 7 Home Premium. The specs do seemed to be beefed up, compared to the 1820P.
The Aspire 1820PT ultra-thin is powered by a 1.2GHZ dualSU7300 Core 2 Duo processor, 4GB of DDR3 RAM (max 8GB), either 250GB or 320GB HDD. Other features include Wi-Fi (b/g), Bluetooth 2.1, HDMI, three USB ports & card reader.
The device includes a stylus to navigate the screen and the touchpad also supports multi-touch gestures (as well as the display). Acer quotes battery time to last for 8 hours. The 1820PT is not the lightest device on the market weighing in at 1.72kg. There's no word on pricing right now, although I would expect the 1820PT to launch within the next few weeks.
October 20, 2009 at 12:14 pm
Acer has officially announced the Windows 7 refresh of the Acer Aspire AS1410. From what we can tell the AS1410 now uses a weaker processor but comes with Windows 7 Home Premium and a wallet-friendly $399
price tag (reduced by $50).
The 11.6-inch (1366 x 768) ultra-thin is powered by a 1.2GHz Intel SU2300 processor. It comes with 2GB RAM (max 4GB) and a 160GB HDD. Other features include a 6-cell (4400mAh) battery that should be good for six hours, HDMI-out, Wi-Fi (b/g/n) and three USB ports.
The AS1410 also includes a full-sized keyboard and multi-gesture touchpad. The only major omission seems to be Bluetooth support. The Aspire AS1410 is set for launch this "holiday season" in three colours (Diamond Black, Sapphire Blue and Ruby Red). Check out a full list of specs after the jump. Read more
October 20, 2009 at 11:47 am
The iiView A2 netbook already launched earlier this year, however the company has now officially announced its availability in the United States where it will cost a very reasonable $399. Keeping it fresh, it will also launch with Windows 7 Home Premium.
Remember, this price is for a netbook with a 12.1-inch (1280 x 800) display, 1.6GHz N270 Atom processor, 2GB RAM and a 320GB HDD. Other features include Wi-Fi (Draft-N), Webcam and 6-cell battery good for three hours.
Okay, whilst the specs may not fly off the page, the company seems to have got the pricing proposition right, especially given the lack of brand recognition in what is an over-crowded market. It is set to launch on October 22nd.
October 19, 2009 at 8:56 pm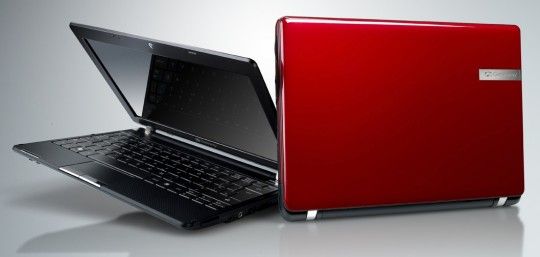 Gateway has announced a new ultra-thin device called the EC14. This is an 11.6-inch Intel CULV-powered mini-notebook debuting with Windows 7 Home Premium. It comes with up to 500GB HDD storage or 8GB RAM.
It is powered by a 1.3GHz dual-core SU4100 processor, Intel GS45 chipset and GMA 4500MHD graphics. Other features include HDMI, card reader, three USB ports and a 6-cell 5600mAh battery that should be good for 8 hours. The Gateway EC14 is available in Cherry Red or NightSky Black and will launch on October 22nd for $549.99.
Via Slashgear.
October 19, 2009 at 1:03 pm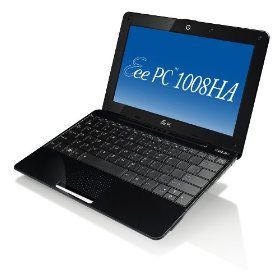 Following on from our previous post, where we highlighted the Intel CULV-powered ultra-thins that are now available to pre-order with Windows 7, we bring you a similarly long list of Windows 7 netbooks.
HP now has Windows 7 options on its site. The premium for Windows 7 is $50 for the Mini 311 (Home Premium) and $30 for the Mini 110 (Starter Edition). Dell also has Windows 7 options up on its site, it is charging $30 for the Starter Edition on its Mini 10/10v netbooks.
Amazon.com
has been busy listing a number of new netbook SKUS with Windows 7. Most of these new models are running on Windows 7 Starter Edition and run 250GB hard drives, rather than the 160GB standard up until now. Memory modules are still stuck at 1GB though. Check out the list of Windows 7 netbooks available to pre-order below. Read more
October 19, 2009 at 11:56 am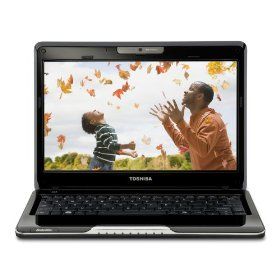 As we approach the launch of Windows 7 this Thursday (October 22nd) a number of notebook manufacturers are making the switch over to the new OS. We've been drip-feeding Windows 7 devices over the past few weeks and a number of these Intel CULV-powered ultra-thins are now appearing for pre-order on Amazon.com.
After the break we have listed all of these, typically 11.6-inch Windows 7 devices, which are now up for pre-order. Most are due to land on October 22nd; Windows 7 launch day. There are a few notable Windows 7 absentees including the Samsung N510, Acer Aspire Timeline 1820P, and Lenovo Ideapad U150. Check out the list after the break. Read more
October 19, 2009 at 9:20 am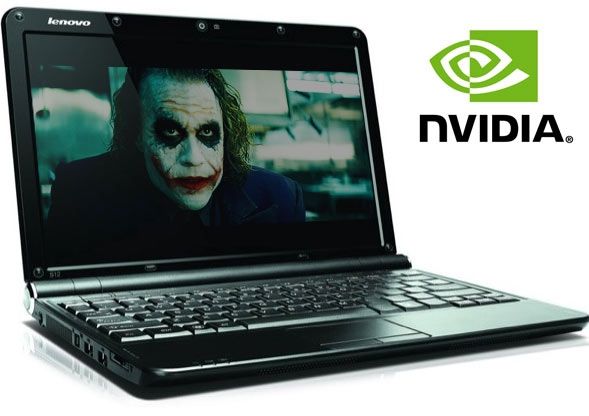 Lenovo is finally set to launch its ION-powered Ideapad S12 netbook this week, well at least in Japan anyway. The 12.1-inch (1280 x 800) netbook was initially announced in late May in various forms (Intel, VIA and ION). The first two SKUS are already out whilst the ION version was delayed until the launch of Windows 7.
As promised, Lenovo Japan is set to launch the Ideapad S12 ION with Windows 7 Home Premium on October 22nd (Windows 7 launch day) for 68,800 Yen. Availability in other regions is expected shortly.
The Ideapad S12 ION partners a 1.6GHz N270 Atom CPU with the Nvidia 9400M GPU. The model includes 2GB RAM, 250GB HDD, Bluetooth, Wi-Fi (b/g), 1.3MP webcam, three USB ports, 4-in-1 card reader, HDMI-out and a 6-cell battery good for 6 hours.
Via Netbooked.
October 19, 2009 at 9:03 am
The 8.9-inch Asus Eee PC T91 convertible netbook hasn't sold through the roof, but then perhaps that was always expected given that most people knew a multi-touch model would be released with the launch of Windows 7.
Whilst we've not too heard too much of this recently, it appears that Asus is planning to launch this model, dubbed the Eee PC T91MT ('MT' obviously standing for multi-touch). The eagle eyes over at NetbookNews.de spotted that the black and white models are available to pre-order at Amazon.de for €505.98 and will launch on October 22nd (coinciding with the Windows 7 launch date).
The T91MT will come with Windows 7 Home Premium and a 160GB HDD (instead of the 16GB flash drive found on the T91). I've not seen similar listings in the UK or US for now, although I'd be surprised if it wasn't made available in those markets soon.
October 15, 2009 at 9:21 am
The Toshiba NB200 will be getting a Windows 7 update on October 22nd. It will arrive with Windows 7 Starter Edition and either 160GB or 250GB storage. Other specifications remain the same.
It will be available in five colours including Sable Brown, Frost White, Indigo Blue, Posh Pink and Onyx Black. Prices start from $399.99. We're still waiting to see UK launch details for the refresh, although there's not too long to wait now.
October 14, 2009 at 8:45 pm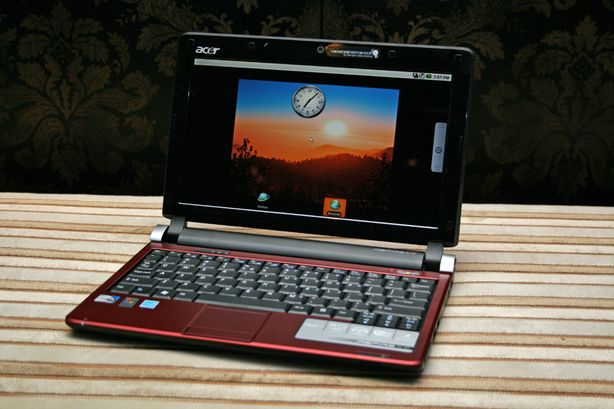 The dual-boot Android Acer Aspire One netbook was officially announced today. Pre-orders of the device appeared on Amazon.com site yesterday, listing it as dual-booting with XP & Android. However, here in the UK, the netbook will be available with both XP or Windows 7. The netbook will be released on October 22nd with the dual-boot XP version costing £279 and the dual-boot Windows 7 Starter version costing £299.
Other new bits of information regarding this netbook, includes the fact that you will be able to boot up the netbook (in Android) in a "matter of seconds". The company is quoting 18 seconds to search the internet and just 3 seconds to shut down. If you need to switch to Windows 7 you will not even need to reboot. The great thing is that all of the web connections, whilst in Android, will remain running even if you reboot. Read more
October 13, 2009 at 9:02 am
Acer has announced a new Aspire One netbook that will launch with Windows 7 next week. Acer is launching an updated version of the Aspire One D250 that includes some hardware improvements. The D250 will have a 10.1-inch display with high-resolution (1280 x 720) display.
The Windows 7 Aspire One D250 will be powered by a 1.66GHz N280 Atom processor, 2GB RAM and a 160GB HDD. It will come with the entry level Windows 7 Starter Edition. Battery life will be 3.5 hours on the standard battery but is extended to 7.5 hours on the (optional) higher-capacity battery.
Only details for the Japanese market have been announced right now, where it will launch on October 22nd for ¥46,800 (£330, $520, €352). I would imagine details for European, US markets should be out before the launch of Windows 7.
Via Akihabara News.
September 24, 2009 at 11:36 am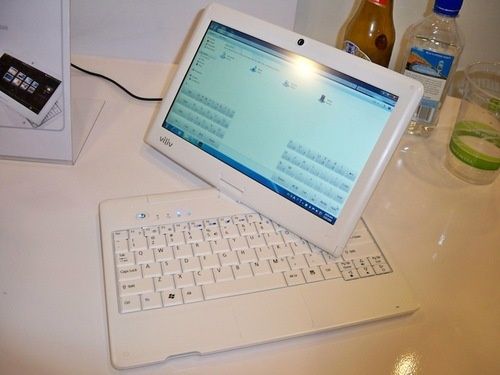 Viliv, the Korean manufacturer normally known for its MIDs, is showing off a new netbook at IDF (Intel Developer Forum) 2009. The S10 Blade is a convertible 10-inch touchscreen netbook that will ship with a 10-hour battery and launch with Windows 7 Home Premium.
Impressively, the Viliv S10 has a high-resolution (1366 x 768) display and the high-capacity battery will sit flush with the chassis. There's no multi-touch on this model though as it will ship with a resistive screen. It will be powered by either a 1.33GHz or forthcoming 2.0GHz processor, 1GB RAM and either a 32 or 64GB SSD. The SanDisk SSDs won't be performance models, running with 70MBps read rates.
It will also have optional 3G. The Viliv S10 is due out by the end of this year and available in a number of configurations starting from $499. We've attached a number of hands-on videos of the device after the break. Read more
August 29, 2009 at 6:58 pm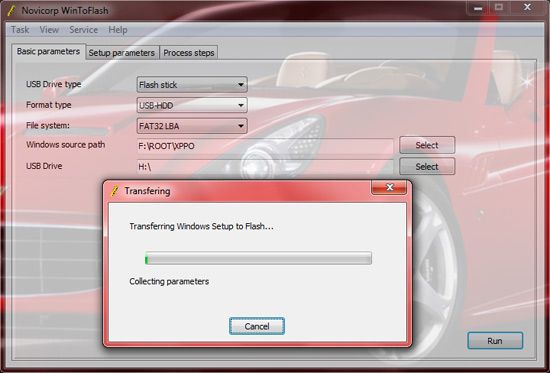 One of the main problems when trying to install a Windows operating system on a netbook is the lack of an optical drive. The main way of doing this is by sticking Windows on a bootable USB drive, however this can be easier than said and can cause hours of frustration.
WinToFlash is looking to make the headaches of a bootable drive a thing in the past. The default program options make it simple to install the Windows operating system. The software is free of charge and is therefore well worth a try next time you're looking to install Windows on your netbook.
Via Download Squad.
August 18, 2009 at 11:19 am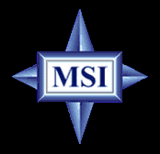 MSI will launch netbooks using Intel's next-generation Atom Pineview processors in December 2009 according to Digitimes. The Intel Pine Trail platform launch has been pushed back from October 2009 to Q1 2010, but the report says that MSI is planning to launch their netbooks ahead of schedule to avoid competition. This means the company would not need to compete on price.
The new netbooks will use the Windows 7 operating system and also come with touchscreen displays. MSI's peers, such as Asus and Asustek, will be sticking with Intel's schedule according to the report.
August 11, 2009 at 11:46 am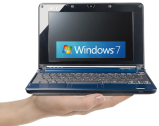 Microsoft's CEO Steve Ballmer has confirmed that Windows 7 Starter Edition will be limited to "super-small screen" and "certain processor" devices in an aim to try and boost revenues. Windows 7 SE is the cheapest version of windows and is predominantly expected to be found on netbooks. It will be sold to OEMs (original equipment manufacturers) only.
"Our license tells you what a netbook is. Our license says it's got to have a super-small screen, which means it probably has a super-small keyboard, and it has to have a certain processor and blah, blah, blah, blah, blah," said Ballmer at a Microsoft-hosted analyst conference. Read more