January 29, 2010 at 7:57 pm
If CES wasn't an indication enough that 2010 is likely to be the year of the tablet (or slate if you prefer), then Gizmodo has a nice comparison table where it has compared six slates (including the recently announced Apple iPad).
Having a quick run through the list, the Notion Ink stands out for me. It's the only one to come with a Pixel Qi display for e-reading duties and sports Android, Tegra 2 and even a HDMI out. The only glaring omission is Adobe Flash support, but I'm sure Android will support this at some point down the line. Check out the detailed comparison table after the break. Read more
January 29, 2010 at 9:12 am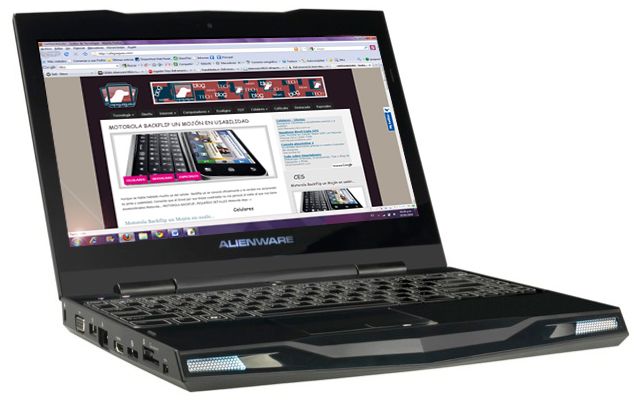 The Alienware M11x is the closest thing to a netbook we're likely to see from the company. It sports an 11.6-inch screen, switchable Nvidia GT335M graphics, Core 2 Duo processor and 6 ½ hours of battery life.
When it was first announced at CES, we only knew that pricing would fall below $1000. Well it seems pricing will start from $799 according to some information tucked away in the official page's source code. Read more
January 26, 2010 at 8:05 am
The guys over at Laptop Mag have pitted six 10-inch Pine Trail netbooks against each other to find out a worthy winner. All models sport the 1.66GHz N450 Atom processor and various features were compared including design, performance and battery life.
The models tested were the Acer Aspire One 532h, ASUS Eee PC 1005PE-P, Dell Inspiron Mini 10, HP Mini 5102, MSI Wind U135 and Toshiba mini NB305. We won't spoil the overall winner, but three models stood out. The Toshiba has the best keyboard and touchpad, whilst the Asus offers the best battery life. The HP is a great all rounder and great for business use. Click here to read more.
January 22, 2010 at 1:04 pm
Those looking to enjoy high-definition video content on their netbooks currently have two main choices. The first is to seek out an Nvidia ION-powered netbook and the second is to get one installed with Broadcom's Crystal HD media accelerator card for $30.
The guys over at Laptop Mag did some tests comparing a Dell Mini 10 netbook with Broadcom Crystal HD card against the HP Mini 311 armed with the Nvidia ION chipset. Read more
January 21, 2010 at 8:01 am
Laptop Mag has published their review of Dell's new Pine Trail-powered Inspiron Mini 10 netbook. One of the biggest improvements is a new design that means less bulging batteries, however this hasn't compromised battery life. According to their tests, the Mini 10 lasted for nine hours, nearly four hours longer than the original.
Other positives include loud speakers, a fast hard drive and better performance when streaming web content compared to other netbooks. One frustration is that Dell has kept faith with its integrated mouse buttons on the touchpad that are tricky to use. Read more
January 19, 2010 at 8:10 pm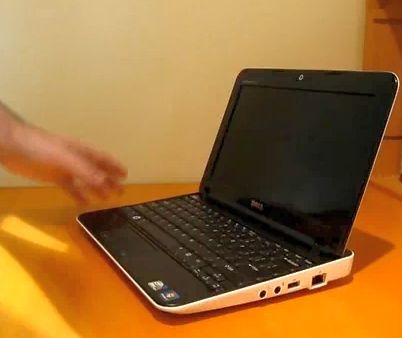 The new Dell Mini 10, equipped with the latest Intel Pine Trail processor, has a different design over the older model that actually warrants a look. It is slimmer than the original and is characterised by its white base. The battery is also more integrated and it comes with a 92 percent keyboard. It also features a "hinge forward" design, more recently seen on its luxury Adamo laptop.
Brad from Liliputing has unboxed the Mini 10 to give us a closer look at the design. Check out his video unboxing after the jump. Read more
January 7, 2010 at 10:25 pm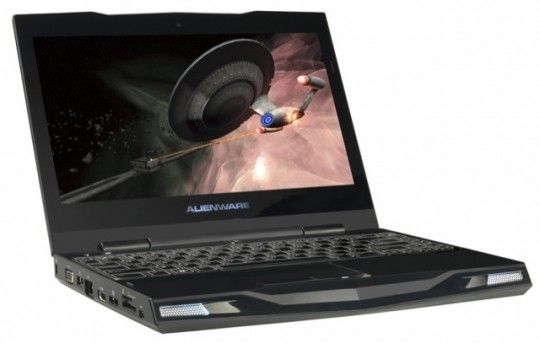 Dell has announced the 11.6-inch Alienware M11x, the closest thing to a netbook we're ever likely to see from the company. It is much more powerful than any ION netbook we've come across and offers switchable graphics with its powerful Nvidia GeForce 335M that features a 35W TDP and 1GB of dedicated memory (more than my desktop GPU!)
Whilst specs are thin on the ground, we do know it will be powered by a Intel Core 2 Duo processor. According to various reports, build quality is very good and the keyboard is backlit. The 11.6-inch (1366 x 768) glossy display is also sharp and colourful. To give you an idea on 3D gaming performance, Dell says that the 3DMark06 score is in the region of 6000 to 7000 (4-5x faster than the 11.6" Samsung N510 ION that we reviewed recently). Read more
January 5, 2010 at 9:55 pm
Dell's new Inspiron Mini 10 netbook is now available in the US with prices starting at $299. The redesigned fanless Mini 10 is slimmer than the original and is characterised by its white base. The battery is also more integrated and it comes with a 92 percent keyboard. It also features a "hinge forward" design, more recently seen on its luxury Adamo laptop.
Three battery options are available including two 6-cell options (8.5hrs and 9.5hrs) as well as a 3-cell battery good for 4 hours. The amazing thing is that all batteries are the same size, for the first time you don't have to worry about the extra bulk a larger capacity battery will bring. Read more
December 21, 2009 at 11:34 am
Dell is preparing a redesigned Inspiron Mini 10 netbook using Intel's new Pine Trail Atom platform. The new Inspiron Mini 10 will be powered by a 1.66GHz N450 Atom processor and will offer a slimmer chassis than its predecessor along with a 9.5-hour battery life.
Other changes include a textured palm rest and an integrated battery compartment. Two 6-cell batteries will be offered: the 56Whr battery should last for 8 hours and 44 minutes, whilst the 60WHr battery should last for 9 hours and 34 minutes. The integrated buttons within the touch pad remains and Dell has also has decided to remove multi-touch gesture support. Read more
December 9, 2009 at 8:16 pm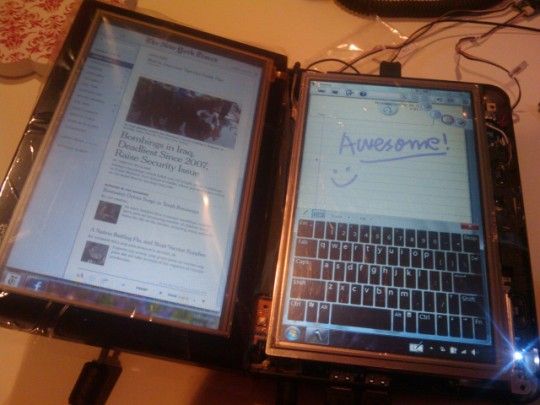 Now this is a mod we've not come across before. MyDellMini member pakkei decided to embark on the Harlequin project, which was to create something similar to the Microsoft Courier. For those that don't know, the fabled Microsoft Courier has dual-screen multi-touch panels and is designed for writing, flicking and drawing with a stylus, in addition to fingers.
The Harlequin is pakkei's take on the project, where he has modded his Dell Mini 9 netbook to form a slate and then added another 9-inch USB touchscreen. The left panel will be used for reading content and the right panel will be used for taking notes. The orientation of the displays can also be reversed to be used in a more normal netbook form-factor too.
As the device uses Windows 7 it features both handwriting and voice recognition. The Harlequin is mostly working although it does need a dual-hinged chassis. Seems like some good handy work from pakkei.
Via Netbooked.
December 3, 2009 at 10:45 pm
Dell's Doug Anson has given his impressions of Google's Chromium OS as well as demonstrating it in action on a number of Dell netbooks including the Mini 9, Mini 10v and Latitude 2100. With the latter, he even times how long it takes to boot to the login screen (15 seconds). It looks very quick and that's just using a standard 250GB hard-disk drive rather than SSD.
His impressions so far are mixed. On the one hand it feels nimble and fast and uses new web technologies, but on the other hand, it is only really useful when connected to a strong fast network. Without a continuous network connection it's pretty redundant.
If you want to try it out for yourself, the image has been recut and now comes in a 302MB download (rather than several GB). You can download it here, where you'll find both the image and ReadMe text instruction files. I have also included Doug's installation instructions after the break along with the video. Read more
November 10, 2009 at 3:24 pm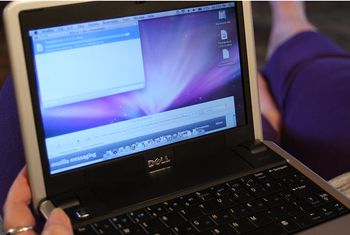 After recent reports suggested that Intel Atom support for the latest Mac OS X 10.6.2 update was terminated and then reinstated again, it seems that the official release does not contain Intel Atom support. What this means is that those running Hackintosh netbooks will not be able to install the new update.
At this point, there is no word from Apple on whether this has been intentionally removed or whether support will be written back in a future update. However, as Apple does not manufacture any devices using the Atom CPU, it's not likely to be in the company's interests to do this any time soon.
Reports from the MyDellMini forum suggests that users trying to install the update will see an endless reboot cycle. You can see a video of this after the break. However, it can't be too long before savvy modders will come up with a workaround, but until then it's best to sit tight. Read more
November 9, 2009 at 2:10 pm
We previously reported on a mod that enabled you to convert your Dell Mini 9 netbook into a slate tablet. For those of you that actually went through the effort then you'll be glad to hear that another mod exists that puts accelerometer functionality into the tablet.
You can check out the results after the jump, but it seems pretty good and much cheaper than pre-packaged alternatives. The full guide on how to do this can be checked over on the MyDellMini forums. Read more
October 28, 2009 at 3:16 pm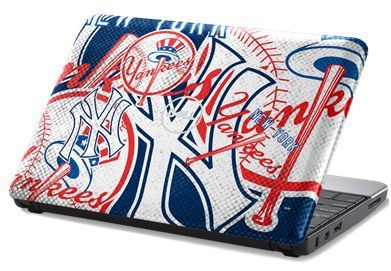 There are a lot of people that are not satisfied with their stock netbooks and look to personalize these through custom skins. A number of manufacturers have created 'limited edition' versions of their popular netbooks that come with a designer lid. Dell already has a wide choice of colours available for its netbooks, but it has announced that it has opened the Dell Design Studio for its Mini 10/10v netbooks.
What this means is that you can order a Dell Inspiron Mini netbook with one of 200 original works of art for an $85 fee. The collection includes everything from sports to RED (which donates $20 to fight AIDS in Africa). As well as these designs, Dell will also be launching more colours for its netbook range including colours such as "Dear Santa", "Smitten with Mittens" and "Pompeii Purple". There's no word when/if these options will hit the UK.
October 19, 2009 at 1:03 pm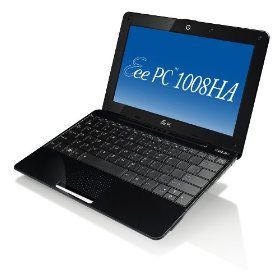 Following on from our previous post, where we highlighted the Intel CULV-powered ultra-thins that are now available to pre-order with Windows 7, we bring you a similarly long list of Windows 7 netbooks.
HP now has Windows 7 options on its site. The premium for Windows 7 is $50 for the Mini 311 (Home Premium) and $30 for the Mini 110 (Starter Edition). Dell also has Windows 7 options up on its site, it is charging $30 for the Starter Edition on its Mini 10/10v netbooks.
Amazon.com
has been busy listing a number of new netbook SKUS with Windows 7. Most of these new models are running on Windows 7 Starter Edition and run 250GB hard drives, rather than the 160GB standard up until now. Memory modules are still stuck at 1GB though. Check out the list of Windows 7 netbooks available to pre-order below. Read more