February 11, 2010 at 5:37 pm
The 10-inch Asus Eee PC T101MT convertible netbook may getting ever closer to its release. We recently saw a video overview of the user interface direct from Asus itself and now Amazon Germany has the device up for pre-order.
Some of the specs are incorrect (i.e. 12.1-inch display) and there's no release date, but the listing points to the fact that it can't be too far away. The rest of the specs appear to be right and includes a 1.66GHz N450 Atom, 2GB RAM, a 320GB HDD and W7 Home Premium. Amazon.de has it listed for €499.00.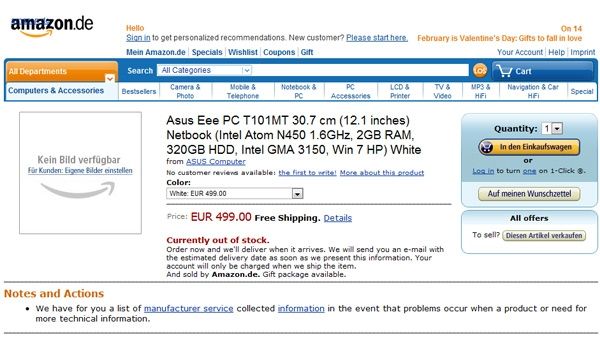 Via Eee-PC.de.