February 22, 2010 at 5:06 pm
When Lenovo launched the 11.6-inch AMD-powered Thinkpad X100e, I thought that would be as close as we get to a Thinkpad netbook. Well according to the official site, Lenovo may be planning to launch a 10.1-inch version at some point soon.
Lenovo's support page for the Thinkpad X100e clearly lists both the Intel N450 Atom processor in addition to the AMD Athlon MV-40 that is used in current models. Also, under the display heading, a 10.1-inch LED backlit display with 1280 x 720 resolution is listed alongside the current 11.6" (1366 x 768) specs. Read more
February 20, 2010 at 11:13 am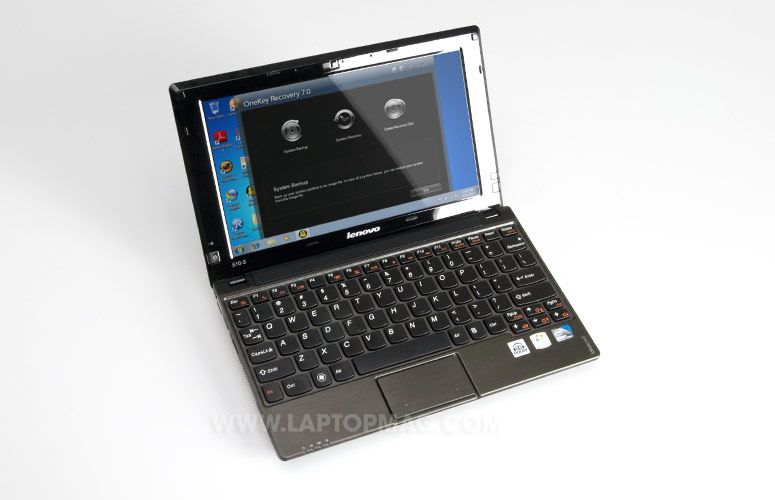 Most of the attention on Lenovo's new Pine Trail line-up has concentrated on the 10-inch S10-3t convertible netbook. However, Lenovo's S10-3 is its more traditional update to the S10-2 netbook. The S10-3 is pretty average in terms of specs and has a 10.1-inch (1024 x 600) display. It is powered by a 1.66GHz N450 Atom processor, 1GB RAM, 160GB HDD and comes with Windows 7 Starter.
Laptop Mag has put the Ideapad S10-3 through its paces. They liked its keyboard a lot, calling it the "best keyboard on any netbook" and also were fond of its instant-on operating system. On the negative side, the found the touchpad to be "finicky" with its integrated buttons, whilst battery life was shorted than the competition, although they still managed just shy of 7 hours. You can read the full review here.
February 16, 2010 at 3:39 pm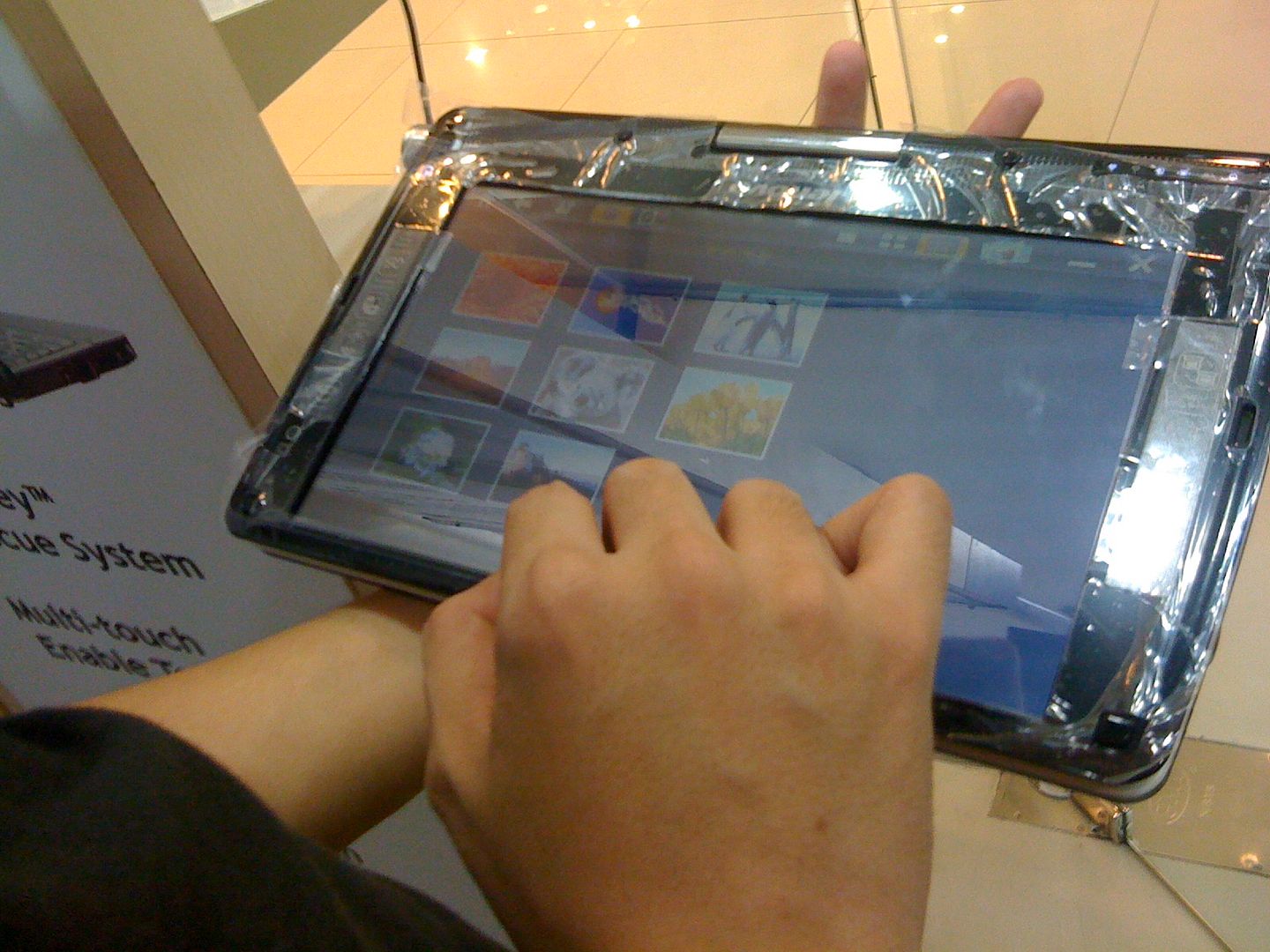 The 10-inch Lenovo Ideapad S10-3t convertible netbook is starting filter through into consumer's hands. Early impressions cite good build quality, a strong swivel, a comfortable keyboard and nice aesthetics overall. Some of the negative points include touchscreen lag when navigating Windows 7, an 8-cell battery that juts out of the back and a small palm rest area.
Upgrading components should be easy as the bottom panel can be removed by taking out just a few screws. Once opened, you have access to the hard-disk drive, two RAM module slots, a SIM card slot as well as a free mini PCI-E slot. Battery life is also reasonable, with 7 hours of usage in the 'Balanced' mode including Wi-Fi and Bluetooth turned on. All in all sounds like a good model, although I'm still not too keen on that large protruding battery.
Via EeePC.net and HGGadgets (via Netbooked).
February 13, 2010 at 7:06 pm
The Lenovo Ideapad S10-3t is the company's flagship convertible netbook. It is armed with a 10-1-inch multitouch capacitive display, either a N450 or N470 Atom processor, up to 2GB RAM and a 320GB HDD. Whilst we've heard little information since its release, the guys over at NetbookNews.de have shared some unboxing pics that gives us a closer look at the device.
The first thing you notice is the very large battery protruding from the back. It's not attractive but if it manages to deliver decent endurance then I'm sure people will put up with it. The touchpad also includes integrated mouse buttons, something I'm not too fond of, but I imagine this was done to keep the size manageable. Check out a few pictures for yourself after the break.
Update: We have also attached a video unboxing from NetbookNews after the jump. Read more
February 12, 2010 at 2:32 pm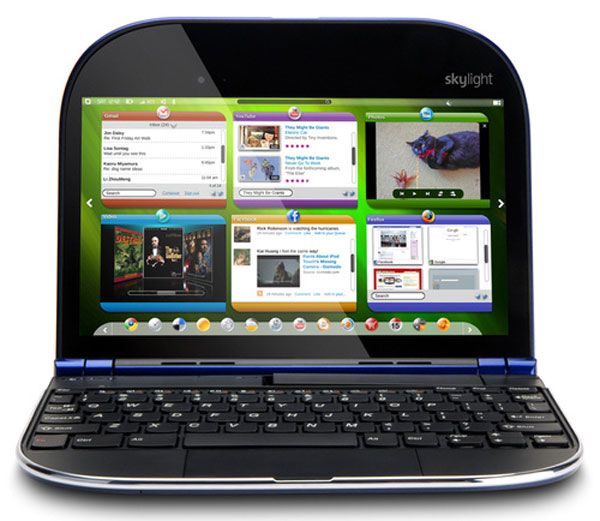 The 'smartbook' name dispute continues with the news that a Germany court has ordered Lenovo to stop using the 'smartbook' term to describe devices such as the Lenovo Skylight in Germany. Smartbook AG claims that it owns the trademark and says that Lenovo could be liable to a €250,000 penalty every time the term is used.
"Without approval by Smartbook AG, Lenovo must refrain from using the character sequence 'Smartbook' in all writing systems in association with mobile computers — such as laptops (notebooks) — as part of commercial correspondence in the Federal Republic of Germany," Smartbook AG said in a statement. Read more
January 29, 2010 at 8:41 pm
As a seasoned Thinkpad user, I have to admit in being slightly horrified that Lenovo adopted a new chiclet (or isolation) style keyboard for its new 11.6-inch Thinkpad X100e and Edge 13". The keyboard is one area in which Thinkpads have excelled and I can't help but wonder whether the move to an isolation keyboard was more out of fashion than design.
However, Lenovo has outlined on its official blog the ways in which its chiclet keyboard differs from its competitors. The shape of the keys is a big difference, the top of the keys being concave in shape allowing your fingertips to hug the keys with ease. The keyboard has also been specially tuned with the same pantograph design as the original Thinkpads. Read more
January 19, 2010 at 12:50 pm
The Lenovo Thinkpad X100e has seen its first review courtesy of Peter at Netbooked. He praised the typical Thinkpad industrial looks and ergonomics and went as far to say that the chiclet keyboard is the best used on an 11.6-inch device. Add the fact that it includes a matte display and trackpoint navigation and the X100e doesn't let the Thinkpad brand name down.
Peter was less enamored with choice of 1.6Ghz AMD Athlon Neo processor that was sluggish in use and barely more powerful than your average netbook. However, the X100e is good enough for HD video playback thanks to its ATI Radeon HD 3200 graphics, although you don't get a HDMI-out included. Read more
January 18, 2010 at 8:13 pm
Intel hasn't officially announced any details regarding its 1.83GHz N470 Pineview Atom processor, however at least one netbook is now on sale sporting the new CPU. The Lenovo Ideapad S10-3t convertible tablet is on sale in the US (with N470 Atom) for $649 and is shipping in 9 business days. It comes with a 10-inch multitouch display.
This puts it at $100 more than the N450 Atom-based S10-3t. However the more expensive SKU does get you Windows 7 Home Premium, 2GB RAM and a 250GB HDD as standard. The cheaper version comes with W7 Starter, 1GB RAM and a 160GB HDD. This could mean other netbooks sporting the faster Pineview processor are likely to be available soon.
Via Netbooked.
January 15, 2010 at 2:33 pm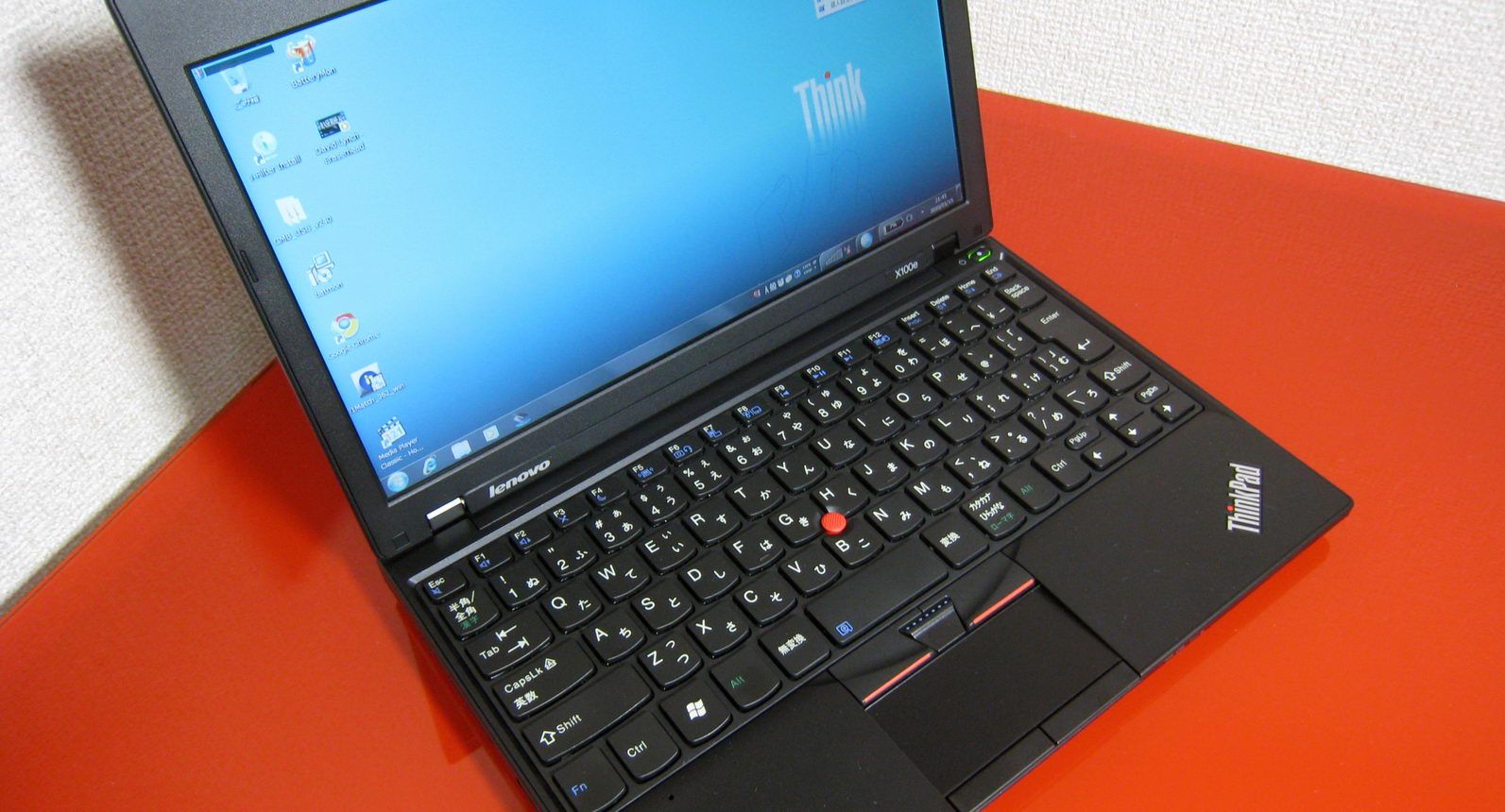 The 11.6-inch Lenovo ThinkPad X100e is the closest thing you'll get to a Thinkpad netbook. Netbooked has posted an unboxing and some initial first impressions. The keyboard seems to exhibit some flex if you press down hard enough and the trackpad and mouse buttons are soft and quiet to the touch. The 11.6-inch (1366 x 768) matte display is also a big plus.
The Thinkpad X100e being tested comes with a 1.6GHz single-core AMD Athlon Neo MV-40 processor. Dual-core models will be available at a later date. It also comes with 1GB RAM, 250GB HDD, ATI HD 3200 graphics, Wi-Fi (b/g/n) and Windows 7 Home Premium.
Further impressions are expected in the next few days, including some battery life results. Until then, check out the unboxing video after the break. The Lenovo Thinkpad X100E is available right now with prices starting at $449. Read more
January 6, 2010 at 8:54 pm
The Lenovo Skylight is one of the first smartbooks from one of the big notebook manufacturers to be announced. As a flag-bearer for the smartbook category it has a lot of pressure on it, but according to the first impressions coming out of CES, it looks like it's a mighty fine device. The Skylight runs the 1GHz Snapdragon processor and has a 10.1-inch HD display (click here for the rest of the specs).
Judging by the videos and write-ups I've seen, the Skylight looks like a very sexy piece of kit. It's one of the thinnest 10-inch devices I've seen and the display, keyboard and large touchpad all look of the highest quality. I especially like the slot just above the keyboard where you can store a USB flash drive.
One of the biggest negatives is nothing to do with the hardware itself, but that $499 price point. This will obviously be lower when subsidised through AT&T, but some people are miffed given the promise of $200 smartbooks. Click through for a video hands-on from Engadget, Laptop Mag and JKKMobile.
Update: We've also included videos from Liliputing (run through of the custom UI) and NetbookNews. Read more
January 6, 2010 at 7:59 pm
Lenovo's premium offering in the 10-inch netbook space, the Ideapad S10-3t has been given the hands-on treatment by a number of publications. As a quick reminder, the S10-3t sports a 10-inch multitouch capacitive display. It comes in a convertible tablet form-factor that means it is likely to go head-to head with the Gigabyte T1028 and upcoming Asus Eee PC T101MT.
The $499 convertible netbook has a responsive touchscreen and the screen will adjust whilst flipping around thanks to an inclusion of an accelerometer. It's thicker and heavier than the Ideapad S10-3, but that's to be expected given the hinge mechanism and thick display. Check out some video hands-on impressions of the device from Engadget, Liliputing , JKKMobile and GottaBeMobile below. Read more
January 6, 2010 at 7:35 pm
One of the more exciting ultraportables to be announced so far at CES is the 11.6-inch Ideapad U1 Hybrid that can be used as CULV notebook or tablet depending on preference. It was officially announced yesterday, so check out our previous post for all the details.
However, a number of publications have since gone hands-on with the device and posted their impressions. After the break, you'll find six videos of the U1 Hybrid. It's interesting to see that overall impressions were extremely positive, even more impressive given that this was only a pre-production model as the U1 isn't set to launch until June.
Below you will find videos from Engadget, Liliputing, JKKMobile, NetbookNews, Laptop Mag and Slashgear. Gizmodo's write-up is also worth a read if you're fishing for information. Read more
January 5, 2010 at 9:17 am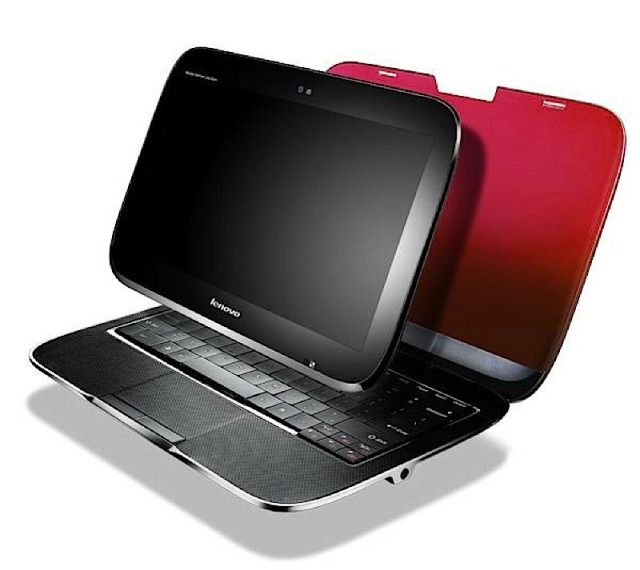 Lenovo has announced an interesting new form-factor that bears a similarity to Always Innovating's TouchBook. The Ideapad U1 Hybrid is effectively an 11.6-inch (1366 x 768) multi-touch tablet device that docks into a traditional laptop design. When paired the U1 runs off the Intel CULV processor and when in tablet mode, it is powered by a Qualcomm Snapdragon chipset.
The U1 Hybrid comes with 4GB RAM (512MB in tablet mode) and can support a 128GB SSD (16GB is used for the tablet). Other features include two USB ports, eSATA, VGA, HDMI, 4-in-1 card reader, and a 1.3MP webcam. The operating system is catered for by Windows 7 when using as a laptop and Lenovo's custom Linux OS in tablet mode (probably the same that will be used in the Lenovo Skylight smartbook). Read more
January 3, 2010 at 4:48 pm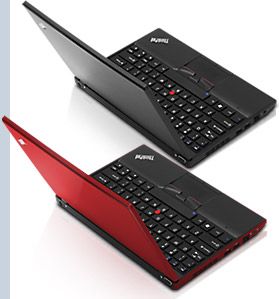 Lenovo has outed the 11.6-inch Thinkpad X100e ultra-thin on its own website, ahead of CES next week. There are few surprises given the detailed leaks that we've seen to date. The X100e is a landmark device for us, as it's the first netbook to sport a trackpoint! As a Thinkpad user myself I much prefer navigating with the trackpoint rather than the touchpad.
Thinkpad's are known for their great keyboards and the X100e looks like it won't disappoint in this regard. It will come with an ISO full-sized, spill-resistant chiclet keyboard. Personally I would have preferred their traditional keyboard over a chiclet one, but I'll give them the benefit of the doubt until I see one in person. As well as a trackpoint, the X100e is equipped with a multi-touch touchpad that lets you zoom, scroll and rotate using two-finger gestures. Read more
January 3, 2010 at 1:33 pm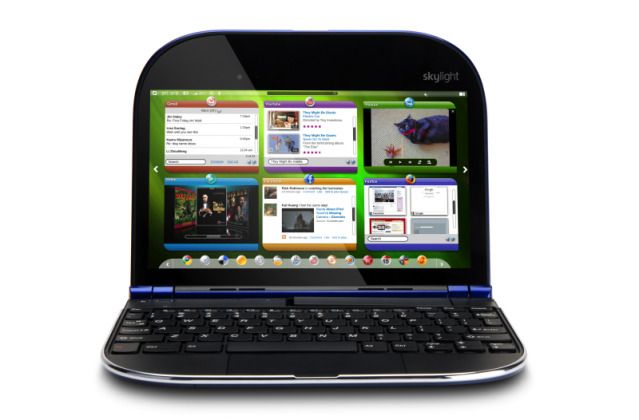 Lenovo is set to announce the Skylight smartbook at CES next week. The tipster who gave us a heads-up on the Ideapad S10-3t has given us the first details of the new smartbook.
The Lenovo Skylight is the company's first smartbook, powered by the ARM-based Qualcomm Snapdragon chipset. It will launch in the US in April, where one will be able to purchase the Skylight on a standalone basis through Lenovo.com for $499 or on a two-year AT&T 3G data contract. The Skylight will then be available in Europe and China later in 2010. Read more