February 23, 2010 at 8:42 am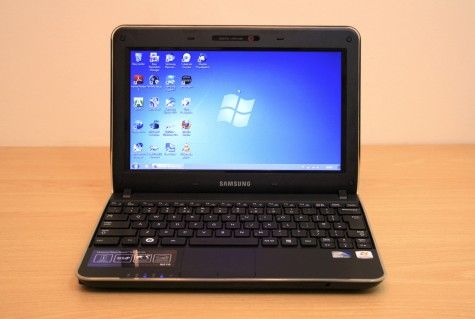 The Samsung N210 netbook has seen its first review courtesy of Matt from NetbookReviews.net. The netbook is one of four Pine Trail netbooks from Samsung. Whilst the specs don't stand out (N450 Atom CPU, 1GB RAM, 250GB HDD and Windows 7 Starter), you do get Samsung's fabled build quality, comfortable chiclet keyboard and an 11-hour battery life.
We struggled to tell how the N210 differed from the N220 at first, but we now we know the N220 has a two-tone lid (red/black and green/black) as well as an integrated subwoofer, which accounts for the small price premium. Matt liked the non-glossy display and large multitouch trackpad. He didn't formally test the 6-cell 5900 mAh battery but found that the quoted 11 hour runtime was probably a "fair estimation." Click here for the full review.
February 22, 2010 at 2:53 pm
One of Samsung's four 10-inch Pine Trail netbooks, the NB30 is now shipping in the UK. A number of retailers have the netbook in stock and there appears to be two SKUs. The first comes with Windows XP and a 160GB HDD, whilst the more expensive version has Windows 7 Starter and a 250GB HDD.
MicroWarehouse is listing the XP model for £247.56 and the Windows 7 Starter model for £296.95. Misco also has the W7S model but for a more expensive £317.24. The rugged Samsung NB30 has typical Pine Trail specs, armed with a 1.66GHz N450 Atom, 1GB RAM and an 11-hour battery life. However, it also comes with water tight seals, a HDD freefall sensor and a scratch resistant shell.
Via Sammy Netbook.
February 15, 2010 at 7:54 am
Samsung has demoed the first Long Term Evolution (LTE) netbook at the Mobile World Congress show in Barcelona. LTE is the next-generation mobile network that promises to deliver higher speeds and lower latency to users. It has used its Samsung N150 netbook to demonstrate LTE capabilities with the embedded Kalmia chipset.
The specs of the Samsung N150 remain the same apart from the inclusion of the LTE-enabling Kalmia chipset. Samsung says that rollout of LTE enabled netbooks will depend on demand. The initial deployment of LTE began in 2009, but trials have continued into 2010.
Via Engadget.
February 14, 2010 at 4:59 pm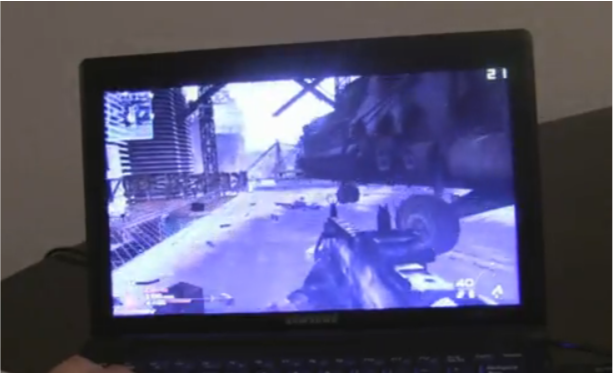 Netbooks aren't meant for gaming, or so the saying goes. Nvidia has other ideas with its ION chipset that means you should be able to play even recent games as long as you don't mind sacrificing settings and resolution. To give you an idea of how well an ION netbook can play games, we have a quick video demo of one of the current best-sellers, Call of Duty: Modern Warfare 2 playing on the 11.6-inch Samsung N510.
It is being played at a resolution of 800 x 600 with the lowest settings. We managed to score between 20 to 30fps on average with the occasional drop below that. I've tried it quite a few times and it is actually reasonably playable. Obviously it's not as smooth as my quad-core PC, but for those times when my desktop isn't around, it gives you a quick gaming fix. Check out the video of my demo playing the game (badly) below as well as a couple of extra videos looking at HD YouTube Flash and 1080p video content. We have also updated our Samsung N510 review with these videos. Read more
February 12, 2010 at 3:24 pm
Samsung intends to launch a netbook (or smartbook) using the new Chrome operating system. Phil Newton, head of Samsung IT Australia, said that the Chrome OS netbook will sport a 10.1-inch display and be similar in form-factor to the new Pine Trail Samsung N210 netbook.
"We will be expanding our range shortly and we will have a Chrome-based notebook," said Newton. It is rumoured to be powered by the new 1.5GHz Qualcomm Snapdragon chipset. What is known is that it will come with 2GB of RAM, a 64GB SDD, embedded 3G and a 12-hour battery life according to Newton. Don't expect to see this until the second half of the year.
Via Channel News [via NetbookNews.de].
February 11, 2010 at 5:54 pm
The Samsung NB30 netbook is certainly unique amongst the company's four Pine Trail netbooks. It has a rubberised lid and deck and water-tight seal to prevent liquid damage. It also has a HDD freefall protection sensor, matte display and 11-hour battery life.
NetbookNews has unboxed the NB30, where it was felt to be similar to the Samsung N150 in the looks department. Check out the video after the jump. Read more
February 11, 2010 at 9:40 am
The 10-inch Samsung N220 is the company's premium Pine Trail netbook mainly as a result of its 11-hour quoted battery life. The base specs aren't too different from most other Pine Trail netbooks and includes a 1.66GHz N450 Atom processor, 1GB RAM, 250GB HDD and Windows 7 Starter. However, the N220 does come with a chiclet keyboard and two-tone colour design.
Riccardo from NetbookNews.it has posted his review of the Samsung N220. He was impressed with the 10-inch matte display and felt the keyboard was comfortable (good to hear after the apparent disappointment of the Samsung N150's keyboard). Battery life was also good for 6-7 hours of real life usage and build quality was above average. At 100 percent CPU load and display brightness, the 6-cell 4400mAh battery lasted for 5 hours and 27 minutes. Read more
February 10, 2010 at 6:04 pm
The Samsung N150 netbook is pretty much one of the standard Pine Trail netbooks. It comes with a 1.66GHz N450 Atom processor, 1GB RAM, 250GB HDD and Windows 7 Starter. The N150 netbook was reviewed recently and whilst the quoted 8.5-hour battery life was lauded, the keyboard didn't live up to its predecessors.
Roland from NetbookNews has unboxed one of these netbooks. Whilst the glossy lid is a fingerprint magnet, it's nice to see it sport a matte display and palm rest. It comes with a 4400mAh battery and a flat-key keyboard. The touchpad looks a similar size to previous Samsung netbooks along with a single mouse rocker bar underneath. You can check out the unboxing after the jump. Read more
February 8, 2010 at 10:09 am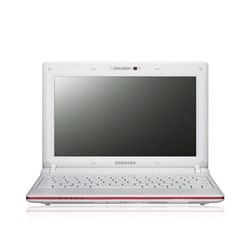 Samsung has released four new Intel Pine Trail netbooks and amongst them is the 10.1-inch Samsung N150, powered by a 1.66GHz N450 Atom processor, boasting an 8.5-hour battery life. Cnet recently reviewed the Samsung N150 netbook and whilst they lauded its battery life, the keyboard fell short, a disappointment considering Samsung's pedigree in this area.
The chassis comes with a glossy black lid (I really wish Samsung would go back to its matte lid on the Samsung N120) that is a bit of a fingerprint magnet. Samsung's netbook keyboards have stood out in the past, however Cnet found the one in the N150 disappointing. This was due to close proximity of keys that caused errors aplenty. However, the touchpad made up for this with accurate tracking and mutt-touch gestures out of the box. Read more
January 31, 2010 at 8:46 pm
We have covered Samsung's X120 CULV-based ultra-thin before, including a review roundup back in early November. However, what we never saw up until now was the obligatory unboxing. Well here it is, courtesy of Roland from NetbookNews.
It looks like a reasonably attractive device although I don't really understand why Samsung opted for mouse buttons either side of the touchpad rather than underneath it. Check out the video yourself after the jump.
Roland also unboxed the Acer Aspire 1810TZ and we've attached that video below too. Read more
January 31, 2010 at 8:26 pm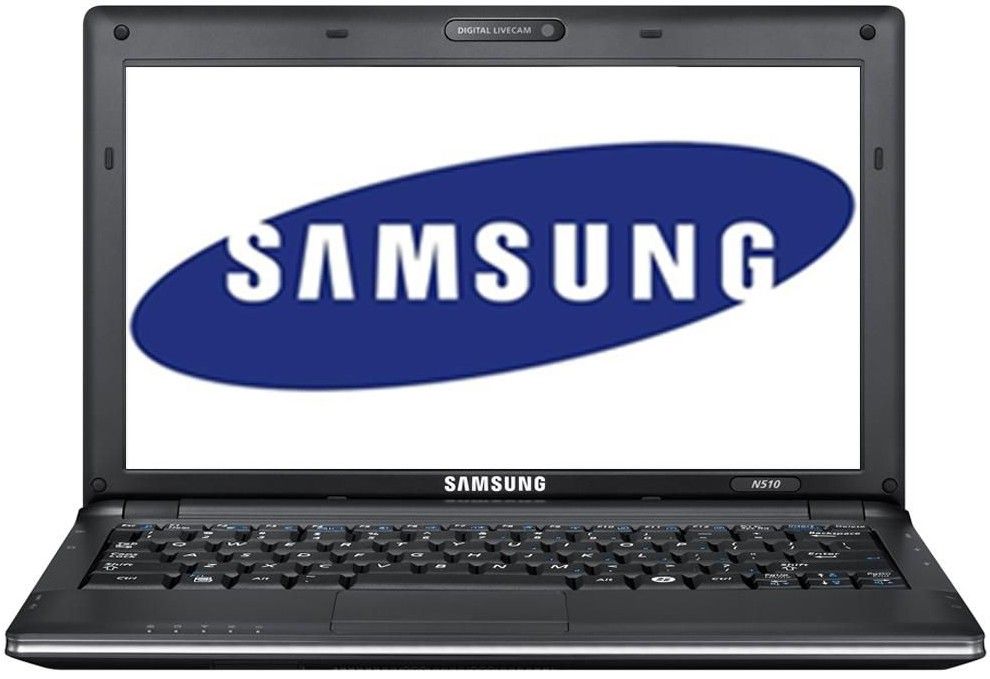 The Samsung N510 is the company's first 11.6-inch netbook and also the first to come with the Nvidia ION chipset. We were quite impressed with the device when we reviewed it at the end of last month, with the main negative factor being the high price. However, it seems like there is a design issue affecting a number of people that we didn't encounter whilst testing it.
The hinge that holds the display in place has broken for a number of people. It clicks out of place when the display moves, the most likely cause is a broken clip inside the hinge. SammyNetbook member tintii first reported this problem back in November, but since then there are a number of others that have had the same issue. Read more
January 26, 2010 at 7:58 pm
The premium Samsung 10-inch Pine Trail netbook, the N220 has been unboxed by nDevil. It comes with a chiclet keyboard and matte display. The particular version unboxed has a 6-cell 4400 mAh battery, although the higher capacity 5600mAh battery will appear in other regions. Check out the unboxing after the jump.
Update: Also check out a quick disassembly video below, showing access to the hard drive, single RAM slot and Mini PCI-E slot. Read more
January 16, 2010 at 11:57 am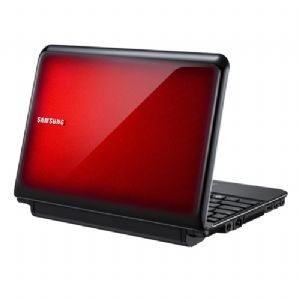 Samsung's N210 and N220 Pine Trail netbooks are now available in the UK via a number of different retailers. Amazon UK
doesn't have them in stock but has listed them as being "usually dispatched within 1 to 3 months". However, a number of other e-tailers have them listed in stock including CCL Computers and Laptops Direct. CCL has the cheapest prices with the N210 listed for £307.63 and N220 for £318.10.
The 10.1-inch (1024 x 600) Pine Trail netbooks will have an 11-hour battery life and come with the N450 Atom CPU, 1GB RAM, 250GB HDD and Windows 7 Starter. Other features include chiclet keyboard, Wi-Fi (b/g/n) and webcam. Read more
January 9, 2010 at 9:13 pm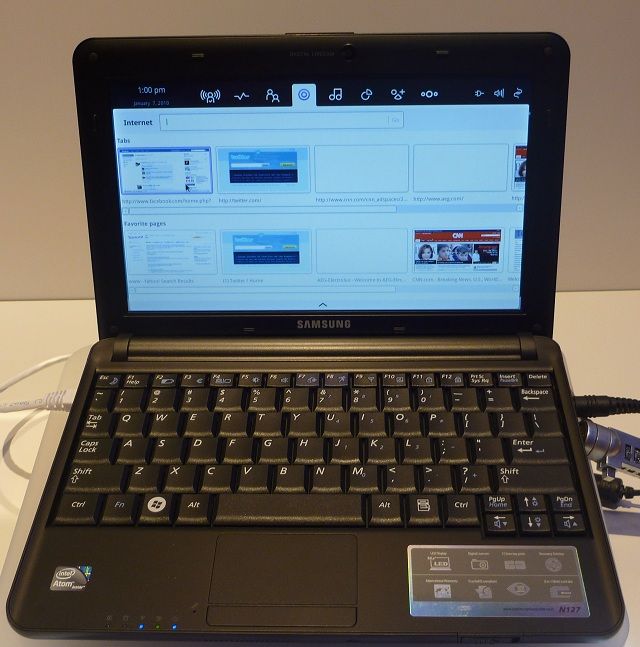 Samsung is prepping a 10.1-inch netbook with the Moblin operating system during Q1 2010. The Samsung N127 will first launch in India and Russia at an unknown price point. If the launch goes well, either this model or another Samsung Moblin netbook will launch in Q2 2010.
The Samsung N127 is powered by an Intel Atom Z-series processor, more than enough grunt to run Moblin adequately. Ars Technica got some hands-on time with the Samsung N127 and found that Moblin ran very snappily. As Moblin has been designed for small screens, the large icons and bright colours help with the user experience. Read more
January 9, 2010 at 6:00 pm
Samsung released four new Intel Pine Trail netbooks at CES and it's the NB30 that has been designed to take a knock or two. Apart from its 11-hour battery life, it comes with a water-tight seal to prevent liquid damage and it also has a HDD freefall protection sensor.
It's not only the internals that are designed with durability in mind, the NB30 also has a rubberised lid and deck. Apart from this, you'll get a 1.66GHz N450 Atom, 1GB RAM and 160GB HDD powering the 10.1-inch (1024 x 600) matte display. Check out some video impressions from Laptop Mag after the break. Read more