September 7, 2009 at 11:29 am
Sony's super thin Vaio X 11.1-inch device has certainly caused quite a stir. Whilst no specifications have been released, it's form-factor, consisting of carbon fibre shell measuring just 14mm and weighing less than 700g, makes it one of the sexiest we've laid eyes on.
A few videos have appeared over the last few days. The first is a promo video for the Vaio X and it does its job very well, making me want to stick on my early Christmas list right now, despite not knowing the price (ignorance is bliss!)
Also, Sascha from NetbookNews managed to get hold of two models, one with a glossy lid and the other with a matte exterior. He gives a great overview of the device including a tour of the ports and keyboard/touchpad. The last video shows some of the quality assurance testing the Vaio X goes through that's also worth a watch. Check out all three videos after the jump. Read more
September 2, 2009 at 6:21 pm
Sony has announced a new Vaio X ultra-portable device. It certainly looks like an aspirational device, weighing just 700g (1.5lbs) and measuring 13mm in thickness. It has a chiclet keyboard and whilst specifications are thin on the ground, we know that it will be powered by an Intel Atom processor.
The lightweight chassis is down to the carbon fibre shell and Sony claim that the battery "will set the new standard for stamina." It will also have built-in 3G support. The official specifications will be announced in October and it will hit retail a week after the Windows 7 launch. It won't come cheap though, according to a Sony rep this will cost "below $2,000".
Update: Check out hands-on video from NetbookNews after the jump. Read more
August 11, 2009 at 10:48 pm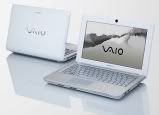 The Sony Vaio W netbook is now in stock and available to order in the UK. Comet has managed to snag the first stock in the country and currently has the white version (VPCW11S1E/W) for sale for £399.99. This puts it £30 cheaper than the current Amazon.co.uk pre-order price. Other colours are expected shortly.
The Sony Vaio W is the first proper netbook from the company and comes with a 1366 x 768 resolution 10-inch display, chiclet keyboard and is powered by a 1.66GHz N280 Atom CPU. It ships with a 3-cell battery as standard which should last for 2.5 hours according to the company.
Thanks John!
August 6, 2009 at 12:43 pm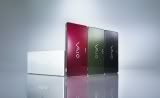 A new version of Sony's Vaio P ultraportable has passed through the US Federal Communications Commission (FCC). Details are scant on the new model, although what we do know is that it will go by the model number 'PCG-1R2L'. We also know that it will have Wi-Fi (Draft-N) and Bluetooth.
The confidentiality agreement expires in October, highlighting a possible release in the fourth quarter. We recently heard of a 'Mark II' release that is on the horizon, it's unknown whether this is one and the same device. If there's been no news up until that point, all the detailed specifications should be out of the bag by then. Check out a screengrab of the evidence after the break. Read more
July 28, 2009 at 12:00 pm
The Sony Vaio W netbook is due to launch in the middle of next month, however Computer Shopper already has a review up of the device. We didn't really learn anything that we didn't already suspect. It wins marks for its interior design, high-resolution (1366 x 768) display and touchpad. However, it was let down by a poorly performing 3-cell battery, small keyboard and only two USB ports.
Whilst the model does come with a 6-cell battery option, the upgrade is prohibitively expensive. They did reiterate though that if you're not too concerned regarding battery life, then the high-resolution screen really is excellent. They even went as far as saying that once you've used a screen like this, there's no going back, mainly due to a lack of scrolling issues that you normally find on a 1024 x 600 netbook display. Click through for the main review points. Read more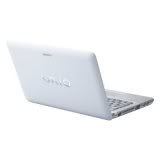 The recently announced Sony Vaio W netbook is now available to pre-order on both the Amazon UK and Amazon.com sites. Amazon UK has all three colours up for pre-order (white
, brown
and pink
) for £430. No estimated release date is given, although Sony already mentioned that it expects the Vaio W (W11S1E) to hit UK retail in the middle of August.
The Vaio W (W111XX) is also up for pre-order in the US through Amazon.com for $499.99. Only the brown
and pink
models seem to be up for pre-order. There's no release date here either, but is expected to arrive next month too.
The Sony Vaio W is the first proper netbook from the company and comes with a 1366 x 768 resolution 10-inch display, chiclet keyboard and is powered by a 1.66GHz N280 Atom CPU. It ships with a 3-cell battery as standard which should last for 2.5 hours according to the company.
Via NetbookReviews.Net.
Thanks Matt!
Sony is planning to launch a 'Mark II' version of the Vaio P ultraportable this October or November according to TechRadar. This is on the back of reasonable sales of the current Vaio P line-up, despite its premium price tag and slow boot times.
Details on the new Vaio P 'not-a-netbook' are scarce right now, although we do know that boot times should be significantly improved. The Mark II is likely to run Windows 7, rather than Vista, which should improve responsiveness. We may even see it sport the new Pineview Atom processor that is due in the fourth quarter this year. We'll bring you more details as we get them.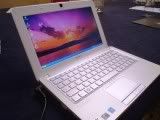 Sony's first entry to the netbook market, the Vaio Mini W-series, was announced yesterday. Whilst we found out how much this netbook will cost in the US and mainland Europe, a UK price was conspicuously absent. We now know that the Vaio W will cost £399 including VAT, when it's released in mid-August.
A number of publications went hands-on with the Vaio W netbook today and came back with mixed reactions. PC Pro thought its biggest selling point was the high-resolution (1366 x 768) screen. The screen was bright and text was sharp, although they did feel the 10.1-inch screen was a bit too cramped. The chassis is made of plastic, although with a textured finish. Whilst the chiclet (isolation) keyboard looks great in the pictures, they said that the Samsung N110 keyboard was more usable.
What Laptop also feels that the HD screen is its standout feature. They found the colour and contrast to be excellent. The touchpad is large and has responsive mouse buttons. TechRadar liked the 86 percent keyboard although they were concerned on slightly small keys. They also loved the screen, using adjectives such as "stunning" and "vibrant" and calling it "one of the best netbook screens we've seen to date".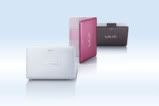 Sony has finally released its first 'proper' netbook by announcing the Vaio Mini W-series. Whilst Sony has always claimed that the Vaio P was not a netbook, there's not a chance they'll claim the same with the Vaio W, which fits the typical netbook mould.
The Sony Vaio W has a 10.1-inch high resolution (1366 x 768) LED backlit screen as standard. This is powered by a 1.66GHz N280 Atom CPU and 945GSE chipset. It comes with Windows XP, 1GB RAM and a 160GB (SATA) HDD. Other featured include Wi-Fi (including Draft-N), Bluetooth, webcam, microphone, two USB ports and MemoryStick / SD card readers. The three-cell battery should last around 160 minutes. There will be an optional 6-cell battery. Read more
Whilst we might be in the midst of a global recession, nobody seems to have told Sony. It has launched a new line called the "Signature Collection" aimed at the fashionista with deep pockets. This line-up includes a number of laptops in new colours including one using fake crocodile skin.
Among this collection includes a new limited edition 'glossy black' Vaio P (P699E/Q). This particular version includes a 1.86GHz Atom CPU and a whopping 256GB solid-disk drive. As you can imagine this tech doesn't come cheap, with Sony's asking price at $1999.99. It's only limited to 1,000 units if that makes you feel a bit better about how exclusive this is. Somehow I can't convince myself that these 1000 units will shift that fast, but I've been surprised before!
Via Engadget.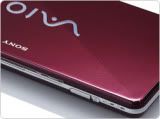 Sony Vaio P's "not-a-netbook" comes in so many different configurations that it's hard to keep track. With different regions being limited to certain specs it makes it even more head-spinning. Engadget is reporting that US consumers can now get hold of a Vaio P (VGN-P698E) with the faster 1.6GHz Z530 processor. This should be a nice little speed upgrade considering that the only version sold in the US previously came with the 1.33GHz Z520 processor. However, this model still lags behind Japan's Vaio P flagship which comes with a 2.0GHZ Z550 Atom CPU and 256GB SSD.
However, whilst Japanese Vaio P owners can now get Windows XP, this version is still stick with Vista Home, which is likely to mean it still feels a bit sluggish. Sony has sweetened the deal by adding a 128GB SSD as well as GPS and a Verizon WWAN module. It's certainly not cheap though at $1,500. It's available for pre-order now, and will begin shipping around June 26th.
It looks like Sony has finally cottoned onto the fact that Vista just doesn't offer the same kind of performance on an ultraportable device compared to XP. The new Vaio VGN-P50 will be sold with Windows XP SP3 and will come with a 1.33GHz Z520 Atom CPU as standard. Expect to see the same 8 inch (1600×768) screen, 1GB of RAM and an 80GB HDD. Wi-Fi 802.11B/G/N, Bluetooth 2.1 are all supported, as well as DoCoMo's WAN network.
Sony also has a number of hardware options for this SKU including the latest 2.0GHz Z550 Atom CPU as well as the option of a 256GB SSD. A number of snazzy colours are also being offered including Garnet Red, Crystal White, and Peridot Green, and Pyrite Gold. Some of these colours have a laser pattern etched into the lid. The new Vaio P will be offered in Japan only (for now) from June 6th.
Via Akihabara News.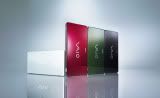 Our friends over at Notebook Italia have spotted some new Sony Vaio P models that could end up replacing the current line up. A refresh of the current Vaio P series has been rumoured for some time. As recently as March there was speculation that the top of the line Vaio P (VGN-P90S), which is only available in Japan, would have its CPU bumped up from the 1.86GHz Z540 Atom CPU to the newly announced 2.0GHz Z550 Atom processor.
The highest spec Vaio P currently availability in Europe is the Vaio P19VN/Q, which has a 1.6GHz Z530 Atom CPU. Notebook Italia has spotted a retail product listing that suggests that the replacement for this model, the Sony Vaio VGN-P29VN/Q, will sport an as-yet-unannounced Z630 Atom CPU. This new model will have a 128GB SSD drive, 2GB of RAM, the new 'Poulsbo' US15W chipset and Intel GMA 500 graphics. Read more
March 8, 2009 at 12:26 pm
Sony's (don't call it a netbook) Vaio P comes in a number of different CPU and HDD configurations. CPU options for the 'P' series range from the 1.33GHz Intel Atom Z520 to the 1.86GHz Z540, whilst storage options include a 60GB hard-drive or 64GB/128GB SSD (solid-state drive). Pocketables has arduously collected all of the CrystalMark benchmark data across all of the possible permutations and presented a full table of the results. Interestingly, the biggest difference in the results does not come from CPU speed but from the type of storage option chosen (HDD v SDD). Faster CPUs give higher ALU/FLU numbers but judging from the results this is not as significant as the difference between HDD vs SDD.