Intel has officially announced its ultrathin processor line-up that consists of Core i3, i5 and i7 processors. The new ultra-low voltage (ULV) processors all use 32nm Nehalem processes that ultimately will lead to performance gains (up to 32 percent) and higher power efficiency (15 percent less battery consumption).
There will also be support for Hyper Threading and Turbo Boost on select processors. The TDP across the range is 17W. The company has over 40 design wins using these new processors that will start to launch from June. Click through for some slides of the new CPUs. Read more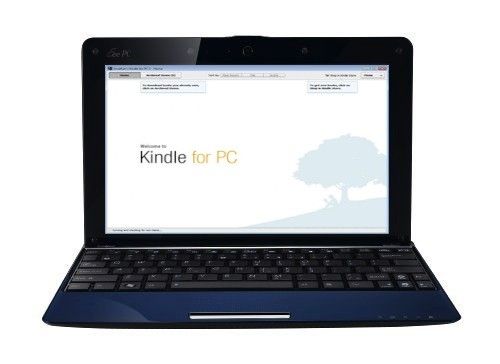 Amazon has teamed up with Asus to pre-install its Kindle for PC application on netbooks/laptops that are sold through Amazon.com. The e-book application will only come preloaded on select devices including the Eee PC 1005PE.
Whilst I agree the idea makes sense, personally I'm not too fond of pre-installed apps when I buy a new netbook / laptop. In fact to keep things fresh, the first thing I usually do is re-install the OS to get rid of the clutter. Also, the thought of actually reading a book on an LCD display for long periods fills me with pain. Now bring this onto a Pixel-Qi equipped device and it becomes a different story altogether.
Via Engadget.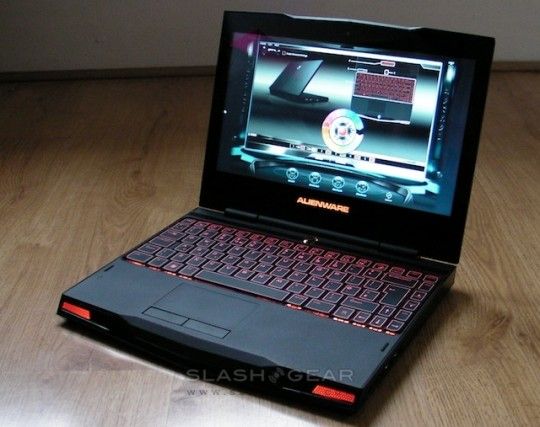 The 11.6-inch Alienware M11x gaming ultraportable behemoth will be getting an update next month that will include the latest Intel Core i3, i5 and i7 processors. Pearce Clune, Head of Dell's Consumer Operations for Middle East, Africa and Turkey, revealed so in a video interview with Shuffle Magazine.
This will be welcome by many, however personally I hope the M11x also gets Nvidia Optimus technology at the same time. The inclusion of the intelligent GPU switching tech should mean a longer run time. We'll keep you posted on developments, but in the mean time check out the video interview after the jump (the reveal is at 2:20). Read more
The ExoPC Slate should be making an appearance at Computex Taipei in the next couple of weeks, however Blogue de Geek managed to get some hands-on time with a prototype. Overall impressions were positive with a quick boot-up and smooth video playback thanks to the Broadcom chip.
The 8.9-inch (1024 x 600) tablet features a 1.6GHz N270 Atom processor, 2GB RAM and Windows 7. It is expected to launch in early September with four configuration options (32GB WiFi, 32GB WiFi + 3G / GPS, 64GB WiFi and 64GB WiFi + 3G / GPS). Check out the video after the break. Read more
Acer has revealed a new 10.1-inch netbook called the Aspire One 360. It appears to be the Intel variant of the Aspire One 521. The name purposely hints at a 360 degree design, although I haven't noticed any changes to the typical netbook design.
Specifications for the AAO 360 haven't been revealed although we know it will come in four colours (Onyx Black, Think Pink, Moon Shadow and Cool Purple). There doesn't appear to be any access panels and the battery panel is flush. Check out a promo video of the Aspire One 360 after the jump. Read more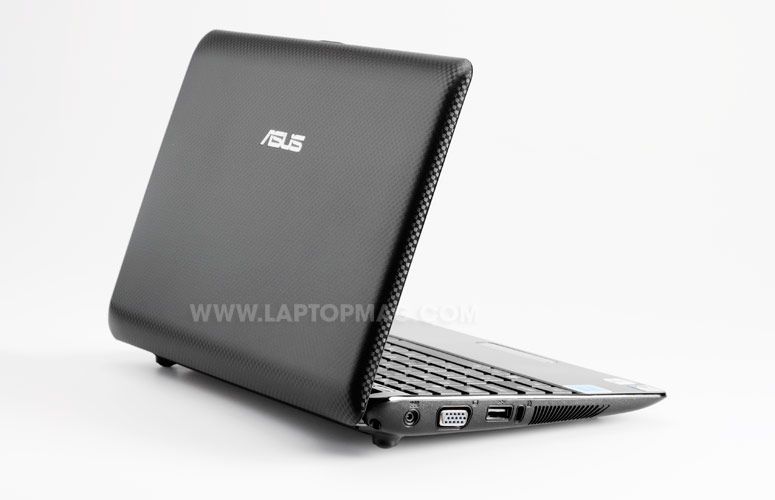 The Asus Eee PC 1005PR is like the 1005PE in most respects, however it differs by offering a high-resolution (1366 x 768) display and Broadcom Crystal HD media accelerator card. It is powered by a 1.66GHz N450 Atom processor and comes with 1GB RAM, 250GB HDD, Windows 7 Starter, Bluetooth 2.1, Wi-Fi (b/g/n), 0.3MP webcam and three USB ports.
LaptopMag has been putting 1005PR through its paces and found that the Broadcom chip wasn't as convincing with HD video content as Nvidia ION is. With no real benefit from HD web video, it falls short of Nvidia's dedicated graphics. Given some of the issues that many users are facing with the Broadcom chip (see Amazon comments here
) it may be best to steer clear until resolved. Read more
The 10.1-inch Snapdragon-powered Compaq Airlife 100 smartbook is one of the first on the market. It comes with a resistive touchscreen display, the Android operating system, 512MB RAM and a 16GB flash drive.
Carrypad has just published the first review I've seen of this device. They loved some of the headline features of smartbooks generally including the always on 3G experience and long battery life (18 hours from mixed use). However, internet connectivity was patchy and there is no included Android Market that mars the experience. Software is one of the main negatives with the feeling that Android is too "immature in large-screen" scenarios. Click here for the full review.
When HP recently acquired Palm, there was talk that Palm's webOS would be ported to a number of different devices including tablets and netbooks. However, it appears that at least the latter is not on the agenda for now.
Monty Wong, vice president of HP's personal computing systems group has said that netbooks are too similar to desktop computers for it to provide a good fit with webOS. Wong also confirmed that the HP Slate will land before October, although it's unclear if this is the original tablet featuring Windows 7 or a new version with webOS.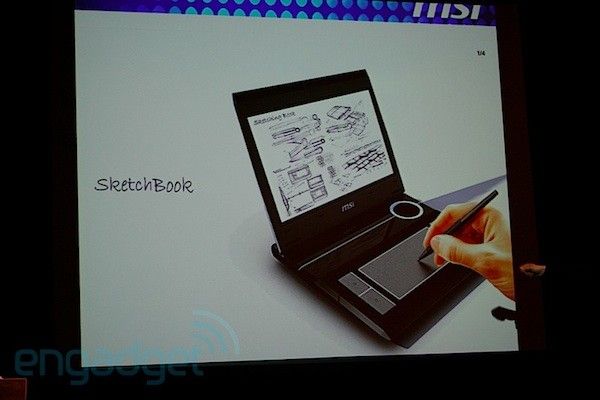 MSI has been showing off a new 'SketchBook' concept ahead of Computex Taipei at an event in Amsterdam. It can be thought of as a convertible netbook but instead of the screen swivelling it is the base that rotates. One side holds the keyboard, whilst the other has a full-sized tablet.
It is unknown whether MSI has plans to put this into production, but it certainly seems intriguing. Personally I'd be worried about damaging the tablet side when using it as a keyboard. We'll hopefully hear more at Computex.
Via Engadget.
MSI is planning on launching an updated version of the stylish Wind U160 that will be armed with the DDR3 N455 Atom processor. The Wind U160DX will be the same in all other respects, coming with a 10-inch display and the same chic looks.
Intel has not formally announced its DDR3 1.6GHz N455 and 1.83GHz N475 Atom processors, however we may expect further details at Computex in a couple of weeks time. One of the benefits of the new chip was increased power efficiency. MSI claims that the Wind U160DX should be good for 15 hours of runtime. No word on availability or pricing for now.
Via NewGadgets.de.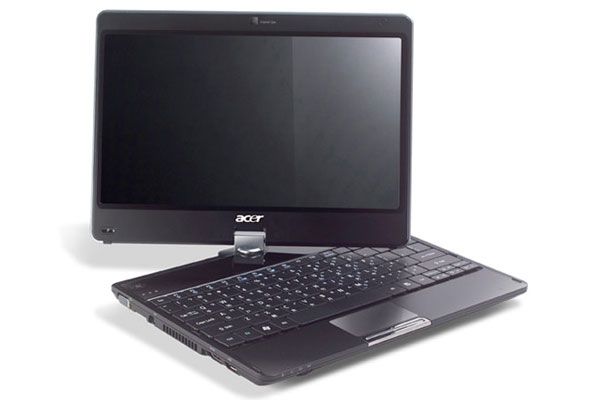 Acer has announced that the 11.6-inch Aspire Timeline 1825PT and 1825PTZ convertible netbooks should now be available in the UK. We've heard plenty about these models already, but we now know that the 1825PTZ will hit UK retail at a £599.99 price point and the 1825PT will cost £699.99.
The AS1825PT offers the SU7300 Core 2 Duo processor, 4GB RAM and 320GB HDD for the £100 extra. This compares to the SU4100 processor, 3GB RAM and 250GB HDD on the AS1825PTZ. Both models come with an 11.6-inch (1366 x 768) capacitive display, Windows 7 Home Premium, HDMI, Wi-Fi (b/g/n), Bluetooth 2.1 and a 5-in-1-card reader.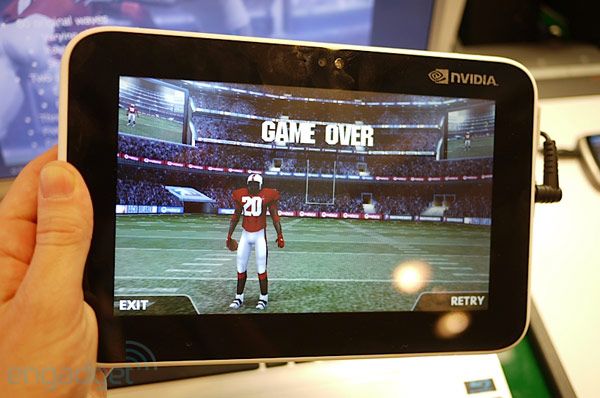 Nvidia has been showing off a Foxconn-manufactured 8.9-inch Tegra 2 tablet prototype running Android 2.1. Nvidia weren't revealing too much about the device but it is believed to have 1GB RAM, two USB ports, a front-facing camera and a 8.9-inch WSVGA screen. This model was just a reference design and a Nvidia spokesperson said that thinner and lighter designs are currently behind closed doors.
The tablet wasn't spotted booting into Android, but a 3D game was being demonstrated, most likely to show off Tegra 2's gaming prowess. A couple of sites including Engadget and NetbookNews managed to go hands-on with the device and we've attached some video hands-on after the break. Read more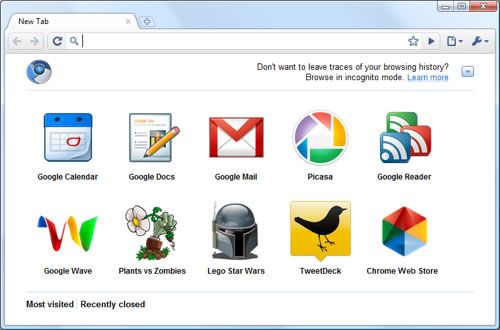 Google announced some exciting new developments during its annual I/O developer conference. This includes a new online application store for the Chrome browser and, eventually, Chrome OS. This new web store will house both free and paid software, much like other app stores out there.
Google will line up its own apps on the platform, as you would expect, including Google Docs, Google Calendar, Google Reader and Google Wave. However, third-party apps will also exist including twitter client Tweetdeck. Installed apps will appear as a tab on the app browser that will have a built-in payment system. The app store is expected to hit the Chrome browser later this year and will be included at the launch of Chrome OS. Read more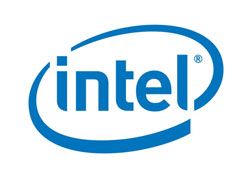 Intel recently provided some OEM guidelines on which type of netbooks would be allowed to use the upcoming 1.5GHz dual-core N550 Atom processor. One of these was that the display panel used had to be between 7 and 10.2-inches.
Intel has now removed this display size restriction according to Digitimes. This means that OEMs can now use the N550 Atom in larger netbooks with display sizes of 11.6-inches and 12.1-inches. The previous restriction was in place as Intel feared using the faster processor in larger netbooks would cannibalise sales of notebooks.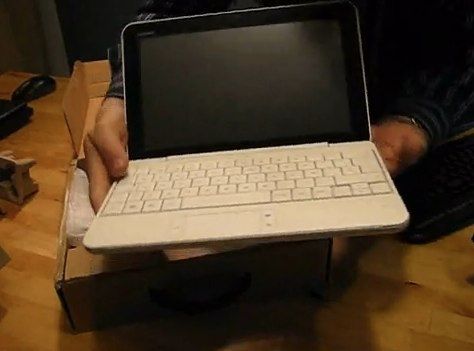 The Compaq Airlife 100 smartbook is only available in Spain right now, but that hasn't stopped Carrypad getting hold of one device to unbox and test. The 1GHz Snapdragon powered Airlife sports a lighter chassis compared to first-gen touchscreen netbooks as well as benefiting from a longer battery life.
The 10.1-inch Airlife 100 comes with the Android operating system, 512MB RAM and a 16GB flash drive. The touchscreen display is resistive rather than capacitive but comes with a matte finish. The OS has been tweaked to easily work with the touchpad as well as touchscreen. You can check out the unboxing video after the jump. Read more