September 3, 2009 at 8:05 pm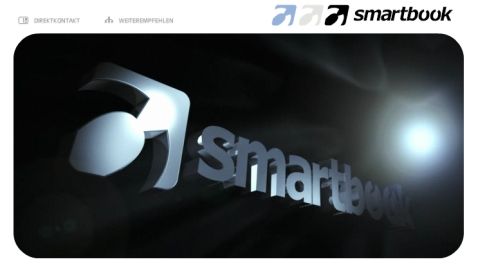 Qualcomm has given their response following a restraining order from Smartbook AG who claim that the 'smartbook' term is trademarked. Smartbook AG has ordered Qualcomm to stop using the term in Germany or risk facing a fine.
Qualcomm has responded by saying that smartbook is a "descriptive and generic term" and one that is used by a number of companies. Qualcomm will have the opportunity to object to the order," the company noted, adding that it is reviewing the litigation and that "the order does not impact Qualcomm's services, products, shipments or customers." Read more
September 1, 2009 at 5:27 pm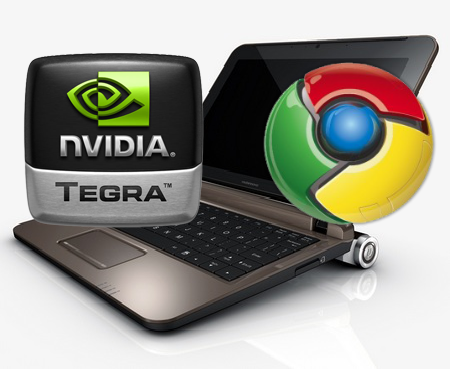 Google's Chrome OS isn't expected to hit netbooks until the second half of 2010, however Shanzai is reporting that it may be used in upcoming smartbooks. According to their sources, both Acer & Lenovo are working on Nvidia Tegra-based devices that will use Google's new OS. They are also reporting that these devices could launch as early as next month.
It all sounded so plausible up until that last sentence. Given everything that Google has officially said about its Chrome OS regarding release dates, I'd be very surprised if they were at the stage of even launching Chrome OS as a beta product right now.
August 31, 2009 at 1:46 pm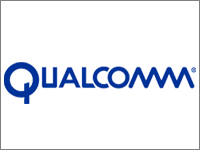 Over the weekend we learned that German bloggers are being targeted by German company Smartbook AG who says that the 'smartbook' term is trademarked by them. At the time, we weren't sure whether this trademark only applied to Germany but now we know that this is the case.
JKOnTheRun received a press release that says that the company that came up with the smartbook term as we know it, Qualcomm, has been hit with a restraining order. The order says that Qualcomm cannot use the 'smartbook' term in Germany or risk facing a €250k fine.
The smartbook term describes a family of devices that are based on ARM chips, are always connected to the internet and have all day battery life. Smartbook AG makes traditional notebooks. Excerpts of the press release are attached after the break. Read more
August 29, 2009 at 4:48 pm
Well it was probably a matter of time, but Germany company Smartbook AG has claimed that they own the 'smartbook' term and is requesting bloggers to remove this term from their websites. Sascha from NetbookNews received a letter from the company asking them to do exactly that.
If this sounds familiar, then the same thing happened when Psion was disputing the 'netbook' trademark with Intel. That particular dispute ended amicably, when Psion voluntarily withdrawn all of its trademark registrations for the 'netbook' term. Read more
August 28, 2009 at 8:27 pm
Following on from the last humorous smartbook promo video, we've come across a couple of more that focus on the functionality aspect of smartbook devices. This includes the always-on environment and all day battery life.
We also get an idea of the type of devices that Qualcomm has in mind for the smartbook segment, this includes a number of tablet devices. Check out both vids after the break. Read more
August 26, 2009 at 11:50 am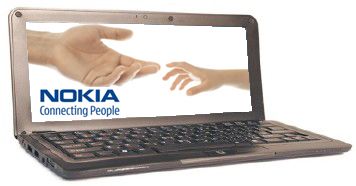 Whilst Nokia's Wintel-based Booklet 3G certainly took us by surprise, it looks like the device we always expected from them i.e. an ARM-powered smartbook is on the agenda after all. Digitimes is reporting that Nokia is planning to offer a smartbook, in addition to the Booklet 3G netbook, although it won't hit the market before mid-2010.
Nokia is expected to outsource production of the smartbook to either Compal (who is producing the company's Booklet 3G) or Foxconn (Hon Hai Precision Industry). It will be interesting to see exactly what chips Nokia uses to power such a device. Some suggest that Nokia won't launch a smartbook device until they have the powerful chips to do it justice.
August 25, 2009 at 6:10 pm
The guys over at Shanzai have reviewed what must be one of the cheapest smartbooks on the market. The Lanyu LY-EB01 can be bought for just 666 RMB (US$98) in China, although this is directly from Lanyu rather than direct retail channels.
As you can expect for the price, the specs are nothing to get too excited about. It comes with a 7-inch (800 x 600) display, powered by an unspecified ARM processor and Windows XE operating system. It does manage to pack three USB ports, a couple of audio jacks and a card reader too.
Shanzai found that whilst the Windows CE OS marred the overall experience, it is a well-built smartbook (for the price), although it does have a non-removable battery. Boot times were pretty good, taking 28 seconds to start and just 3 seconds to shut down. Check out some video impressions of the device after the jump. Read more
August 20, 2009 at 5:45 pm
Qualcomm is looking to push the new category of smartbook devices when they launch later this year. Part of this push will be educating the market on exactly what a smartbook is, especially against the number of different devices out there including netbooks, ultra-thins, notebooks, laptops etc.
A new viral video has been released to help on this education process for the masses. It highlights the smartbooks all day computing & social networking benefits. Check it out for yourself after the jump. Read more
August 10, 2009 at 6:06 pm
Whilst the speculation continues to swirl around one of the largest mobile manufacturers in the world, Nokia, entering the netbook/smartbook segment, we are hearing similar news regarding another mobile heavyweight. Sony Ericsson is considering developing its own smartbook according to a "reliable Taiwanese source" of Sascha Pallenberg from NetbookNews.com.
Apparently, Sony Ericsson is working on a new device that will hit the market soon. The exact ARM-based processor is not known at this stage, but they seem confident that it will indeed by a non-x86 chip. Any idea of form-factor is also not known. This could simply be a powerful smartphone sporting a high-end ARM chip, much like the Toshiba TG01 that has a Qualcomm Snapdragon chip. We also know that Samsung is planning to incorporate Nvidia's Tegra platform into a future mobile handset too, so this could simply be Sony Ericsson keeping up with the Joneses.
August 7, 2009 at 12:51 pm
Computex 2009 saw the launch of a number of Nvidia Tegra-based smartbooks. The Tegra platform is different to ION in that it pairs an ARM-based processor with an Nvidia GeForce GPU (ION pairs an Intel Atom CPU with the Nvidia 9400M graphics). Nvidia has once again been doing the rounds in Taiwan to further promote its Tegra platform and did so via two smartbook devices.
The first, the Inventec Rainbow, was announced at Computex but we didn't hear too much detailed information at the time. It has a 10.1-inch (1024 x 576) LED backlit display and is powered by the Tegra 600 platform (600MHz, ARM 11). It comes with 256MB RAM and just 256MB of flash memory. The Rainbow also has a choice of EVDO Rev.A or HSPA radios. Read more
August 5, 2009 at 6:21 pm
A big smartbook push is expected by a number of manufacturers towards the end of the year. This includes netbook heavyweights such as Asustek and Acer. However, another heavyweight in the industry, Micro-Star International (MSI) will not be following suit according to Digitimes.
The report says that both MSI and Elitegroup Computer Systems (ECS) will watch the launch round from the sidelines, to determine exactly what the market response will be for these new devices. ECS was planning on entering the smartbook segment, through orders from Chinese vendors. However, these orders were cancelled and now ECS will wait until early next year before making another move in this new area.
August 3, 2009 at 4:36 pm
A number of manufacturers are preparing ARM-based smartbooks based on Snapdragon and Tegra processors to launch during the fourth quarter according to Taiwanese industry sources. Smartbooks are expected from the likes of netbook heavyweights such as Asus and Acer along with Mobinnova, Inventec and ODMs such as Foxconn, Pegatron and Compal.
These units will launch at a similar time to new netbooks using Intel's next-gen Pineview processors. However, the smartbooks are likely to be cheaper and smaller devices than netbooks. They are also more likely to be sold through contracts from telecom providers rather than on a standalone basis. Read more
Rumours of an Nvidia-branded Tegra netbook/smartbook launching later this year surfaced late last month. These rumours were quickly squashed by the company, denying any plans to sell its own brand of smartbooks. However, according to ODM sources, Nvidia will be releasing a Tegra-based device under the 'Firefly' name and it will launch in September.
Nvidia is already showing off a Firefly prototype to ODMs according to SemiAccurate. This device will come with the Tegra platform and Windows CE operating system. The Tegra platform is different to ION in that it pairs an ARM-based processor with an Nvidia GeForce GPU (ION pairs an Intel Atom CPU with the Nvidia 9400M graphics).
There's little other information than that. The previous rumours talked of a Black Friday release in the United States, along with the device launching with a wireless carrier. I'd take all of this news with a pinch of salt, however it certainly seems like Nvidia is up to something. Whether this prototype sees the light of day is another thing.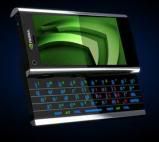 Nvidia will launch its own Tegra-powered smartbook by the end of the year according to Pocket Lint. Whilst details are scant, the model is expected to launch around "Black Friday" and cost around the $200 mark. Black Friday is normally one of the busiest shopping periods of the year and is the time that Americans start their Christmas shopping.
The technical specifications have yet to be finalised. Nvidia is expecting mobile phone operators to offer the smartbook on a two-year contract for no upfront cost. This particular device is likely to be just one of a number of smartbooks to launch by the time the year is out.
Update: Nvidia has denied plans to sell its own branded smartbooks according to Wired.
Some of you may have been expecting some more substantial news to come out of Intel's and Nokia's partnership, instead of the wishy-washy commitment we got instead. However, it looks like Nokia IS planning to enter the netbook and smartbook segment according to a Commercial Times report.
The report claims that Nokia has ordered netbooks from ODM Quanta Computer which will use an Intel Atom processor and go on sale as early as the third quarter this year. Even more interesting is that, it says it has also ordered smartbook devices from Compal Electronics that will be powered by an ARM-based Qualcomm Snapdragon processor. No muted release date was given for the smartbook. There's no other details for now, but we'll keep you posted with further developments.
Via Bloomberg.