March 31, 2009 at 10:50 pm
Netbook Choice's roundup of netbook reviews from around the web on Tuesday 31st March 2009.
Acer Aspire One D150 @ PC Advisor
ASUS Eee PC 1000H/ Lenovo IdeaPad S10/ HP 2133 @ Cape Cod Times
Asus S101 @ The Sydney Morning Herald
HP Mini 2140: A Nice Netbook With SUSE Option @ Linux Planet
Lenovo IdeaPad S10 Hands On Review @ Digitpedia
Lenovo S10e review @ PC Advisor
Samsung NC20 @ Cnet UK
Rating: 9.0
The all-in-one Sony VAIO P review post @ UMPC Portal
March 31, 2009 at 10:36 pm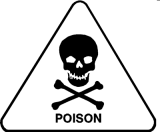 Mobile phone operators the world over are looking to subsidise netbooks to boost data usage. Netbooks are offered for a typically low upfront cost with the money made back through lucrative long-term data contracts. This model is similar to that of mobile phones, however whereas a wireless carrier can easily switch off the service to a cell phone if a bill is unpaid, there is little it can do for a subsidised netbook contract.
The company can cut off the netbooks 3G access, but the operator would still be out of pocket. The buyer would be left with a netbook that's fully usable except for 3G broadband. However, one company has found a work around.
Ericsson has announced a new modem that can send a signal that completely disables the netbook, making it impossible to turn on. "We call it a `kill pill,'" said Mats Norin, Ericsson's vice president of mobile broadband modules. This module works on AT&T's third-generation network, and on many other international 3G networks.
Personally I find it hard to believe that a mobile operator would resort to such action, however the module has other uses. For instance, a company could secure its data by locking down stolen laptops wirelessly. The new modem can also stay active while the netbook is off, listening for wireless messages. That means it could wake up and alert the user when it receives an important e-mail.
March 31, 2009 at 10:09 pm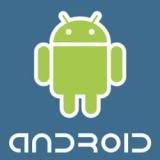 HP is trialling the use of the Google Android operating system on some of its netbooks according to a WSJ report. It suggests that HP has been running tests using Google Android for evaluation purposes, but is undecided as to whether it will bring an Android netbook to the market. This confirmation apparently comes from Satjiv Chahil, a vice president of HP's PC division.
Details are scarce, but the obvious reasons to switch to Android would be lower price and higher performance. Switching to Android could eliminate most or all of the OS license cost for each netbook. Android, based around a Linux kernel, is written in Java and was originally designed for smartphones. So far, only HTC has released an Android-based smart phone, but Motorola has models on the way, and Dell is said to be considering one.
We have already heard rumours that Asus is considering Android for upcoming netbooks, possibly with a Qualcomm Snapdragon chip? A move by HP to adopt Android may also see it adopt an ARM-based processor. Earlier this month, we heard how Google was pushing Android netbooks by setting up a team in Taiwan, home to some of the biggest netbook vendors like Acer and Asus.
March 31, 2009 at 9:36 pm
The Acer Aspire One D250 has been officially announced today, appearing on both the Acer UK and Acer Germany sites. Well that certainly was the case earlier today, it seems that the D250 product listing has now been removed from both sites – maybe Acer weren't ready to go public? Luckily we sat on the Acer UK product page from this morning so we still have all of the juicy details at our disposal! Read more
March 31, 2009 at 7:23 pm
The high resolution (1366 x 768) version of the 10.1-inch HP Mini 2140 will now launch tomorrow (April 1) according to Crunchgear. They obtained this information from a HP representative. Forgive me if I'm a bit cynical but just last week we heard a similar HP rep suggesting that the HD Mini 2140 will launch on April 6.
The upgrade is believed to cost $25 which is cheaper than that being charged by Dell ($35) for a similar upgrade on the Dell Mini 10. Maybe, HP has decided to bring the launch forward following Dells announcement? Dell will not be shipping its 1366 x 768 resolution Mini 10 for another fortnight, so maybe HP are trying to be first to the market. Either way, we should find out for sure tomorrow.
March 31, 2009 at 5:24 pm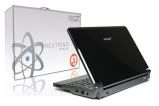 OCZ announced its first entry into the netbook market at CeBIT with the 10.1-inch OCZ Neutrino DIY netbook. OCZ already sell a number of laptops, but it differs from your usual manufacturer as it sells these as part of a DIY program. As the name suggests, whilst the core part of the laptop is provided, you are free to source your own RAM, hard-disk drive and operating system from wherever you can find the best deal and 'build-it-yourself". Read more
March 31, 2009 at 12:18 pm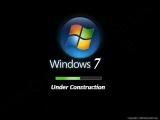 Microsoft is predicting that its entry-level Windows 7 operating system, the Starter Edition, will pave the way for netbooks with a price point of $200 (£140) by Christmas. Microsoft sees the price point low enough that it will all but replace current entry-level Linux-based netbooks, which it says see a "disproportionate amount of returns." Despite this, Microsoft will still be marketing Home Premium as the default Windows 7 OS for netbooks.
Mark Croft, the Director of OEM Worldwide Marketing said: "We have a couple of the OEMs continuing down a path to be very aggressive on price. It puts the pressure on everyone. We're anticipating opening price points to reach about $200 at least in the US market this holiday season, and another $50 maybe for Nvidia Ion machines." Read more
March 30, 2009 at 10:39 pm
Netbook Choice's roundup of netbook reviews from around the web on Monday 30th March 2009.
Asus Eee PC 1000HE video review @ JKK Mobile
Rating: N/A
Asus Eee PC 1000HE @ liliputing
Rating: N/A
HP Mini 2140 netbook @ The Register
Rating: 80-percent
Lenovo IdeaPad S10 Review (Update) @ Notebook Review
Rating: N/A
March 30, 2009 at 10:34 pm
HP has to be commended for trying to go against the grain of conventional netbook design to appeal to female consumers. Its answer is the HP Mini Vivienne Tam edition netbook and it's certainly one of the funkiest netbooks we've come across. The netbook was actually designed by Vivienne Tam herself. Gear Live managed to get hands on with the unit and posted an unboxing vid of all the action. Check out what happens when the technology and fashion worlds converge after the break. Read more
March 30, 2009 at 10:19 pm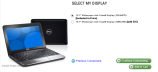 For those of you thinking about purchasing the 10.1-inch Dell Mini 10 netbook in the US, it is worth knowing that Dell are now offering the high resolution option on its site. Currently the Dell Mini 10 supports a resolution of 1024 x 576, however for a reasonable $35 upgrade fee, you can opt for a higher resolution (1366 x 768) display. Read more
March 30, 2009 at 7:49 pm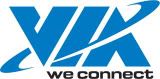 VIA Technologies, Taiwan's largest designer of CPUs, is looking to grab at least a 15-percent global netbook chip share in 2009. VIA expects to supply more netbook brands this year. Epan Wu, director of VIA's CPU product marketing department said: "We had 15 percent of total netbook (chip) shipments last year and we hope we can at least maintain that level this year. This year's growth in netbooks will be much bigger than last year. It will be very good if we follow that growth."
Intel dominates the netbook market with an 85-percent market share. Its Atom CPUs feature in most of the netbooks from the biggest netbook vendors. However, VIA hopes that it will start to win some new clients from Intel. "There will be some more clients in the second half," said Wu, who declined to identify the new clients.
Its new surfboard chipset designed for netbooks may also see it win more clients, especially with the promise of 1080p playback. Up until now we have had Samsung (NC20) and HP (Mini 2133) who have used VIA CPUs.
March 30, 2009 at 7:23 pm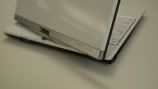 We have already posted a number of videos and photos of Asus' upcoming 8.9-inch convertible tablet, however given its sleek looks we still can't get enough. This time round, Cnet UK managed to go hands on with the Eee PC T91 and after an extended play with the device, they came away very impressed and even in love.
Something we haven't picked up before is that the T91 carries an inscription on the silver panel towards the top of the T91. The inscription reads "Eee PC Touch Series" highlighting the fact that this will not be the only touch-based model from Asus. Hardly a surprise but it's nice to have the confirmation.
Asus also told Cnet that the keyboard seen in these photos is expected to get bigger for the final retail release. Given that they found the keyboard a little cramped this can only be a good thing, although this is likely to come at the expense of a smaller touchpad.
Whilst we love the design of all of the upcoming convertible tablets, we can't help to think that in just 6-9 months time there will be similar units with multi-touch screens running Windows 7. However, you can't wait forever for new technology otherwise you'd never buy anything, The T91 is expected to launch in late May/early June in the UK with a price tag of around £500. Click through for a full gallery of photos. Read more
March 30, 2009 at 6:03 pm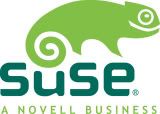 Novell has set up a dedicated research & development team to work on the development of Linux operating systems on netbooks. Novell Taiwan claims that the team will work in conjunction with Taiwanese netbook manufacturers to develop driver programs and design interfaces to support their hardware.
New netbook models featuring Novell's SUSE Linux operating systems are expected to be showcased at Computex Taipei in early June. The vendors that Novell is currently working with are the usual suspects, Acer, Asus, Micro-Star International (MSI) as well as other vendors. SUSE currently comes pre-installed on four netbooks. Lenovo's IdeaPad S10e, MSI Wind, First International Computer Inc.'s CW0A1 and the HP Mini 2140 netbook.
Whilst some may suspect that maybe some ARM-powered models with SUSE may be shown, Novell ruled this out. Markus Rex, senior vice president and general manager for open platform solutions at Novell, recently said: "There certainly is a lot of hype around ARM-based netbooks, [but] at the moment, we don't do anything on ARM-based devices."
Via Digitimes.
March 30, 2009 at 5:40 pm
Whilst Gigabyte's upcoming 10-inch convertible tablet, the T1028 TouchNote has yet to launch, it already has seen its first review. Engadget China managed to get hands-on with the unit and posted their thoughts. They compared the T1028 to Gigabyte's previous convertible tablet, the 8.9-inch M912.
The T1028 they played with had an in-built 3G module and a 6-cell battery. Gigabyte claims the battery should last 6.5 hours, however with the CPU at 100% load, 3G on, full brightness and highest volume it lasted 4.5 hours. Under normal use therefore I imagine it would get close to Gigabyte's claims.
Screen accuracy was an improvement over the M912, however with a resistive screen this remains single touch only. The touchpad supports multi-touch gestures. In terms of benchmarks, the T1028 obtained a PCMark score of 1488 and a 3DMark06 score of 76 which is distinctly average compared to its peers. Overall, they felt the T1028 was an improvement over the M912. It has better build quality and they would recommend the T1028 (higher resolution 1366 x 768) with a 3G card. Click through for a full gallery of pictures and specifications. Read more
March 30, 2009 at 3:40 pm
Now this may be a bit early for April Fools, but a number of images of a supposed Apple 'Macbook Mini' have leaked through a Russian publication. It is hard to take the images very seriously given they appear to have been photoshopped. Despite this, and given the reaction already seen, it seems that a design like this would go down very well with punters.
The magazine claims that the Apple Macbook Mini will have a 10.4-inch (1280 x768) LED backlit display. Looking at the pics, it seems there is hardly any space for any ports. The publication claims the unit will have just one USB port (similar to the Macbook Air) and will be powered by a 1.83GHz Z740 Atom CPU, 2GB RAM and NVIDIA GeForce 9400M graphics. It also lists a 64GB solid-state drive for storage.
Other specs include Bluetooth 2.1+EDR, WiFi (a,b,g,n) and a Mini DisplayPort socket. The battery is rated at 5,100mAh and the whole thing measures 267 x 195 x 4-19.4mm and weighs 1.03kg. The report claims the Apple netbook will launch this year at a $899 price point.
I have always thought that if Apple does release a netbook it would do something that redefines the segment. Now these pictures point to a very sexy device but all of the previous (and perhaps more credible) rumours we have heard point to a 10-inch OLED touchscreen model. Saying that though, the function key line of this render contains 12 keys, whilst the Air has 13. If somebody was working off the Macbook Air design, would they really think to take off a single Fn key? Either way, we'll keep you informed. Check out the pictures after the break. Read more