April 28, 2009 at 5:52 pm
Apple has consistently denied rumours that it plans to enter the netbook segment as we know it. During its latest quarterly results, an Apple executive even went as far as dismissing netbooks as "junky". At the same time, Apple said it would look to make an "innovative product" and had some interesting ideas of its own. We are now hearing a rumour that Apple is set to launch a "media pad" in conjunction with Verizon Wireless.
A report from BusinessWeek suggests that this Apple media pad will be used to listen to music, view photos and watch HD content. It could also be used to make phone calls over a wireless connection. It is unknown what type of form this media pad would take, but could this be the Apple tablet that has been rumoured for so long? Read more
April 28, 2009 at 2:23 pm
Let's cut to the chase, the Asus Eee PC 1000HE is one of the best netbooks that money can buy today. The 1000HE improves on its predecessor, the 1000H, in several ways. It comes with a chiclet style keyboard, enhanced battery life as well as a faster processor. The sheer number of features that the 1000HE offers at a very competitive price point is what sets it apart. This combined with a superb battery life makes it well worth your consideration.
However, it is not all roses. Whilst as an overall package, we feel that the 1000HE is one of the better netbooks on the market, it is by no means perfect. There are a number of issues we have with the 1000HE, however most are minor niggles and do not detract from our overall positive impressions. Read on for our full, detailed review including some comprehensive performance and battery tests. Read more
April 27, 2009 at 7:54 pm
Huawei Technologies has announced a new mobile broadband module, called the Huawei EM772, which integrates Wi-Fi, Bluetooth and a HSPA modem all into one chip. Huawei claims the chip, which is targeted to netbooks, will lead to smaller devices and lower costs. .
The chip will offer speeds of 5.78 mbps and downlink of 7.2 mbps in the HSPA environment while in the Wi-Fi environment it will offer speeds of 54 mbps. No draft N wireless here I'm afraid. Intel plans to put these to use in its third generation of Classmate PC's, although there is no release date yet.
Via NetbookNews.de.
April 27, 2009 at 7:37 pm
Demand for Intel's Atom processors is slowing as netbooks are starting to face increased price competition from value-end notebooks as well as the prospect of Intel CULV-based notebooks according to Digitimes. We saw direct evidence of this from Intel's recent quarterly results, which showed a surprise drop in Atom revenues. At the time, Intel CEO, Paul Otellini, blamed this decline on a build-up of excess inventory, which is being cleared. It is believed that Intel is clearing its supply to Chinese vendors and second-tier netbook manufacturers.
The CULV (Consumer Ultra Low Voltage) platform is aimed at the ultra portable notebook segment in the $699 to $899 range. However, the lines between netbook and notebook are being blurred further as models with screen sizes from 11-inches to 13-inches are expected to be released.
In addition, PC makers may have been waiting for the release of more powerful Atom chips in the second half of the year and have slowed their purchases ahead of this release. This may be as manufacturers may be holding off for Nvidia's Ion platform or price drops for Intel's GN40 chipset.
April 26, 2009 at 1:22 pm
Toshiba's successor to its 8.9-inch NB100 netbook, the 10.1-inch NB200, has garnered mostly positive opinions since its announcement this week. Now, Peter over at Portable Monkey has managed to get his hands on the 10-inch Toshiba NB200 (or Dynabook UX as it is known in Japan) and has similar first impressions.
Excellent build quality seems to come through in several areas. As we saw in the previous NB200 hands-on video, the textured lid comes in for special praise. Comparisons are even made to the luxurious Asus Eee PC S101 netbook.
The NB200 also comes with a metallic silver chiclet keyboard and a large trackpad that maybe one of the best he's seen on a netbook. It's good to know that Toshiba has provided access to HDD and RAM too on the bottom panel. Click through for some more pictures after the break. Read more
April 26, 2009 at 11:39 am
Skytone announced the first Android-powered netbook earlier this week, when the Alpha 680 quietly appeared on the company's website. Whilst this 7-inch netbook with 800 x 480 resolution screen won't get too many people excited, especially with its anaemic specifications, its appearance is more symbolic than anything. It is the first known Android netbook and also one of the first ARM-powered netbooks we've seen.
More details on this ARM-powered convertible tablet have emerged. The Alpha 680 will cost around the $250 mark when it is released within the next three months. Whilst the Alpha 680 is going through final testing at the moment, final prototypes are expected in June. ARM executives hope that its chips will usher in an era of sub-$200 netbooks. The Alpha 680's price-point is somewhat higher than that, but Skytone expects pricing to come down as it ramps up production. Read more
April 25, 2009 at 11:03 pm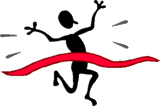 GeunSik Lim, a Samsung software developer specialising in embedded Linux system design, has compared the netbook boot times for several Linux-based operating systems to see which was fastest. He compared Google's Android platform against Linux Fedora 10 and the latest version of Ubuntu (Netbook Remix 9.04).
Whilst the video claims to show different netbooks, Lim said that the tests ran on a netbook with a 1.6GHz N270 Atom CPU, Intel graphics and a 160GB (SATA) hard-disk drive. As can be seen from the video below, Google's Android came out fastest at just 13 seconds, Ubuntu was next while Fedora came some way behind. I certainly can't wait to see how well they have adapted the Android platform for netbooks, hopefully we'll see more detailed news on this at Computex in June. Check out the video after the break. Read more
April 25, 2009 at 7:51 pm
The Samsung N120 netbook started to ship over the last week both in the US and UK markets. The first units are now just starting to hit the hands of consumers and first impressions are starting to appear. SammyNetbook has some owner feedback from user Otacorb. He also owns as Samsung NC10 Special Edition and gives a detailed comparison between the two.
The N120 is around half an inch thicker to account for that full sized keyboard and comes with a glossy display. He says whilst he would have preferred a matte display, the N120 is not as glossy as the Aspire One. The case also has a matte finish which means much less fingerprints. He seems to be pleased with his purchase, mainly due to a very good keyboard and battery life.
The Samsung N120 is one of the first netbooks to feature a full sized keyboard into a 10-inch netbook. Samsung is also touting the 2.1 speaker system found in the N120. The netbook is powered by a 1.6GHz N270 Atom CPU and 945GSE chipset. It will come with 1GB RAM and a 160GB (5,400 RPM) hard-disk drive.
Via Portable Monkey.
April 25, 2009 at 11:38 am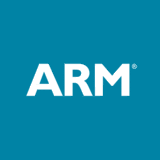 ARM is looking to be the leader when it comes to netbooks priced in the sub-$200 price range. ARM's Director of Mobile Computing. Bob Morris, believes that its chips could even usher an era of netbooks for as low as $110. This would place them in "impulse buy" territory, he believes, rather than one that needs considerable thought.
Morris also said that he expects to see five or six such ARM netbooks from "several major OEMs" coming out around August or September, just in time for the Christmas shopping season. Asked to describe what an ARM–powered netbook will look like , Morris talked of something similar to a portable DVD player with enough battery life to watch three entire HD films, back to back. Read more
April 25, 2009 at 8:43 am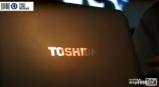 The Toshiba NB200 netbook was showcased at a London launch event this week. The NB200 is the 10.1-inch successor to Toshiba's NB100 which came with an 8.9-inch display. It looks like the NB200 will create bigger waves than the NB100 due to a promised 9 hour battery life with the 6-cell battery as well as stylish design which includes a chiclet keyboard.
MegaWhat.TV was at the launch event to give their initial impressions and seemed to like the device, especially the textured lid. The 6-cell battery did seem to stick out, rather than being flush with the unit. It will be a trade off worth making as the 3-cell battery will only be good for 4 hours according to the company. Read more
April 24, 2009 at 11:05 pm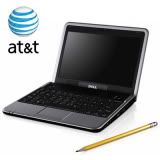 AT&T is putting its weight behind netbooks using ARM processors, calling them the "next big step," according to EE Times. Glenn Lurie, president of emerging devices for AT&T's wireless group, said that he expects AT&T to offer ARM/Linux netbooks in addition to present-day x86 devices. Lurie claims that a wide variety of netbooks are on the way.
"There are a lot of people who will dive in and build netbooks, including folks like cellular or wireless OEMs who never built a computer before. There will be a lot of innovation around what a netbook looks like and what the use cases are, and we will see this evolve very quickly," he added.
AT&T has signalled its support for any netbook CPU that will come to the wireless broadband party. At the beginning of this month, the carrier rolled out four subsidized netbooks – Acer's Aspire One, Dell's Mini 9 and 12 and LG's X110. Currently available only to shoppers in Atlanta and Philadelphia, the netbooks will be available nationwide later this year, the carrier says.
April 24, 2009 at 6:49 pm
Lenovo is considering a netbook targeted to business users under its Thinkpad brand according to APC. This follows from the considerable success Lenovo has seen through its IdeaPad netbooks. "It's an area we're exploring, but I can't comment one way or the other. Watch this space, that's all I can say," said Matthew Kohut, Lenovo's Worldwide Competitive Analyst.
There has been much talk of businesses looking at netbooks with greater interest given their low cost and weight. "Businesses are definitely asking about netbooks, they're wanting them more and more. Business problems, whether the economy is good or not, remain the same: do more with less, be more efficient and all that. This ties in very nicely with netbooks," said Kohut. Read more
April 24, 2009 at 4:21 pm
Now that we are starting to see the Nvidia Ion platform appear in nettops, such as Acer's Aspire Revo, it is a matter of time before we start to see some netbook–related announcements. Word from Pocket-Lint is that a number of manufacturers are preparing to announce Ion-powered netbooks at Computex Taipei in June.
They claim that a man on the inside at Nvidia has confirmed some big announcements from "key" netbook companies. Their inside man is also talking of shipping dates as early as July. "You will see some announcements at the show with ship dates as early as July," said the Nvidia tipster. Read more
April 24, 2009 at 3:57 pm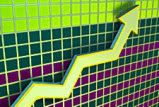 Microsoft posted its first ever year-on-year decline in revenues partly due to a decline in PC sales as well as the strong growth seen in netbooks. Microsoft's Q3 2009 revenue fell by 6 percent to $13.65 billion, whilst profits fell by 32 percent to $2.98 billion.
Revenue from OEMs fell 14 per cent as companies steered away from pricier versions of Windows Vista and shipped netbooks with cheap versions of Windows XP. Netbooks remained at 10 per cent of total PC shipments for the quarter, while sales of non-netbook PCs fell between 15 and 17 per cent. Read more
April 23, 2009 at 11:02 pm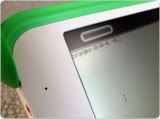 Ever since it spun off from the OLPC project last year, Pixel Qi has been pushing the idea that the future of inexpensive portables and longer-lasting batteries depends much on screen innovations. Apart from the fancy dual-mode display technology found in the XO-1, we've yet to see Pixel Qi's ideas fulfilled on more commercial devices.
Pixel Qi is looking to revolutionise display technology with its 3Qi screen which, Cnet reports, will hit the scene next month. The 3-in-1 display can not only switch between an efficient black-and-white mode and a high resolution colour screen, like on the XO, but also to an e-paper mode suitable for reading. It's not clear whether this would let images remain on the display when power is shut off, as with most e-book readers.
The current focus is on getting this technology into developing markets, where things like using a minimum of power and readability in broad daylight are initially more important. Only samples will be shipping initially for evaluation purposes, but Pixel Qi is looking for mass volume production this summer. Which clients have been lined up outside of OLPC aren't known, the XO-2 is due next year and should include twin multi-touch screens, but isn't yet known to be using Pixel Qi technology.