October 26, 2009 at 4:40 pm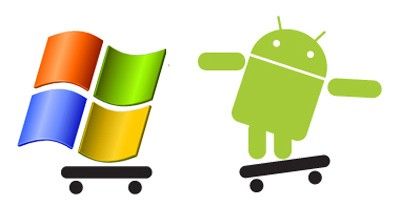 Asus President & CEO, Jerry Shen, has said that dual-operating system netbooks are "meaningless" due to the advent of Windows 7. In what is likely a dig towards Acer's dual-boot Android netbook, he said that Microsoft's new OS has already significantly improved the boot speed of netbooks, negating the need for alternative operating systems such as Android.
Shen went on to say that around 30 percent of its netbook line-up has already moved to Windows 7, which is expected to rise to 80 percent by Q1 2010 once new models with Intel's Pine Trail platform are launched. He also expects ultra-thins to become more prevalent as we move into 2010, moving from a double-digit percentage of overall notebook shipments currently to 20-30 percent share by H1 2010.
Via Digitimes.
October 26, 2009 at 4:40 pm
Netherlands-based company, Point of View, announced its 10.2-inch Mobii ION netbook around three months ago although it's been distinctly quiet since. However, Fudzilla has today released one of the first thorough reviews that I've seen of this unit. The Mobii ION is currently on sale in Europe for €339, along with one other ION netbook, the 11.6-inch Samsung N510.
The Mobii ION was recommended for its good looks (it comes in a number of bright colours), build quality and it stood tall against a number of gaming and HD video tests. 1080p HD playback was possible via the HDMI port and Call of Duty 4 managed 25fps at low resolutions. One of the few points against it was poor European availability and a small keyboard/display versus the larger Samsung N510. Check out the key review points after the break. Read more
October 26, 2009 at 3:25 pm
The Nokia Booklet 3G netbook is not even out yet, yet reports coming out of Asia suggests that demand is so strong that Nokia is considering releasing an updated version for 2010. Digitimes says that manufacturer, Compal Electronics, is working overtime to satisfy demand.
This demand is likely to be coming from telecom operators who will be selling the Booklet 3G with lucrative long-term data contracts. However, I'd take all of this information with a pinch of salt until we see some raw numbers on just how successful the Booklet 3G has been with the end-consumer.
No detail on what the next version of the Booklet 3G would include, however I'd love to see Nokia following its mobile roots and releasing a smartbook to provide the always-on 3G experience that is lacking from current devices.
October 26, 2009 at 3:04 pm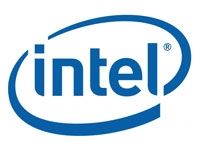 The main reason why we have seen such a large number of 'cookie-cutter' netbooks is due to hardware restrictions in place from both Intel and Microsoft. Both companies do not want this 'value' segment eating into profitable margins from their premium offerings.
The advent of Windows 7 has seen storage restrictions upped from 160GB to 250GB, although most of these W7 Starter models still only come with 1GB RAM. This will change, however, with the upcoming 1.83GHz N470 Atom (Pineview) processors. Fudzilla is reporting that Intel will be lifting the RAM restrictions on netbooks using this CPU.
This relaxation will come into place after March 2010 but only for the N470 Atom and not for the slower 1.66GHz N450 Atom. The N470 Atom will come with a NM10 southbridge as well as integrated graphics. Intel has guided to a price range of $299-$349 for these models, although I'm sure they will be pricier than that. It has also guided to storage of 160GB HDD or SSDs between 20-32GB. Somewhat cheekily it even recommends using Moblin Linux as the operating system of choice (Moblin was developed by Intel).
October 25, 2009 at 7:22 pm
The netbook form-factor has taken off for a number of reasons, this includes its value price offering, long battery life and compact chassis. For these reasons, many people take their netbooks on the move when a laptop just wouldn't be practical. Whilst this most often means carrying a netbook in a rucksack, the use in cars is set to become more prevalent going forward.
Whilst some may question the need for netbooks in cars, it can be handy for business people looking to respond to emails and one can also use them as a portable media player. Also, whilst GPS in netbooks is still few and far between, the emergence of smartbooks next year will see GPS functionality as standard in these devices. Ultimate-Netbook is looking to tap into this market by selling one of the few netbook car mounts on the market. Read more
October 25, 2009 at 11:24 am
The 11.6-inch Lenovo Ideapad U150 ultra-thin was released in Japan last week and Peter over at Netbooked picked one up to review. Initial impressions appear to be positive, with superior build quality over the similarly-specced Acer Aspire AS1410. It comes with a 6-cell (4680mAh) battery that does bulk out of the bottom more than the AS1410. Accessibility is easy as the U150's bottom panel reveals access to the hard drive, two RAM slots as well as a free PCI-E slot.
The Ideapad U150 sports an 11.6-inch (1366 x 768) display and is powered by a 1.2GHz SU2300 processor. It comes with 2GB RAM (8GB max) and a 250GB HDD. Other features include Wi-Fi (b/g/n), Bluetooth 2.1, 1.3MP webcam, HDMI, two USB ports, card reader and unusually a combo USB/eSATA port. Check out the video unboxing after the break. Read more
October 23, 2009 at 2:52 pm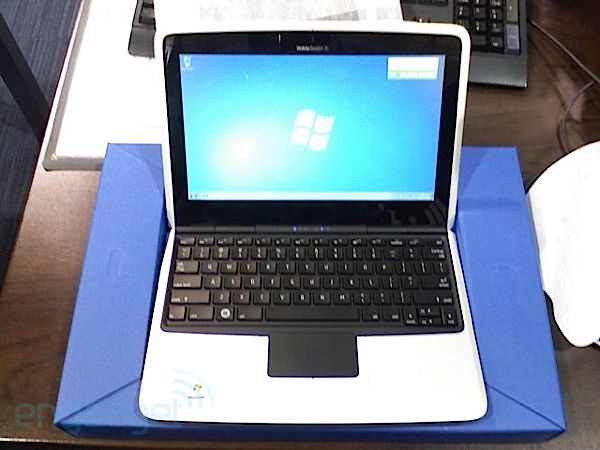 The first demo units of the Nokia Booklet 3G netbook are starting to arrive at Best Buy stores in the US. The Booklet 3G was meant to launch on Windows 7 launch day (October 22nd), however they don't start to seem to be available yet. Not to worry, as Best Buy now has pre-orders for the premium $599.99 netbook up on its site.
The Nokia Booklet 3G has a 10.1-inch (1280 x 720) display, measures just 20mm thick and is powered by a 1.6GHz Z530 Atom CPU, 1GB soldered RAM and a 120GB HDD. Other features include Bluetooth, HDMI-out and a 1.3MP webcam. For a 'premium' netbook however, it only gets Windows 7 Starter.
Via Engadget.
October 23, 2009 at 12:03 pm
Pierre over at Blogeee has managed to get hold of what looks like some authentic specs of the French SKU of the upcoming Asus Eee PC 1201N. The good news is that it confirms what's already been rumoured. The 12.1-inch (1366 x 768) model will come with a 1.6GHz dual-core 330 Atom processor and Nvidia ION chipset. It will also have 2GB Ram and a 250GB HDD.
It will come with Windows Home Premium and feature Wi-Fi (b/g/n), Bluetooth, a 0.3MP webcam, HDMI-out, three USB ports and weigh 1.4kg. Running a dual-core CPU with Nvidia ION will take its toll on battery life and so far that remains a mystery, although we know that it will feature a 6-cell (5600mAh) battery. The device will be launched in December, just enough time to get it under the Christmas tree. More details as we have it. Check out the specs (in French) after the break. Read more
October 23, 2009 at 9:32 am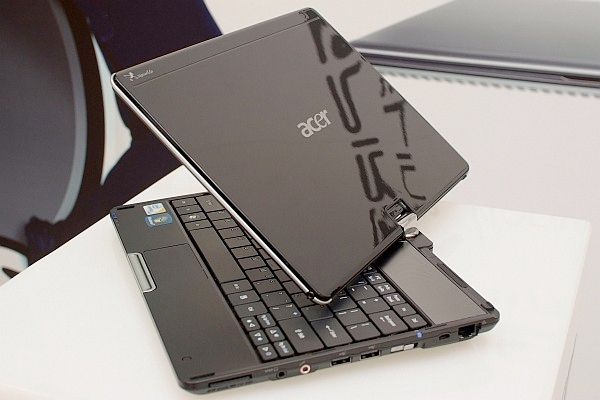 Acer's marketing people should be fired. That's the only conclusion I can come to after coming across what appear to be three identical 11.6-inch convertible netbooks/tablets from the company. Obviously, every company has the right to release different SKUs with slightly different hardware under the hood, but Acer doesn't make it easy for the end consumer to know what those differences are.
The Acer Aspire 1420P, 1820PT and 1820PTZ convertible tablets have been made official by appearing on the official Acer US website. The only model we've previously heard of is the 1820PT that recently got a hands-on in Italy. The 1820PTZ seems to be identical but only sports an 'Intel Dual Core' processor as opposed to the 'Intel Core 2 Duo' seen on the 1820PT. Read more
October 22, 2009 at 8:50 pm
For the many of you with netbooks running Windows XP, some may be feeling envious given all the attention on Microsoft's new Windows 7. However, Microsoft feels your pain and will shortly be launching an upgrade tool that effectively allows you to create a bootable USB drive.
The process involves moving a downloaded copy of Windows 7 onto a USB stick. You will need to be comfortable going into your BIOS and change your boot priority to make sure the USB drive boots before the netbook's hard drive. If you do attempt this, make sure you have a USB stick with at least 4GB of storage capacity. The Microsoft Windows 7 for Netbooks page is here.
Via Cnet.
October 22, 2009 at 6:14 pm
The Windows 7 refresh of the Acer Aspire AS1410 was officially announced earlier this week and like most manufacturers it has been released on Windows 7 launch day. Peter from Netbooked ordered the AS1410 CULV ultra-thin and didn't waste any time in letting us know his thoughts.
The Aspire AS1410 comes with an 11.6" (1366 x 768) display and a dual-core 1.2GHz processor. It's reasonably light at 1.4kg and comes with 2GB RAM and a 250GB HDD. The keyboard was found to be similar to the Aspire 751, although looking at the video it seems to suffer from a fair bit of flex. Check it out for yourself after the jump. Read more
October 22, 2009 at 12:51 pm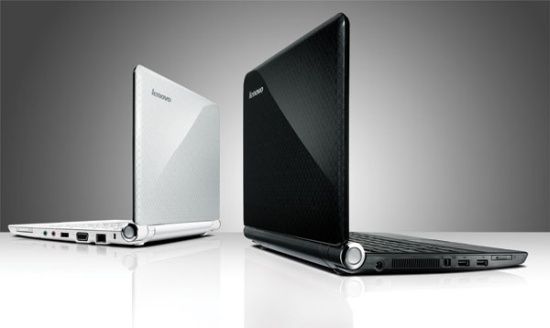 The Lenovo Ideapad S12 ION went on sale in Japan yesterday and now the configuration option has popped up on the Lenovo US website. It is available to order right now for $599 and ships in 11 business days.
The specs are exactly the same as the Japanese version. The Ideapad S12 ION has a 12.1-inch (1280 x 800) display powered by a 1.6GHz N270 Atom CPU. It comes with Windows 7 Home Premium (32-bit), 250GB HDD & 2GB RAM as standard. Other features include Bluetooth, Wi-Fi (b/g), 1.3MP webcam, three USB ports, 4-in-1 card reader, HDMI-out and a 6-cell battery good for 6 hours.
Via Netbooked.
October 22, 2009 at 12:51 pm
The manual for Asus' upcoming 12.1-inch Eee PC netbook series is now live. Whilst we know quite a bit about the Eee PC 1201HA, information on the 1201N has been subject to rumour, but is believed to be equipped with ION graphics and a dual-core processor.
Interestingly the manual gives details on both models and shows the port differences between them too. We can see from the schematics that the 1201N does indeed include a HDMI-out that is not found on the 1201HA, in all likelihood confirming the ION chipset. The manual also talks of an Eee PC 1201T model that appears to lack the HDMI. It seems similar to the 1201HA but only has two USB ports compared to the three found in the 1201HA. Read more
October 22, 2009 at 12:07 pm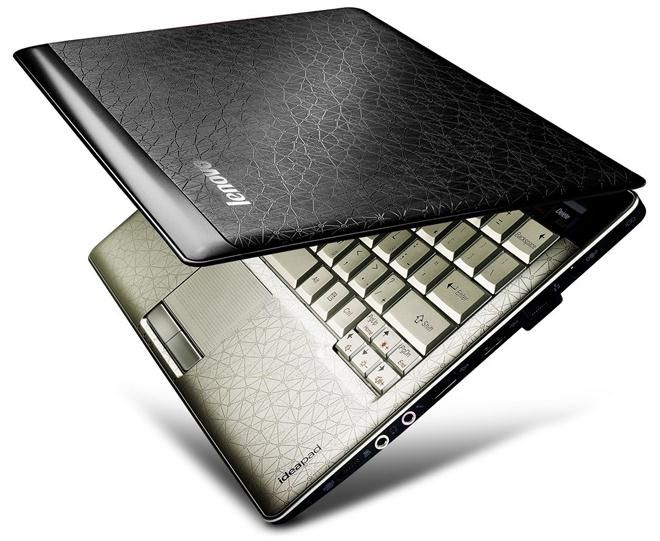 The Lenovo Ideapad U150 CULV-based ultra-thin has gone official in Japan today. It has made an appearance on the company's website finally giving away its full system specifications. The Ideapad U150 sports an 11.6-inch (1366 x 768) display and is powered by a 1.2GHz SU2300 processor.
It comes with 2GB RAM (8GB max) and a 250GB HDD. Other features include Wi-Fi (b/g/n), Bluetooth 2.1, 1.3MP webcam, HDMI, two USB ports, card reader and unusually a combo USB/eSATA port.
As we're finding with most ultra-thins, the U150 ultra-thin comes with Windows 7 Home Premium. It weighs 1.5Kg and at its thickest point measures 34.3mm. Pricing hasn't been announced despite the U150 launching in Japan today. We would expect availability in other regions to be announced shortly.
Via Netbooked.
October 22, 2009 at 9:59 am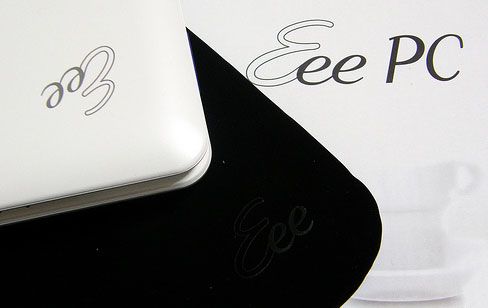 Asus has outlined all of its Eee PC netbooks that will come with Windows 7. In terms of 10-inch models, there will be Windows 7 versions of the 1005HA, 1005HR (that was announced yesterday) and 1008HA Seashell. It also confirmed that the Eee PC Touch T91MT, with multi-touch display is on its way.
In terms of larger netbook models, Asus has listed the 11.6-inch 1101HA and 12.1-inch 1201HA along with the 1201N. The latter is rumoured to come with Nvidia ION graphics and a dual-core Atom processor. This is the first time Asus has formally acknowledged this model. Read more