November 25, 2009 at 8:43 am
Packard Bell is set to release a new 10.1-inch netbook called the dot S2. This model will be powered by Intel's upcoming N450 Pineview Atom processor, 1GB RAM, 160GB HDD and Windows 7. Given the Windows 7 support it's strange why Packard Bell hasn't opted for a higher capacity 250GB HDD.
Other features include a multi-touch touchpad, Wi-Fi, webcam and Dolby Sound. The Packard Bell dot S2 will be available in two colours, Night-sky Black and Cherry Red when it launches early next year. It's price is expected to fall between €250 to €300. Read more
November 24, 2009 at 6:15 pm
Jolicloud has started to release invitations for the Pre-Beta release. This release will bring with it GMA500 support, giving the OS 98 percent compatibility with all netbooks in the market. A few netbooks running VIA C7M or AMD GEODE are the lonely few that don't have support right now.
The Pre-Beta release includes the new Window installer called Jolicloud Express. This allows you to install the OS within windows, much like you would a new browser. This keeps Windows as a separate entity with data untouched. The old ways (ISO / USB) of installation remain for those running Linux. Read more
November 24, 2009 at 5:58 pm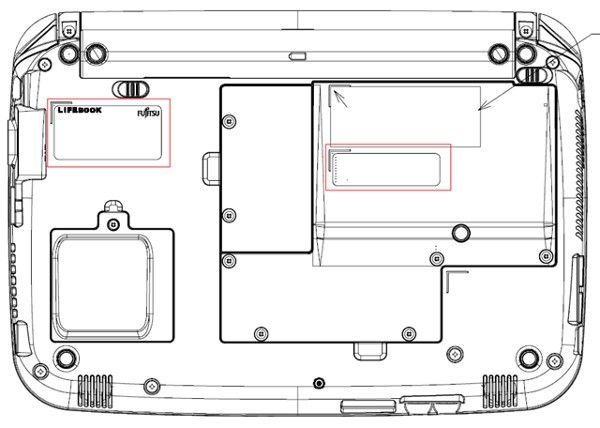 Fujitsu looks set to release a 10.1-inch netbook with the upcoming Intel Pineview processor. The MH380 / M380 LifeBook models have appeared going via the FCC and there is little known about the models at this stage.
What we do know is that it will come with a 10.1-inch high-resolution (1366 x 768) display, 1.66GHz N450 Atom processor, Atheros Wi-Fi (Draft-N) and an Ethernet port. The schematics show that it will have easy access to upgrade components and a removable battery. As we approach CES, I suspect we will see plenty more Pineview-powered models coming through the FCC.
Via Netbook Reviews.
November 24, 2009 at 12:18 pm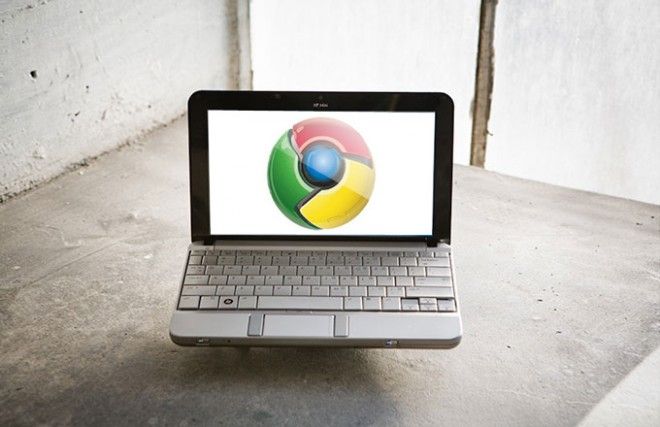 Even though Google's Chromium OS (Chrome OS) only launched last week, Phoronix wasted no time in comparing the latest development build to some of the most popular Linux operating systems. It conducted a number of tests, benchmarking Chromium OS against Moblin 2.1 and Ubuntu Netbook Remix 9.10. Desktop Linux distros Fedora 12 and openSUSE 11.2 were also included.
The benchmark tests covered everything from video playback performance to encoding to battery power consumption and CPU/memory usage tests. The test netbook used was the popular Samsung NC10 with 2GB RAM and a 32GB SSD.
Interestingly, Ubuntu Netbook Remix 9.10 came out on top, having the best battery life and lowest CPU/memory usage. The desktop distro OpenSUSE 11.2, was second, whilst Moblin 2.1 came third. Chromium OS was bottom of the pile, although considering very early source code has been released this is not entirely surprising. Check out the thorough tests at Phoronix.
Via Netbooked.
November 23, 2009 at 5:53 pm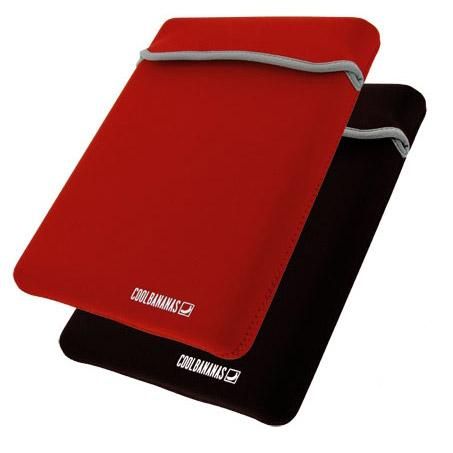 We have another competition for you, courtesy of those nice people at Gearzap. This time round, we have a funky Cool Bananas Neoprene Netbook Sleeve up for grabs. The sleeve is manufactured from shock resistant neoprene that should help protecting against dirt & scratches. It also has reversible colours, which means you can use it in red or black, depending on your mood!
As before, to enter the competition all you have to do is leave a comment below. We will pick a winner randomly when the competition closes at midnight (GMT) on Monday 30th November. Good luck!
Rules: 1) Please leave a valid email address as we will be using this to contact you, 2) once contacted, if we do not hear from you within 24 hours we will draw another winner, 3) only one entry per household (remember we can see your IP address), 4) this competition is open to our readers worldwide.
Update: The lucky winner is Granville Giblert!
November 23, 2009 at 5:23 pm
When Google Chrome OS was first announced, many questioned the strategy of needing two operating systems one for smartphones (Android) and the other for netbooks/smartbooks (Google Chrome OS). It appears that this point hasn't been lost with Sergey Brin, co-founder of Google. He has said that at some point down the road both the Android and Google Chrome operating systems will merge into a single OS.
Both operating systems have common Linux and Webkit code that should enable the transition. "Android and Chrome will likely converge over time," said Brin at a Chrome OS presentation last Thursday. However, realistically, this is some time away as Google is currently concentrating developing each fledgling platform separately. Whilst Android is already on smartphones, Chrome OS isn't expected to appear until Q4 2010. Read more
November 22, 2009 at 10:39 pm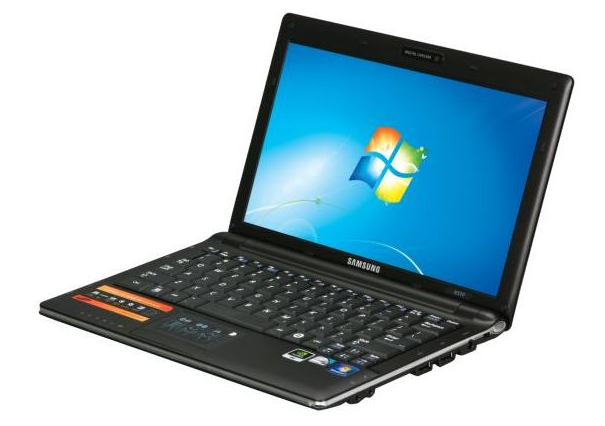 The 11.6-inch Samsung N510 netbook has finally started to ship in the United States. Newegg.com
has it listed for $599.99 and offers free shipping. Looking around, it seems to be the first major retailer to stock the Nvidia ION-powered netbook. The Samsung N510-4B (NP-N510-JA02US) only comes in black.
The US model has some material improvements over the European SKU, including Windows 7 Home Premium, 2GB RAM and a 250GB HDD. This compares to the European version that comes with XP, 1GB RAM and a 160GB HDD. I'm sure the Windows 7 N510 will hit Europe at some point, although I haven't seen it listed thus far. Read more
November 22, 2009 at 4:27 pm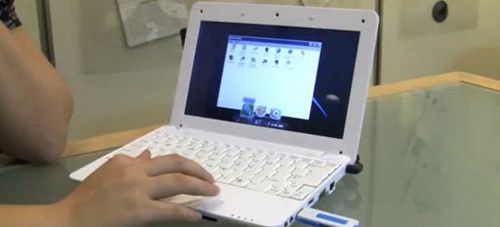 Inventec has shown off a new smartbook that sports the Nvidia Tegra T600 chipset. It boasts a boot time of around ten seconds and supports 1080p video playback using just 1W of power.
NetbookNews managed to get close-up with the Inventec smartbook and looks at the Windows CE boot time. Inventec is an ODM so if the device hits the market it will most likely come under a different name. Check out the video after the jump. Read more
November 22, 2009 at 4:02 pm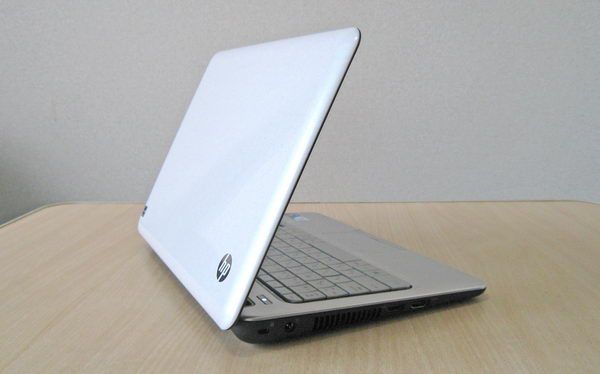 The HP Pavilion dm1 11.6-inch CULV-powered ultra-thin has seen its first review from Netbooked. It is powered by a dual-core 1.2GHz Intel SU2300 processor that should be able to handle 1080p YouTube video. It wins points for including a solid keyboard, low fan noise, good audio and a battery life of 4.5 hours.
However, on the negative side, the lid is subject to flex, the touchpad doesn't support multi-touch and has rather stiff touchpad buttons. The model tested also didn't feature Bluetooth and Wi-Fi draft-n. Click through for the main key review points. Read more
November 22, 2009 at 2:32 pm
The Asus Eee PC 1005HR netbook is pretty much identical to the 1005HA Seashell apart from one key fact, it has a high-resolution 1366 x 768 pixel 10.1-inch display. This compares to the 1024 x 600 resolution found on the 1005HA display. It's only available in Japan right now and Peter from Netbooked has shot an unboxing video.
He also unboxed the Samsung N140 netbook and liked the keyboard, matte display and lightweight chassis. The N140 is similar to the N130, but has a higher capacity battery and stereo speakers. You can check out both videos after the jump. Read more
November 20, 2009 at 10:50 am
Initial details on Intel's successor to the Pine Trail chipset emerged yesterday. Whilst Pine Trail (and its processor codenamed Pineview) has not even hit netbooks yet, we found out that the next chipset will be named Cedar Trail. The next-gen Atom processor part will aptly be named Cedarview, following on the naming convention used with Pine Trail.
Fudzilla has some further information regarding Cedar Trail and confirms that it will use a 32nm fabrication process. The Cedarview processor part is likely to launch in 2011. It will include a new memory controller and will support single-channel DDR3 memory.
The Cedar Trail chipset will also support both HD video content and DirectX 10.1 graphics. This new graphics core will support LVDS, eDP, HDMI and DisplayPort that the forthcoming Pineview processor lacks. It will also include Blu-ray and twin-display support. We'll bring you further details on the Cedar Trail chipset and Cedarview processors as we get them.
November 20, 2009 at 9:52 am
Asus UK has officially confirmed that the dual-core ION-powered Eee PC 1201N netbook will be coming to the UK. It will be priced at £399 (including VAT) and is set to launch "around mid January".
This seems like an aggressive price point to us, especially considering the fact that one of the other ION-powered netbooks on the market, the 11.6-inch Samsung N510, has the same RRP but only comes with XP and a single-core 1.66GHz N280 Atom processor.
The Eee PC 1201N will come with a dual-core 1.6GHz Atom 330, 12.1-inch display and Windows 7 Home Premium. The specifications are as revealed yesterday, although we've listed them again after the break. Read more
November 19, 2009 at 9:00 pm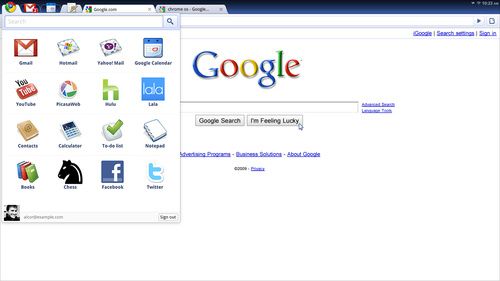 Google has come clean on its Chrome OS project today and open-sourced the OS. The "Chromium OS" project provides free code and will be open for contributions for the next year. Google is aiming for Chrome OS to be released to the public this time next year.
However, what exactly is Chrome OS? To that end, Google has produced a number of short videos to educate the public on how its new OS differs from the rest. As we already know, the entire experience is web-based, including all applications. This means fewer security risks and no messing around with installing or uninstalling apps. Read more
November 19, 2009 at 4:57 pm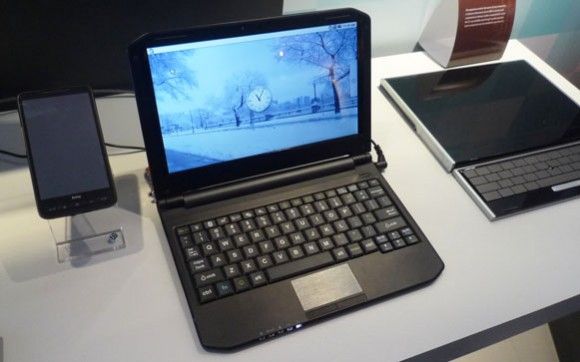 Qualcomm held a press event in London today, where it showed off different devices using its Snapdragon chipset. One of these was an Android smartbook from OEM Quanta. The fanless prototype is based on the Snapdragon chip and therefore very slimline.
The keyboard has been reconfigured to allow one-touch access to the homescreen, programs menu, applications and settings (such as 3G, Wi-Fi and Bluetooth). However, it did suffer from flex. Qualcomm confirmed that Lenovo's smartbook will be even thinner with curvier edges. Check out a hands-on video from Slashgear after the break. Read more
November 19, 2009 at 12:24 pm
We haven't even seen Intel's next-generation Atom 'Pine Trail' platform hit the streets yet, but Fudzilla is already reporting on its successor. The next-next-generation platform is codenamed Cedar Trail according to its sources (continuing the woodland theme) and will launch at some point in 2011.
There's little other detail, but I would suspect that this platform would see Atom move to a 32nm fab process to make the chipset even more energy efficient. Whether we will see a significant increase in clock speeds remains to be seen. Intel is expected to launch its Pineview processors for netbooks and nettops at the CES show in January.