February 24, 2010 at 5:11 pm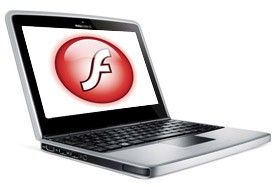 The third beta of Adobe Flash Player 10.1 is now out and brings with it some new additions including Intel GMA 500 graphics support. The GMA 500 GPU is found in several netbooks out there including the Asus Eee PC T91MT, Dell Mini 10, Asus Eee PC 1101HA and Acer Aspire 751. According to the release notes, the Broadcom BCM70012 chipset is also supported, although several people are struggling to get it to work.
Netbooked tested the new Flash Player on the Asus Eee PC T91MT and found that 720p HD video playback was smoother than before, although still not jerk-free. The latest update is available for Windows, Mac and Linux users and you can download it here.
February 24, 2010 at 12:28 pm
The Fujitsu Lifebook UH900 is a 5.6-inch handheld PC with multi-touch display. The UH900 is powered by either a 1.6GHz or 2.0GHz Z-series Atom processor, 2GB RAM, a 64GB SSD and Windows 7. It also features two USB ports, card reader, mini VGA and weighs just 1.1lbs.
Jenn over at Pocketables has received her 2.0GHz unit and promptly shot some unboxing photos for us to enjoy as well as some comparison pics. The packaging isn't inspiring and she lamented the absence of a case. Read more
February 24, 2010 at 9:32 am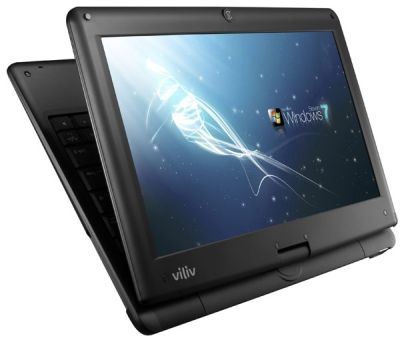 The Viliv S10 Blade is a 10.1-inch convertible netbook that comes with a high resolution 1366 x 768 display, 10-hour battery, 1GB RAM and an Intel Silverthorne processor (either a 1.6GHz Z530 or 2.0GHz Z550). It will be sold in various configurations, including options for XP or Windows 7 as well as HDD/SDD choices.
Dynamism has put up its pre-order page for the S10 Blade and it looks like it won't come cheap. Only pricing for the entry-level model (XP; 60GB HDD) is up, costing $699. Considering the alternatives (Gigabyte TouchNote and upcoming Asus Eee PC T101MT), the high price may push people to the competition. Read more
February 24, 2010 at 8:49 am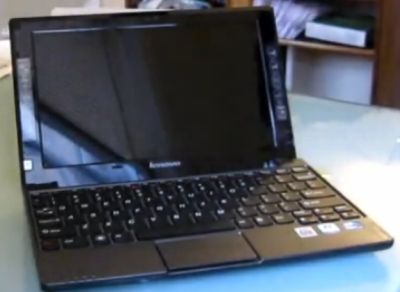 Most of our coverage on Lenovo's third generation of netbooks has concentrated on the S10-3t convertible tablet. Whilst reviews of the S10-3 have already surfaced, we hadn't seen an unboxing video for you to pore over. Brad from Liliputing has stepped forward and given their first impressions of the device.
He says that the Ideapad S10-3 is one of the "slickest" netbooks seen in a while with its matte textured lid, chiclet-style keyboard, brushed metal feel of the palm rest and integrated mouse buttons. Click through for the video. Read more
February 23, 2010 at 10:31 am
We are very excited about the smartbook form-factor here at NbC. Whilst some may question the need for yet another device category, smartbooks sit distinctly from netbooks in our view. Our definition of a smartbook is a device that is always connected and one that runs on an ARM-based chip.
Both are interconnected as ARM provides a SoC with embedded 3G, Wi-Fi and Bluetooth functionality. The result is similar to that of many smartphones, long battery life, a near enough instant resume function and the ability to check the internet from wherever you are. Read more
February 23, 2010 at 9:33 am
It looks like LG will have another Pine Trail netbook to sit alongside the LG X200 that sports a high-resolution display. The LG X140 has been spotted and looks like it will be the company's entry level netbook offering.
As such, the specs are nothing special and include a 1.66Ghz N450 Atom processor, 1GB RAM, 160GB HDD, Windows 7 Starter and a 6-cell battery. It will feature a 10.1-inch (1024 x 600) display as well as Bluetooth, Wi-Fi (b/g/n) and a 1.3MP webcam. A sim card slot also suggests that optional 3G will be on the cards. No other details are available right now, but you can check out some more photos of the X140 after the jump. Read more
February 23, 2010 at 8:42 am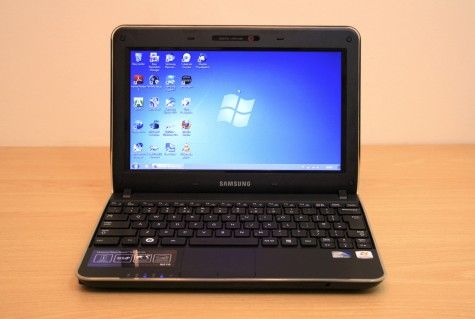 The Samsung N210 netbook has seen its first review courtesy of Matt from NetbookReviews.net. The netbook is one of four Pine Trail netbooks from Samsung. Whilst the specs don't stand out (N450 Atom CPU, 1GB RAM, 250GB HDD and Windows 7 Starter), you do get Samsung's fabled build quality, comfortable chiclet keyboard and an 11-hour battery life.
We struggled to tell how the N210 differed from the N220 at first, but we now we know the N220 has a two-tone lid (red/black and green/black) as well as an integrated subwoofer, which accounts for the small price premium. Matt liked the non-glossy display and large multitouch trackpad. He didn't formally test the 6-cell 5900 mAh battery but found that the quoted 11 hour runtime was probably a "fair estimation." Click here for the full review.
February 22, 2010 at 5:06 pm
When Lenovo launched the 11.6-inch AMD-powered Thinkpad X100e, I thought that would be as close as we get to a Thinkpad netbook. Well according to the official site, Lenovo may be planning to launch a 10.1-inch version at some point soon.
Lenovo's support page for the Thinkpad X100e clearly lists both the Intel N450 Atom processor in addition to the AMD Athlon MV-40 that is used in current models. Also, under the display heading, a 10.1-inch LED backlit display with 1280 x 720 resolution is listed alongside the current 11.6" (1366 x 768) specs. Read more
February 22, 2010 at 2:53 pm
One of Samsung's four 10-inch Pine Trail netbooks, the NB30 is now shipping in the UK. A number of retailers have the netbook in stock and there appears to be two SKUs. The first comes with Windows XP and a 160GB HDD, whilst the more expensive version has Windows 7 Starter and a 250GB HDD.
MicroWarehouse is listing the XP model for £247.56 and the Windows 7 Starter model for £296.95. Misco also has the W7S model but for a more expensive £317.24. The rugged Samsung NB30 has typical Pine Trail specs, armed with a 1.66GHz N450 Atom, 1GB RAM and an 11-hour battery life. However, it also comes with water tight seals, a HDD freefall sensor and a scratch resistant shell.
Via Sammy Netbook.
February 22, 2010 at 2:18 pm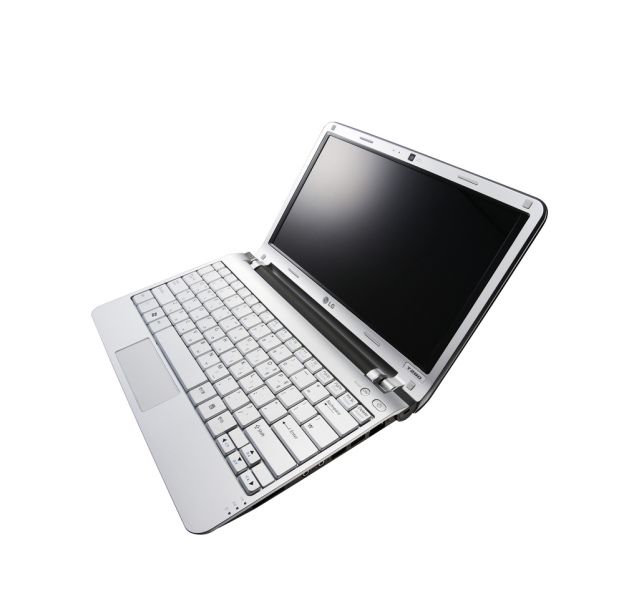 LG has announced a new CULV-based ultra-thin in the form of the 11.6-inch T280 series. Two models are available; the T280-GR63K that is powered by a 1.3GHz Intel Core 2 Duo SU7300 processor and the T280-LR3PK which has an Intel Pentium SU4100 processor. Both come with Windows 7 Home Premium.
This 11.6-inch notebook has a 1366 x 768 resolution display and comes with 2GB RAM, a 500GB HDD and Intel GMA 4500MHD graphics. Other features include a HDMI-out and Wi-Fi (b/g/n). The T280 weighs 1.39kg. Seems to be quite an attractive design, although we would have preferred dedicated mouse buttons rather than the integrated solution LG has used. There's no word on whether we'll see the LG T280 hit western shores right now, but we'll keep you posted. Check out some more pictures of the T280 ultra-thin after the break. Read more
February 22, 2010 at 8:07 am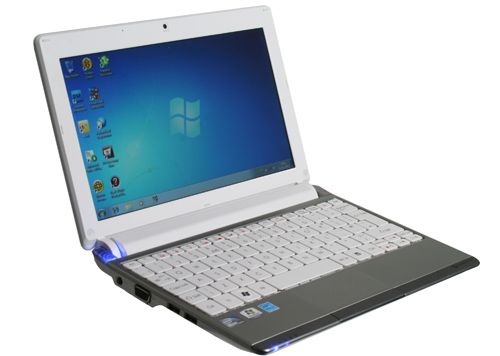 Packard Bell's dot S2 is their budget 10.1-inch Pine Trail netbook powered by a 1.66GHz N450 Atom, 1GB RAM, 250GB HDD and Windows 7 Starter. It also features a multi-gesture touchpad, Wi-Fi, webcam and Dolby Sound.
TrustedReviews took one for a spin and came away with some positive impressions, calling it "one of the better Pine Trail models so far." They really liked the chiclet keyboard and textured touchpad, whilst the glossy (1024 x 600) display and speakers were also of decent quality. Read more
February 21, 2010 at 9:01 pm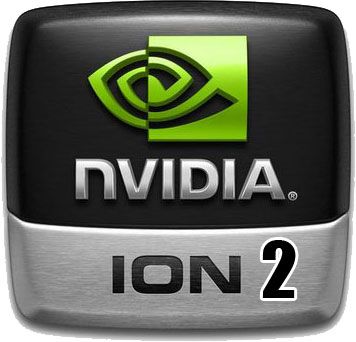 The Acer Aspire One 532G emerged as the first officially announced Nvidia ION 2 netbook earlier this week. This is despite still knowing very little about the "next generation ION" apart from the evidence suggesting it will be a discrete GPU part, possibly the GeForce GT218.
The 10-inch AAO 532G netbook was on show at MWC in Barcelona this week and NetbookNews managed to do some sneaky testing to see how 'next-gen' the new ION really is. They conducted the 3DMark03 graphics benchmark test on the netbook and initial results don't look too promising for those hoping ION 2 would be a leap in performance over the original. Read more
February 21, 2010 at 1:00 pm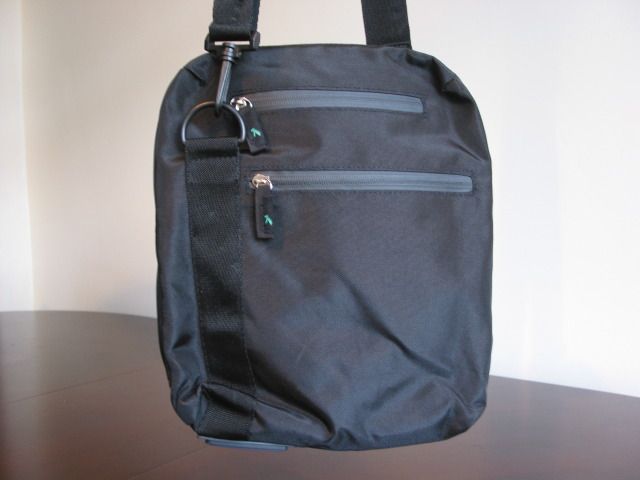 We have reviewed a fair number of netbook sleeves, cases and bags here at NbC, but now we have something that sits slightly differently to everything seen so far. The waterproof UltimateAddons netbook sling bag is designed to fit netbooks ranging from 8.9 to 10.2-inches. It doesn't feel much bigger than a case but offers enough room to carry accessories and comes with shoulder and handle straps to be used outdoors.
The UltimateAddons netbook sling bag comes in two colours, black (which we tested) and olive green. It was sent over for us to review by those nice guys over at Ultimate-Netbook who ship these bags at a cost of £19.99 with free worldwide delivery. Ultimate-Netbook is a specialist retailer of netbook accessories, including bags and cases. Read on to find out our thoughts on the netbook sling bag. Read more
February 20, 2010 at 11:13 am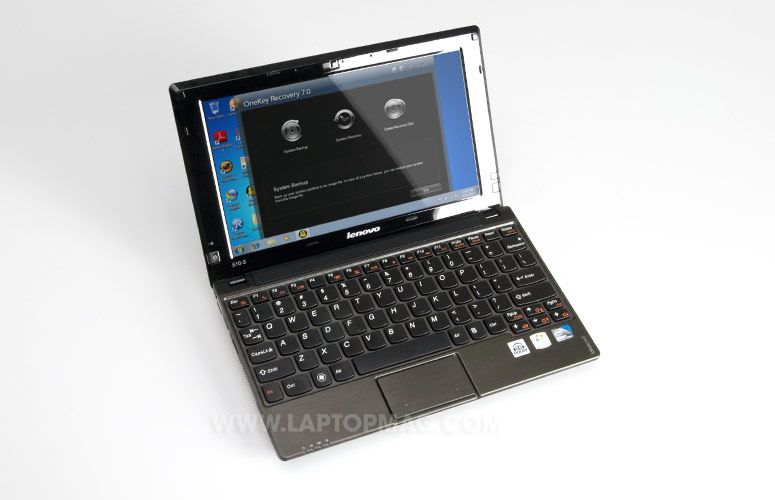 Most of the attention on Lenovo's new Pine Trail line-up has concentrated on the 10-inch S10-3t convertible netbook. However, Lenovo's S10-3 is its more traditional update to the S10-2 netbook. The S10-3 is pretty average in terms of specs and has a 10.1-inch (1024 x 600) display. It is powered by a 1.66GHz N450 Atom processor, 1GB RAM, 160GB HDD and comes with Windows 7 Starter.
Laptop Mag has put the Ideapad S10-3 through its paces. They liked its keyboard a lot, calling it the "best keyboard on any netbook" and also were fond of its instant-on operating system. On the negative side, the found the touchpad to be "finicky" with its integrated buttons, whilst battery life was shorted than the competition, although they still managed just shy of 7 hours. You can read the full review here.
February 19, 2010 at 10:55 pm
Google's Chrome OS is still months away from an official release, however, there is already a large group of underground developers trying to keep things fresh. The latest release from Hexxeh called Flow is interesting as, amongst other things, it includes Nvidia GPU support i.e. full ION hardware acceleration.
This means 720p and 1080p YouTube HD video content should be no problem for those on ION-powered netbooks using this latest build. Other features include user-customisable menus, automatic updates, battery life improvements, webcam support and various other bug fixes. You can download the release from here.
Via Engadget.