February 15, 2010 at 8:36 am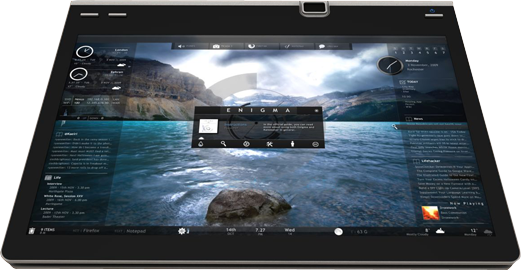 Hard details of Notion Ink's 10.1-inch Adam tablet have been few and far between. That has now changed with the company unveiling the specifications over on it its official site. We can now confirm that there will indeed be two SKUs, one including the Pixel-Qi display and one without. It will also come with a HDMI out, a rotating 3.2MP webcam, a 10.1-inch (1024 x 600) capacitive multitouch display and a 3-cell battery that should be good for 16 hours in full colour mode.
The design has also changed since our last look of the device at CES 2010 earlier in the year. The guys over at Technoholik managed to spend some time with the Adam and we've included their hands-on video after the jump. Slashgear also has had a pre-MWC play around and shot a video demonstrating Adobe Flash and its rotating webcam. Pricing is still a mystery, but hopefully more details will emerge at MWC that officially starts today. Read more
February 12, 2010 at 3:24 pm
Samsung intends to launch a netbook (or smartbook) using the new Chrome operating system. Phil Newton, head of Samsung IT Australia, said that the Chrome OS netbook will sport a 10.1-inch display and be similar in form-factor to the new Pine Trail Samsung N210 netbook.
"We will be expanding our range shortly and we will have a Chrome-based notebook," said Newton. It is rumoured to be powered by the new 1.5GHz Qualcomm Snapdragon chipset. What is known is that it will come with 2GB of RAM, a 64GB SDD, embedded 3G and a 12-hour battery life according to Newton. Don't expect to see this until the second half of the year.
Via Channel News [via NetbookNews.de].
February 12, 2010 at 2:32 pm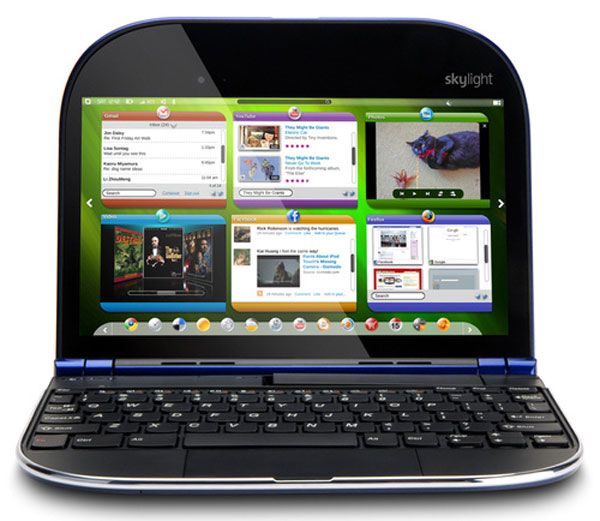 The 'smartbook' name dispute continues with the news that a Germany court has ordered Lenovo to stop using the 'smartbook' term to describe devices such as the Lenovo Skylight in Germany. Smartbook AG claims that it owns the trademark and says that Lenovo could be liable to a €250,000 penalty every time the term is used.
"Without approval by Smartbook AG, Lenovo must refrain from using the character sequence 'Smartbook' in all writing systems in association with mobile computers — such as laptops (notebooks) — as part of commercial correspondence in the Federal Republic of Germany," Smartbook AG said in a statement. Read more
February 12, 2010 at 12:40 pm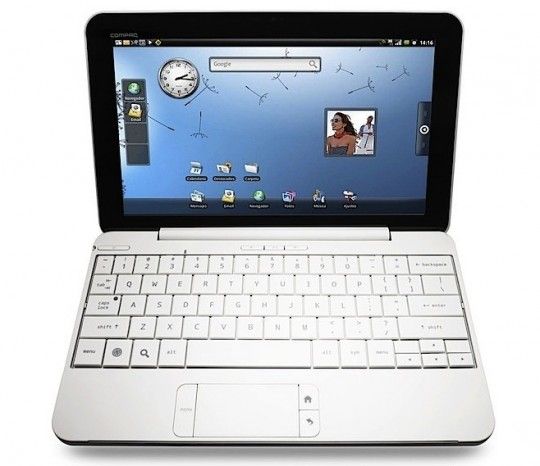 HP Spain has announced the Compaq Airlife 100 smartbook. It comes with a 10.1-inch display and integrated 3G pointing to the ARM chipset (possibly a Qualcomm Snapdragon?) Other features include a 16GB SSD, Wi-Fi, card reader, webcam and a 12-hour battery life.
The Airlife 100 looks like a very attractive slim line device, sporting a flat-key keyboard and some additional shortkey buttons sitting besides the touchpad. I didn't notice the mouse buttons, which could point to an integrated solution. It's also difficult to tell whether it comes with a matte or glossy display and at what resolution. Read more
February 10, 2010 at 6:21 pm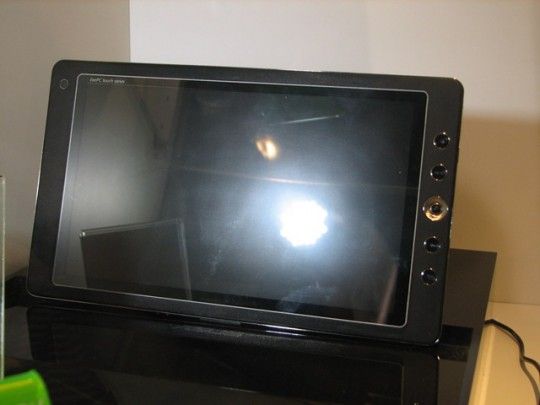 Asus Chairman Jonney Shih has said that the company is prepping a "killer product" for launch in June, probably during the Computex show in Taiwan. Whilst he didn't give any further hints, the most likely reference is to its tablet device (dubbed Eee Pad) that is will sport the Nvidia Tegra 2 chipset.
The Eee Pad was first spotted at CES 2010, although no specs were detailed. It was simply referred to as the "Asus Tablet Concept" along with a placeholder saying that it is powered by a Nvidia Tegra chip. The news came as Asus announced it will be spinning off its Pegatron manufacturing arm. The device is said to be manufactured by Pegatron and be launched at a sub-$500 price point. If true, Apple iPad may have some stiff competition in the second half of this year.
Via Slashgear.
February 9, 2010 at 8:56 am
Of the many tablets shown off at CES 2010 in January, the Notion Ink Adam was one of the most interesting. It utilizes two of the most exciting technologies in the mobile computing space, the Nvidia Tegra 2 chipset as well as Pixel Qi's 3Qi Hybrid 10-inch display. Whilst the device shown at CES was very much a prototype, Slashgear has managed to get their hands-on with renders of what the finished tablet will look like.
Interestingly, the company is considering two models, one that is 12.9mm thick and the other is 11.6mm in thickness (for reference the iPad is 13.4mm thick). Notion Ink hasn't said what the differences are, but one version may end up excluding the Pixel Qi display that no doubt adds bulk and instead going for a vanilla LCD display on the slimmer model. Read more
February 2, 2010 at 2:50 pm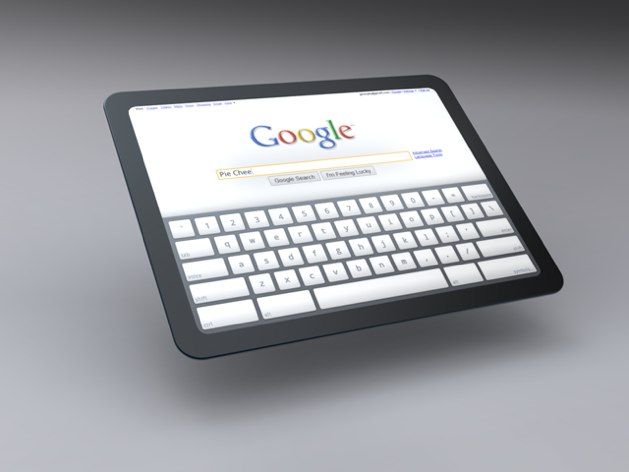 Google may be setting itself on a collision course with Apple's iPad if new pictures and video of a tablet concept is anything to go by. The company has remained quiet on whether there will be full multi-touch support in Chrome OS, although I'd be very surprised if there wasn't. Recently TechRadar attended a talk where Google's Senior Product Manager of Search indicated that touch may indeed be on the horizon.
The tablet concept images have shown up on the Chromium development site, where Google is sharing some of its mock-ups. Whilst this is purely a prototype it shows the direction Google is taking and likely means that it is considering all form-factors (netbooks, smartbooks, MIDs as well as tablets). Check out the concept video for yourself after the break. Read more
January 30, 2010 at 5:51 pm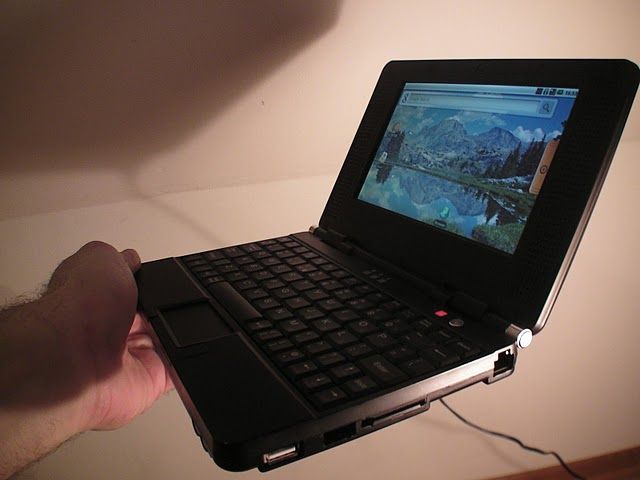 The Hivision PWS700CA is an intriguing little device. The smartbook sports a 7-inch (800 x 480) display and is powered by an ARM926 processor and runs Android. It weighs just 650g and counts 720p HD video playback as one of its features.
Charbax from ARMDevices has been playing around with one for a while and put it to the test in a thorough video review. Whilst you won't see this hit Western shores just yet, he believes that if one of the big retail giants came on board it could sell for as cheap as $100. Check out the video after the jump. Read more
January 29, 2010 at 7:57 pm
If CES wasn't an indication enough that 2010 is likely to be the year of the tablet (or slate if you prefer), then Gizmodo has a nice comparison table where it has compared six slates (including the recently announced Apple iPad).
Having a quick run through the list, the Notion Ink stands out for me. It's the only one to come with a Pixel Qi display for e-reading duties and sports Android, Tegra 2 and even a HDMI out. The only glaring omission is Adobe Flash support, but I'm sure Android will support this at some point down the line. Check out the detailed comparison table after the break. Read more
January 29, 2010 at 9:30 am
MSI is planning on launching its 10-inch Tegra tablet, first shown off at CES, later this year for $500 according to Digitimes. It should be armed with Tegra's Cortex A9 chipset and Android operating system.
This will pit it against the Apple iPad, with a similar price point, display and computing power. However the MSI tablet should benefit from multitasking and it is reported to be "thin and light." Tegra should also be able to handle 1080p video as opposed to 720p for the Apple iPad. There are still question marks over a full spec-list but we'll keep you posted.
January 28, 2010 at 8:17 pm
Qualcomm has released a statement, where it responds to Germany company Smartbook AG's "aggressive campaign to prevent the continued use of the term "smartbooks" by journalists, manufacturers and consumers".
Qualcomm goes on to say that it is complying with a restraining order in Germany that requires it to issue a disclaimer if it wants to use the smartbook term. It goes on to say that 'smartbook' is a generic term used to describe a subset of devices sitting between netbooks and smartphones.
Qualcomm is looking to cancel the trademark in Germany. Smartbook AG has been trying to register the term in other countries, however European countries have thrown out their request. Hopefully, we'll see an end to this ridiculous dispute very quickly. Check out the full statement below. Read more
January 9, 2010 at 5:37 pm
Following the official Nvidia Tegra 2 announcement, a whole number of different next-gen Tegra powered products were shown on the trade floor at CES. Rather than creating a post for every single one, we've summarised each below and attached any relevant videos. Most of these consisted of tablets, rather than smartbooks, but it gives you a good idea of what to expect over the coming year. Check out the Tegra 2 action after the jump. Read more
January 9, 2010 at 3:51 pm
Earlier in the week, Freescale announced a $200 tablet reference design that it hopes will come to the market via an OEM partner as early as this Summer. The tablet has a 7-inch (1024 x 600) display and is powered by the i.MX515 processor (including the ARM Cortex A8 chip), 512MB RAM and 4-64 GB of flash storage.
A number of publications went hands-on during CES this week with a mixed reception. The UI tended to be a bit laggy but the resistive touchscreen worked well. The build quality also wasn't great and neither was the keyboard according to some reports.
Interestingly, there is an optional ($50) docking keyboard that the tablet slides right into turning it into a quasi-netbook. However, the dock keeps the display at one angle and can't be folded over, so it's only real use will be on a desk. Check out some videos of the device in action after the break. Read more
January 8, 2010 at 10:23 am
Qualcomm is planning on launching at least two new Snapdragon chipsets this year. The first is a 45nm version of the current Snapdragon, the 8X50A, which will have a 1.3GHz clock speed. It will be offered to OEMs later this month and products are expected by the end of the year.
Also, just before the year end, Qualcomm will launch the 8X72, a 1.5GHz dual-core Snapdragon chipset to be used in upcoming smartbooks and maybe some high-end smartphones. The chip will be capable of encoding 1080p HD video content.
Via Hexus.
January 7, 2010 at 7:13 pm
Nvidia has formally announced the 40nm Tegra 2 chipset. The new chip combines a dual-core ARM Cortex A9 processor (running up to 1GHz speeds) with Nvidia graphics to create a platform expected to be used in a number of HD tablets, smartbooks and smartphones launching this year.
As you would expect, Tegra 2 can stream 1080p video, has HDMI-out and benefits from Flash Player 10.1 hardware acceleration. It does all this with an all day battery life. According to Nvidia, Tegra can deliver over 16 hours of HD video (140 hours of music) on a single charge – astonishing if true. Read more