January 3, 2010 at 1:33 pm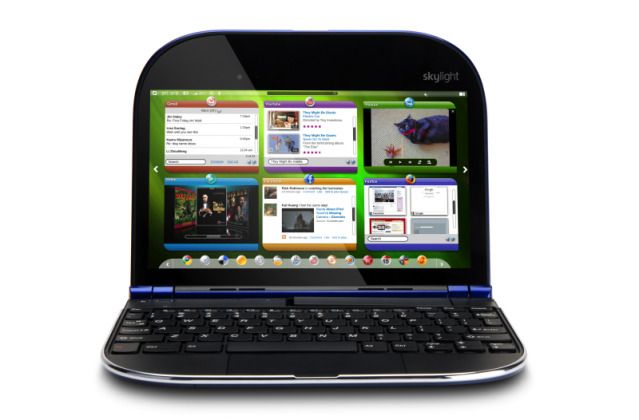 Lenovo is set to announce the Skylight smartbook at CES next week. The tipster who gave us a heads-up on the Ideapad S10-3t has given us the first details of the new smartbook.
The Lenovo Skylight is the company's first smartbook, powered by the ARM-based Qualcomm Snapdragon chipset. It will launch in the US in April, where one will be able to purchase the Skylight on a standalone basis through Lenovo.com for $499 or on a two-year AT&T 3G data contract. The Skylight will then be available in Europe and China later in 2010. Read more
December 28, 2009 at 9:24 pm
We have been waiting for the smartbook revolution to take hold for some time now. Well it looks like it will kick off in earnest from the first quarter of next year. According to President Kim Yung-sup of ARM Korea, "20 companies in the world are preparing for release of smart book. And we will see them from 1Q."
He went on to say: "Already one company finished development and is considering time of release. Considering local market which is led by window OS, smart book market will be led by overseas."
We expect to see the first details of the smartbook rollout at CES 2010, which is kicking off in a few weeks time. We are very much looking forward to seeing exactly what's on offer.
Via etnews.
December 17, 2009 at 10:34 am
Whilst it is looking ever more likely that Google will be releasing its own branded Android smartphone called the Nexus One, it appears that they may be planning something similar for netbooks with Chrome OS.
According to TechCrunch sources, Google has "been talking to at least one hardware manufacturer about building a netbook for Google directly." The idea is that these Chrome OS netbooks will be Google branded and would release in time for Christmas 2010. The netbooks (or smartbooks) will be mobile enabled and subsidized via wireless carriers. Read more
December 16, 2009 at 4:19 pm
Nvidia's Tegra chipset is similar to ION but differs in that it marries an ARM-based processor with an Nvidia GeForce GPU whereas ION pairs an Intel Atom CPU instead. The benefits of the Tegra SoC (system-on-chip) includes the ability to handle 1080p video, HD Flash, GPS, Wi-Fi, 3G and a huge battery life. All of this while being very energy efficient.
However, Tegra hasn't taken off as well as Nvidia would have hoped. It is used in the Zune HD but not too many other high profile products. In response to this, Nvidia is set to announce the second-generation Tegra chipset at CES in January. Tegra 2 is believed to be twice as powerful as the original and run on a 40nm dual-core ARM processor. A number of new devices sporting the Tegra 2 chipset are expected to appear at CES 2010. Read more
November 11, 2009 at 12:24 pm
Qualcomm is expected to announce its first smartbook device tomorrow (12th November) at an analyst meeting in New York. It is unknown whether this will be a prototype or whether it is the finished article and to be announced along with an OEM. For those that are interested the meeting starts at 10AM Eastern Time and you can listen to the meeting here.
Smartbooks are a new category of device that sports an ARM chipset and is always connected to the internet through a SoC (System on Chip) that combines 3G, wireless and GPS. The chips are also said to be highly energy efficient, which means long battery lives. Qualcomm says that 40 Qualcomm Snapdragon-powered products are in the works from 15 different manufacturers.
November 9, 2009 at 3:55 pm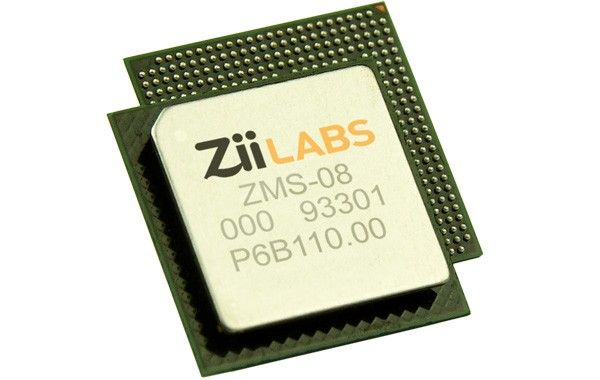 ZiiLABS, which is owned by Creative, has announced a new chipset based on a 1GHz ARM Cortex processor, capable of full 1080p HD video playback. The processor is expected to be used in smartbooks, tablets and home media hubs.
The ZMS-08 processor can deliver full 1080p H.264 video, accelerated OpenGL ES 2.0 3D graphics at up to 1 Gpixels/sec, Adobe Flash 10, image processing and advanced Xtreme Fidelity X-Fi Audio effects. The chip is aimed at low-power mobile devices. Read more
November 5, 2009 at 5:49 pm
Details of the second generation of Nvidia's Tegra platform are starting to emerge. Fudzilla is reporting that the new chip will arrive in 2010 and will use the dual-core ARM 9 processor. This will give it twice the computational and graphics power of the current Tegra chip according to "high ranking industry sources".
Nvidia CEO, Jen-Hsun Huang, wants Tegra to account for over half of the company's revenues in the next few years. Whilst it's presence is likely to end up in high-end smartphones, they will also feature in smartbooks too.
October 30, 2009 at 10:36 am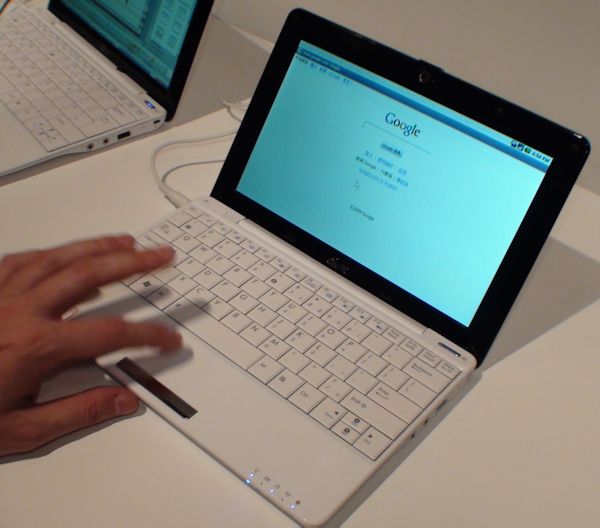 This is why you should never trust what a Chief Executive says. Asustek CEO, Jerry Shen, has apparently told an investor conference yesterday that it will be launching a smartbook device in the first quarter 2010. He even referred to smartbooks with such colorful language as a "secret weapon" that could take the company to a new "Eee PC-like peak"
However, it was only in late August when Shen had reportedly frozen development of smartbooks. "Currently, I still don't see a clear market for smartbooks," Shen said at the time. Obviously something has changed his mind in the intervening two months, looking at the contrast in sentiment.
Little detail is known about the Asus smartbook, although Shen said that pricing will be around the NTD 6,000 ($185, €125, £110) mark, before tax. It will also apparently be powered by a Qualcomm Snapdragon (ARM-designed) processor. We're still waiting for the hoard of smartbooks to launch this quarter, however despite this, it would take a foolish person to write off this interesting new category of device.
Via Shanzai.
August 5, 2009 at 6:21 pm
A big smartbook push is expected by a number of manufacturers towards the end of the year. This includes netbook heavyweights such as Asustek and Acer. However, another heavyweight in the industry, Micro-Star International (MSI) will not be following suit according to Digitimes.
The report says that both MSI and Elitegroup Computer Systems (ECS) will watch the launch round from the sidelines, to determine exactly what the market response will be for these new devices. ECS was planning on entering the smartbook segment, through orders from Chinese vendors. However, these orders were cancelled and now ECS will wait until early next year before making another move in this new area.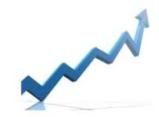 Netbook shipments are expected to reach 59 million units in 2013, a near five-fold increase compared to the 12.5 million units shipped in 2008 according to research group Semico. In 2013, the near 60 million netbooks will account for nearly 22 percent of the total mobile PC market.
The report also says that there will be a much wider array of processors powering future netbooks, Intel currently accounts for 90 percent of netbooks. It expects VIA to become more prominent as well as ARM-based chips from the likes of Qualcomm, Texas Instruments and Freescale. Read more
Whilst the smartbook category is still very new, that hasn't stopped Freescale Semiconductors to team up with the Savannah College of Art and Design (SCAD) to come with some real 'out-of-the-box' ideas on what the future smartbook concepts may look like.
Smartbooks are based on ARM chips and have been introduced to fill a gap between smartphone and notebook products. Typically, they will be an always connected device via 3G, have instant-on functionality and have much longer battery life than your typical netbook. Freescale has its own ARM-designed chip in the form of the i.MX515.
"This initiative has given Freescale valuable insight into how end-users prefer to interact with smartbooks, and this knowledge will be fed back into our chip design processes, ultimately resulting in future i.MX processors that enable compelling consumer experiences and entirely new classes of consumer devices," said Glen Burchers, Consumer Segment marketing director for Freescale.
A number of designs were shown including a modular smartbook as well as ones that feature sliding keypads, vertical displays and also one with leather-based casing. See all of the prototypes after the break. Read more
We should start to see a number of ARM-powered netbooks hit retail as the year ends. As ARM chips are not x86 (unlike Intel Atom), it means currently they cannot support Windows XP, Vista or Windows 7. More than likely we'll see these ARM netbooks running on Linux-variants such as Google's Android OS. However, ARM's CEO is hinting that Windows 7 support may be on the cards at some point in the future.
ARM recently reported its first quarter results and during the analyst conference call, ARM's CEO, Warren East, said "Microsoft will continue to play an important part in this [netbook] space. If there was Windows support for the ARM processor today clearly it would be a very different marketplace. Perhaps there will be support in future but that's really for Microsoft to comment on and not for us to comment on, I'm afraid." Read more
April 25, 2009 at 11:38 am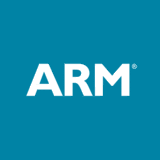 ARM is looking to be the leader when it comes to netbooks priced in the sub-$200 price range. ARM's Director of Mobile Computing. Bob Morris, believes that its chips could even usher an era of netbooks for as low as $110. This would place them in "impulse buy" territory, he believes, rather than one that needs considerable thought.
Morris also said that he expects to see five or six such ARM netbooks from "several major OEMs" coming out around August or September, just in time for the Christmas shopping season. Asked to describe what an ARM–powered netbook will look like , Morris talked of something similar to a portable DVD player with enough battery life to watch three entire HD films, back to back. Read more
April 24, 2009 at 11:05 pm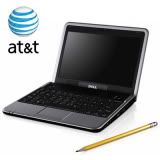 AT&T is putting its weight behind netbooks using ARM processors, calling them the "next big step," according to EE Times. Glenn Lurie, president of emerging devices for AT&T's wireless group, said that he expects AT&T to offer ARM/Linux netbooks in addition to present-day x86 devices. Lurie claims that a wide variety of netbooks are on the way.
"There are a lot of people who will dive in and build netbooks, including folks like cellular or wireless OEMs who never built a computer before. There will be a lot of innovation around what a netbook looks like and what the use cases are, and we will see this evolve very quickly," he added.
AT&T has signalled its support for any netbook CPU that will come to the wireless broadband party. At the beginning of this month, the carrier rolled out four subsidized netbooks – Acer's Aspire One, Dell's Mini 9 and 12 and LG's X110. Currently available only to shoppers in Atlanta and Philadelphia, the netbooks will be available nationwide later this year, the carrier says.
March 14, 2009 at 2:03 pm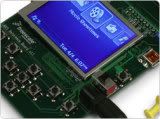 At least two ARM-powered netbooks are expected to appear at Computex Taipei according to Digitimes. One netbook due to appear will be manufactured by Pegatron Technology and equipped with Freescale's i.MX51 CPU (ARM Coretex A8) whilst the other will be manufactured by Wistron equipped with a Qualcomm Snapdragon CPU.
ARM's Chief Executive has already revealed that he expects ten ARM-powered netbooks to launch in 2009, therefore the Computex launch fits in with this timescale. Others are likely to follow suit, we already know that Asustek is considering future Eee PCs equipped with the Qualcomm Snapdragon chip. MSI has also expressed interest in developing for the Nvidia Tegra system-on-chip platform too. Computex takes place between 2 – 6 June 2009.