January 26, 2010 at 8:05 am
The guys over at Laptop Mag have pitted six 10-inch Pine Trail netbooks against each other to find out a worthy winner. All models sport the 1.66GHz N450 Atom processor and various features were compared including design, performance and battery life.
The models tested were the Acer Aspire One 532h, ASUS Eee PC 1005PE-P, Dell Inspiron Mini 10, HP Mini 5102, MSI Wind U135 and Toshiba mini NB305. We won't spoil the overall winner, but three models stood out. The Toshiba has the best keyboard and touchpad, whilst the Asus offers the best battery life. The HP is a great all rounder and great for business use. Click here to read more.
January 26, 2010 at 7:47 am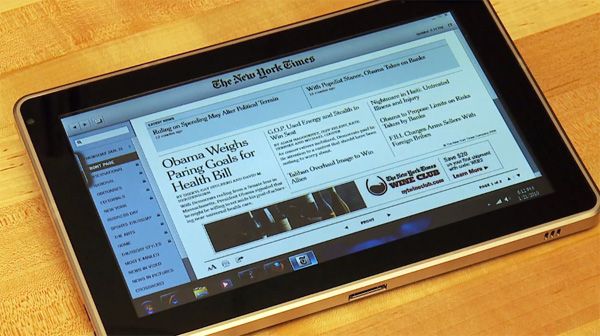 Perhaps reminding people that there are other tablets coming to the market apart from Apple's mythical device, HP has released a timely video where a few employees talk about its Slate tablet device. The device is demoed by HP Spokesperson Greta Schlender and Phil McKinney, CTO of HP's Personal Systems Group.
Apparently it was conceived two years ago but shelved as it wasn't ready for the market. Since then a "perfect storm" of hardware and software has made it viable again. It is expected to arrive at some point during 2010. Check out the video after the break. Read more
January 26, 2010 at 7:31 am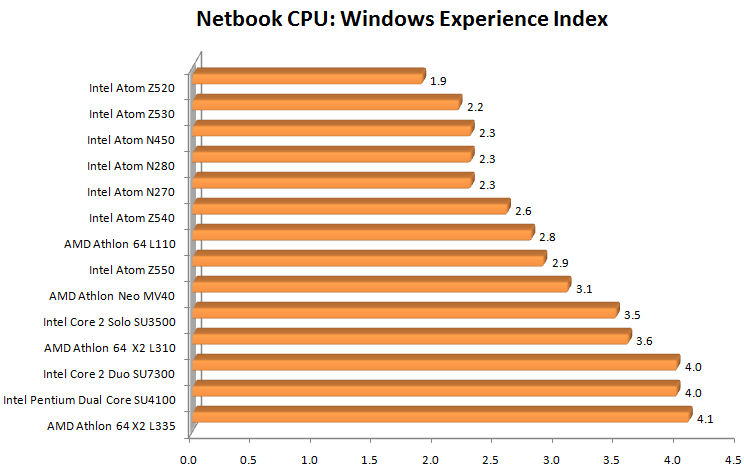 The sheer number of processors on the market can be a minefield to try and differentiate – different clock speeds, cores and cache sizes all need to be considered (along with TDP).
When testing netbooks, it's strange that some models have felt more sluggish than others, especially when they're meant to have the same clock speed. In particular, I'm talking about the 1.6GHz N270 and Z530 Atom. Both had the same speeds but the Z530 always felt more sluggish.
Well it looks like Yugatech has come to the same conclusion (albeit marginal). They have charted all the main Atom netbook processors including a few Intel ULV processors as well as AMD ones. Check out the interesting chart after the jump. Read more
January 25, 2010 at 1:10 pm
Panasonic has announced a new line-up of "Let's Go" notebooks and amongst them is a netbook sporting the new Intel Core i7 processor. Panasonic has managed to fit a 1.06GHz Intel Core i7-650UM processor into its R9 series that boasts a 10.4-inch (1024 x 768) display.
This processor benefits from Intel's Turbo boost technology that allows the speed to flex up to 2.13GHz depending on usage. It manages to include this in a chassis weighing just 0.93kg, whilst also bundling a 3100mAh battery rated to last for 7.5 hours. It features 2GB RAM (max 4GB), 250GB HDD and Windows 7 Professional 32-bit. Read more
January 25, 2010 at 8:02 am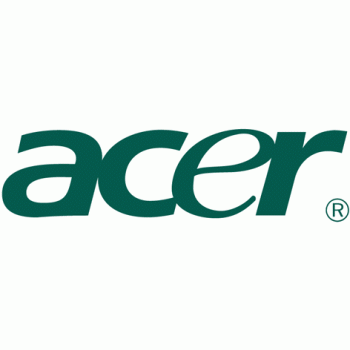 Acer will look to aggressively push Chrome OS in its netbook line-up, expecting around one million Chrome OS netbooks to be sold this year out of a total 12-15m forecast. The company wants to be first to the market with Chrome and is planning to launch its first netbook in the third quarter.
Acer is targeting Chrome OS netbooks to account for 10 percent of its line-up, to put this in context, its dual boot (Android/Windows) netbooks currently account for 5 percent. "For Chrome, we're aggressively pursuing to become one of the first, so there's a change to the Microsoft-Intel environment," Jim Wong, president of IT Products division said. Read more
January 22, 2010 at 3:30 pm
We still don't know exactly how Nvidia plans to introduce its 'next-generation' ION chipset/GPU into Pine Trail netbooks, but despite that Digitimes is reporting that Asus is planning an ION 2 powered Eee PC to launch in April.
The report goes on to say that Pine Trail netbooks should drop in price by the end of the second quarter as N270/N280 Atom-based netbooks fall out of the market. It also said that the Eee PC T101 touchscreen netbook will launch in February.
January 22, 2010 at 2:50 pm
The use of ARM-based processors will exceed Intel's x86 equivalents by the year 2013, or so says they data crunchers over at ABI Research. They say that current shipments of UMDs (ultra-mobile devices including netbooks, smartbooks, MIDs and UMPCs) using x86 processors stands at around 90 percent.
This is expected to reverse as ARM-based devices offer more choice for vendors. The perception that ARM devices, such as smartbooks, are always-connected and have much longer battery lives than their x86 equivalents will no doubt help the ARM push. I've seen many similar reports that talk of Linux overtaking Windows for UMDs in a broadly similar timeframe. One thing's for sure smartbooks and the like are here to stay.
January 22, 2010 at 1:04 pm
Those looking to enjoy high-definition video content on their netbooks currently have two main choices. The first is to seek out an Nvidia ION-powered netbook and the second is to get one installed with Broadcom's Crystal HD media accelerator card for $30.
The guys over at Laptop Mag did some tests comparing a Dell Mini 10 netbook with Broadcom Crystal HD card against the HP Mini 311 armed with the Nvidia ION chipset. Read more
January 21, 2010 at 8:01 am
Laptop Mag has published their review of Dell's new Pine Trail-powered Inspiron Mini 10 netbook. One of the biggest improvements is a new design that means less bulging batteries, however this hasn't compromised battery life. According to their tests, the Mini 10 lasted for nine hours, nearly four hours longer than the original.
Other positives include loud speakers, a fast hard drive and better performance when streaming web content compared to other netbooks. One frustration is that Dell has kept faith with its integrated mouse buttons on the touchpad that are tricky to use. Read more
January 20, 2010 at 8:36 am
The super-slim LG X300 has seen its first promotional ad, trying to hit home just how skinny it really is. It uses the same envelope stunt used by Apple when showing how thin its Macbook Air was.
When the ultraportable is taken out, the Apple system is referred to as "unthinkable" and chooses the LG X300 instead that is thinner (0.7-inches) and lighter (2.1lbs). Check out the video after the break. Read more
January 19, 2010 at 8:10 pm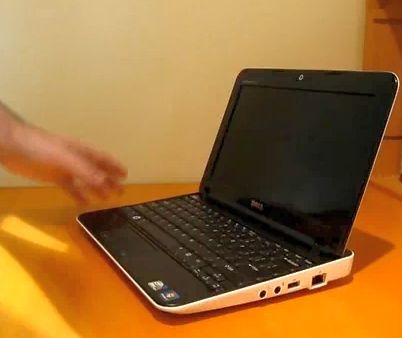 The new Dell Mini 10, equipped with the latest Intel Pine Trail processor, has a different design over the older model that actually warrants a look. It is slimmer than the original and is characterised by its white base. The battery is also more integrated and it comes with a 92 percent keyboard. It also features a "hinge forward" design, more recently seen on its luxury Adamo laptop.
Brad from Liliputing has unboxed the Mini 10 to give us a closer look at the design. Check out his video unboxing after the jump. Read more
January 19, 2010 at 12:50 pm
The Lenovo Thinkpad X100e has seen its first review courtesy of Peter at Netbooked. He praised the typical Thinkpad industrial looks and ergonomics and went as far to say that the chiclet keyboard is the best used on an 11.6-inch device. Add the fact that it includes a matte display and trackpoint navigation and the X100e doesn't let the Thinkpad brand name down.
Peter was less enamored with choice of 1.6Ghz AMD Athlon Neo processor that was sluggish in use and barely more powerful than your average netbook. However, the X100e is good enough for HD video playback thanks to its ATI Radeon HD 3200 graphics, although you don't get a HDMI-out included. Read more
January 18, 2010 at 10:19 pm
For those keeping an eye on the Acer Aspire 532h & HP Mini 210 Pine Trail netbooks, you may want to check out a couple of unboxing videos for a closer look. nDevil unboxed a HP Mini 210 with high-resolution (1366 x 768) display. You can see that the 6-cell battery sticking out quite a bit at the back, another video also shows the screw-less access to the bottom panel.
The Acer Aspire 532h was unboxed by NetbookNews.it. It's in Italian but gives you an idea of what's in the box. Check out both videos after the jump. Read more
January 18, 2010 at 10:02 pm
Intel plans to launch its AppUp application store on Moblin as well as Windows, not a surprise given the company's close involvement with Moblin. The Moblin version will be tailored for the platform offering more open-source apps and an interface consistent with the Moblin UI.
Apps can be launched directly from the store and you can install these applications on up to 5 netbooks. Check out a hands-on video of it in action after the jump. Read more
January 18, 2010 at 8:13 pm
Intel hasn't officially announced any details regarding its 1.83GHz N470 Pineview Atom processor, however at least one netbook is now on sale sporting the new CPU. The Lenovo Ideapad S10-3t convertible tablet is on sale in the US (with N470 Atom) for $649 and is shipping in 9 business days. It comes with a 10-inch multitouch display.
This puts it at $100 more than the N450 Atom-based S10-3t. However the more expensive SKU does get you Windows 7 Home Premium, 2GB RAM and a 250GB HDD as standard. The cheaper version comes with W7 Starter, 1GB RAM and a 160GB HDD. This could mean other netbooks sporting the faster Pineview processor are likely to be available soon.
Via Netbooked.