April 26, 2010 at 7:20 pm
Intel has officially launched the CTL 2go Convertible Classmate PC NL2, the latest Classmate PC aimed at kids. However, the specs are anything but skimpy. You get a 10.1-inch (1024 x 600) resistive touchscreen display powered by a 1.66GHz N450 Atom processor, 1GB RAM and either 32GB flash or a 2.5-inch HDD.
It also comes with a water-resistant keyboard/touchpad, accelerometer, Wi-Fi (b/g/n), two USB ports and SD card slot. WiMAX, 3G or GPS are also optional. As it's aimed for kids it has HDD protection, Intel says that you can drop it 60cm without damage (70cm for the flash version). The company quotes 4.8 hours for the 4-cell battery and 8.5 hours for the 6-cell. Read more
April 25, 2010 at 8:07 pm
Dell will launch a "netbook tablet " and normal netbook, both sporting Android according to a leaked roadmap obtained by Android Central. The Dell Sparta netbook will come with a rotatable 11-inch (1024 x 768) display powered by an ARM processor. It will also come with optional 3G along with Wi-Fi and Bluetooth.
The Dell Athens netbook is more typical in its form-factor and will sport a similar sized display and ARM processor. It will have a thin chassis and weigh less than 900g (1.98lbs). These models are expected to launch during the Autumn. Check out a large screencap of this Dell roadmap after the break. Read more
April 25, 2010 at 7:49 pm
The Asus Eee PC 1201NL is one of the many netbooks the company has using the 12-inch chassis. This particular model combines the 1.6GHz N270 Atom processor and original Nvidia ION LE chipset. It also includes 1GB RAM, 160GB HDD and Windows XP.
I haven't heard too much about this netbook since it was announced at CES in January. However, Indian site Techtree has reviewed the 1201NL and will be released in the country next month. Compared to the AMD-powered 1201T, the 1201NL offers HDMI, a higher capacity battery (63Wh vs 47Wh) and a slightly brighter screen. Their battery test yielded 3.5 hours of runtime.
Via Netbooked.
April 23, 2010 at 4:11 pm
Viewsonic has announced a new netbook for the UK market called the VNB106D. The model doesn't stray from the typical netbook mould, offering a 10-inch (1024 x 600) display, last-gen 1.6GHz N270 Atom processor, 1GB RAM, 160GB HDD and Windows 7 Starter.
Despite standard specs, it is quite thin measuring just 18.2mm in thickness and weighs 1.26kg. Other features include Wi-Fi (b/g/n), a 0.3MP webcam, card reader, two USB ports and a 4-cell battery. Click through for the specs. Read more
April 23, 2010 at 11:52 am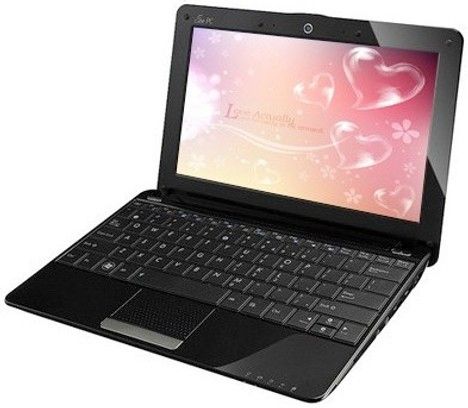 Following on from this morning's rumour that the 12-inch Asus Eee PC 1201PN will not feature Nvidia Optimus technology, despite running next-gen ION graphics, Blogeee is reporting on another Asus netbook that will include Optimus.
The Asus Eee PC 1215N netbook will come with Intel's new dual-core Atom netbook processor, next-generation ION and Optimus technology. It is expected to launch in July. No other specs are known at this time.
Update: Notebook Italia is also confirming the existence of the Eee PC 1215PN, although they say it will launch in June, rather than July. They also confirm the Optimus-less 1201PN and say it will launch in May.
April 23, 2010 at 10:49 am
I'd park this firmly in rumour territory for now, but Pierre from Blogeee is reporting that Asus' upcoming Eee PC 1201PN netbook that comes with ION 2, will not be sporting Nvidia's Optimus power-saving technology.
His source for this news is Nvidia France, who has suggested that next-generation ION graphics is not synonymous with Optimus technology. If true, this is completely against my understanding of the next-gen ION part. ION 2 was presented to us as having embedded Optimus technology. At no point was it suggested that it is a feature that a manufacturer may or may not include. Read more
April 22, 2010 at 11:10 am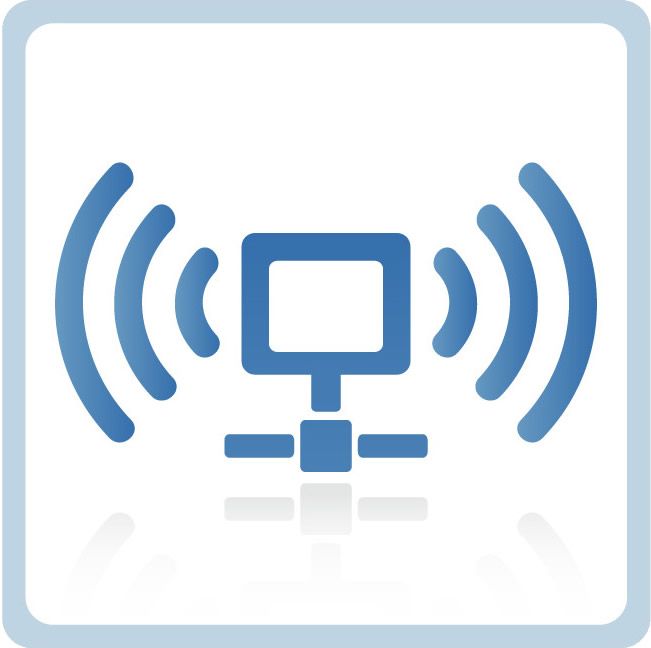 Intel's next major Atom platform, codenamed Cedar Trail, will bring with it a host of improvements over existing Pine Trail netbooks. It will have better HD video playback capabilities and, according to Fudzilla, will also feature 1080p Intel Wireless display 2.0 support.
This will give you the ability to stream HD video content directly to your TV, all over the air. An adaptor will be needed on the receiving end, such as the Netgear Push2TV adaptor, but apparently it works like a charm. This is expected to be included in H2 2011 or at launch of the Cedar Trail Atom platform.
Fudzilla also says that Cedar Trail will support a number of open source operating systems including Google Chrome OS and Meego (the collaboration between Intel and Nokia).
April 22, 2010 at 10:22 am
Following a whole raft of Dell smartphone leaks, it looks like the company is also planning a 7-inch tablet sporting the Nvidia Tehra 2 chipset and Android 2.1.
Dell is calling the tablet 'Looking Glass' and looks like it's the bigger brother of the 5-inch Streak tablet. It comes with a 800 x 480 resolution touchscreen 4GB of RAM and ROM, SDHC card slot (32GB compatible), 1.3MP camera, Wi-Fi (b/g/n), Bluetooth 3.0 and an optional ATSC/DVB-T TV tuner. It is expected to land in November 2010. Click through for the specs. Read more
April 22, 2010 at 10:07 am
The wait to see next-generation Nvidia ION graphics hit netbooks already feels like a long while. However, this wait is set to get longer if Engadget is to be believed. The 12-inch Asus Eee PC 1201PN with 16-core ION is now expected to hit Europe/Asia in late May and the US in June.
The 8-core ION Acer Aspire One 532G has also been delayed by a month is now expecting to appear in early June also. It's unknown what has caused this delay, although Nvidia claims it has nothing to do with them.
April 21, 2010 at 8:07 pm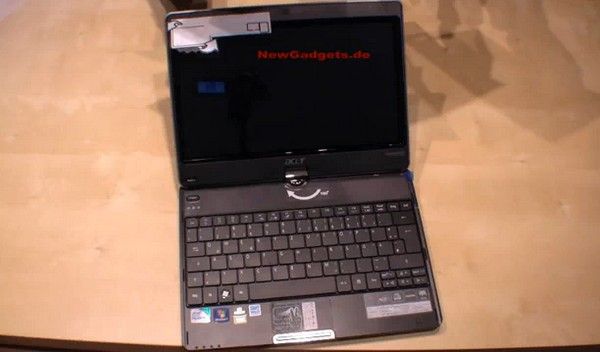 The Acer Aspire 1825PTZ convertible tablet looks like it will replace the 1820PTZ that was due to the hit market but never materialised. The main difference between the two models is that the 1825PTZ will have a capacitive display as opposed to resistive,
Johannes from NewGadgets.de managed to get hold of the 1825PTZ that is now on sale in Germany and promptly shot an unboxing video. He gives us a good tour of the device that sports an 11.6-inch capacitive display powered by the 1.3GHz SU4100 processor, 4GB RAM, 320GB HDD, WI-Fi (b/g/n) and a 6-cell battery. Check out the video after the break. Read more
April 21, 2010 at 5:57 pm
We pretty much knew a lot about HP's upcoming smartbook, the Compaq Airlife 100, however the company has now put up its product page including the full specifications. The page confirms the 1GHz Snapdragon chipset and customized Android OS.
The Airlife 100 also sports a 16GB SSD, 512MB RAM, 512MB ROM and a 28Whr battery that should last for over 12 hours. It also comes with a 10.1-inch (1024 x 600) resistive screen. Click though for the full specs. Read more
April 21, 2010 at 5:44 pm
The Asus Eee PC 1201PN will be the company's first netbook with next-generation ION when it launches shortly. It uses the same chassis as most other 12-inch netbooks in the Eee PC 1201 range, but differs from its current ION netbook (1201N) by offering a single-core N450 Atom processor as opposed to the dual-core 1.6GHz Atom 330.
For those wondering how the Eee PC 1201PN will perform then NotebookCheck has the answers. They've taken an exhaustive look at the performance of ION 2 and used the Eee PC 1201PN to do the benchmarks. Read more
April 20, 2010 at 12:43 pm
Synaptics has announced the Gesture Suite for Linux that at long last brings multitouch gesture support for touchpads. A number of Linux flavours are supported including Google Chrome OS, Fedora, Ubuntu, RedFlag, SuSE, and Xandros.
Current Linux netbook owners will be disappointed to hear that a downloadable update is not available. The software is only available to OEM partners, so hopefully we'll see some standalone Linux netbooks fully embracing this latest update in the future.
Via Electronista.
April 20, 2010 at 12:09 pm
Eric Schmidt, Google's Chief Executive, has been speaking about its upcoming Chrome OS at the Atmosphere Cloud Computing forum and let rip some previously unknown details regarding pricing. He says that price points should be similar to that of current netbooks and also hopes for Chrome OS devices to be bundled by mobile phone operators.
"It will be up to the manufacturers who do it, but the price points you should think about are the current netbook pricings which are 300 dollar, 400 dollar price points," said Schmidt. "Those prices are completely determined, by the way, by the costs of the glass, the costs of the processor and things like that, but in our case Chrome OS and Android are free so there is no software tax associated with all of this." Read more
April 20, 2010 at 10:55 am
Asus really knows how to design netbooks and the Eee PC 1018P is no exception. The aluminium-clad netbook is just 18mm thick and sports the latest USB 3.0 and Bluetooth 3.0 standards (optional) along with DDR3-packing N455/N475 processors.
The lucky guys over at TechInStyle.tv managed to get hold of the Eee PC 1018P and shot some pictures of it in the wild that you can check out after the break. The Eee PC 1018P was first announced at CeBIT and will come with a 10.1-inch (1024 x 600) display, up to 2GB RAM, 250GB-500GB HDD and Wi-Fi (b/g/n). No word on pricing or availability at this stage. Read more