August 27, 2009 at 6:48 pm
Sharp has announced an interesting new smartbook called the NetWalker PC-Z1. The PC-Z1 has a 5-inch touchscreen display with 1024 x 600 resolution. It is powered by an 800MHz Freescale i.MX515 CPU & 512MB RAM. It only comes with 4GB of flash storage, but it also has a microSDHC card slot for further 16GB expansion. It runs on Ubuntu 9.04 with a boot time of just 3 seconds.
Other features include a QWERTY keyboard, Wi-Fi (b/g), two USB ports and a claimed 10-hour battery life. The PC-Z1 is a very compact mini-netbook measuring just 24.8mm at its thickest point (dimensions: 161.4 x 108.7 x 19.7-24.8mm). It also weighs just 409g. It is expected to hit Japan on 25th September for 44,800 Yen ($478, €335, £295).
Via Akhibara News.
August 27, 2009 at 4:47 pm
The Toshiba Mini NB200 netbook is widely regarded as one of the better netbooks on the market today. The NB200 is Toshiba's 10-inch follow up to its 8.9-inch NB100. The same netbook has been released with slightly different names in Japan (Dynabook UX) and the US (Mini NB205).
We managed to get hold of the NB200 to find out whether it really stands up to the hype. The particular model we have is the NB200-10Z, which is the high end SKU. This model comes with a 1.66GHz N280 Atom CPU, chiclet keyboard and a battery that is rated to last for around 9 hours. It also comes with a love-it-or-hate-it satin brown lid that we quite like, the matte finish means little risk of fingerprint marks.
One of the first things you notice when you lay eyes on the NB200 for the first time is that it is one of the more stylish offerings in the netbook space. It has a silver chiclet keyboard and slender chassis, it also feels very solidly built. We're disappointed that Toshiba didn't use a matte display, but we'll see just how much this hinders use under extensive testing. A full review of the NB200 will follow, but in the meantime check out our unboxing video and photo gallery after the break. As always, if you have any questions please let us know in the comments below. Read more
August 26, 2009 at 11:42 pm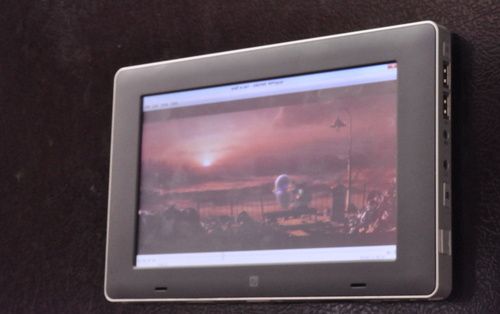 The Founder & CEO of Always Innovating, Gregoire Gentil, has taken matters into his own hands regarding showing exactly what his beloved Touch Book is capable of. He has shot a couple of videos of the Touch Book in action, showing off the device in both netbook/tablet form-factors as well as the touch UI. He also has another video, highlighting how you can attach it to the fridge!
The update on its site also openly admits that users who currently have units are 'beta testers' of the Touch Book and paying for that privilege. These 'beta' units will continue to ship in the coming weeks. The company is currently still fulfilling pre-orders and this is not expected to change until October. Check out the videos after the break. Read more
August 26, 2009 at 11:50 am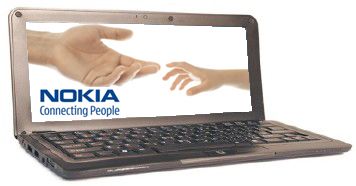 Whilst Nokia's Wintel-based Booklet 3G certainly took us by surprise, it looks like the device we always expected from them i.e. an ARM-powered smartbook is on the agenda after all. Digitimes is reporting that Nokia is planning to offer a smartbook, in addition to the Booklet 3G netbook, although it won't hit the market before mid-2010.
Nokia is expected to outsource production of the smartbook to either Compal (who is producing the company's Booklet 3G) or Foxconn (Hon Hai Precision Industry). It will be interesting to see exactly what chips Nokia uses to power such a device. Some suggest that Nokia won't launch a smartbook device until they have the powerful chips to do it justice.
August 26, 2009 at 10:01 am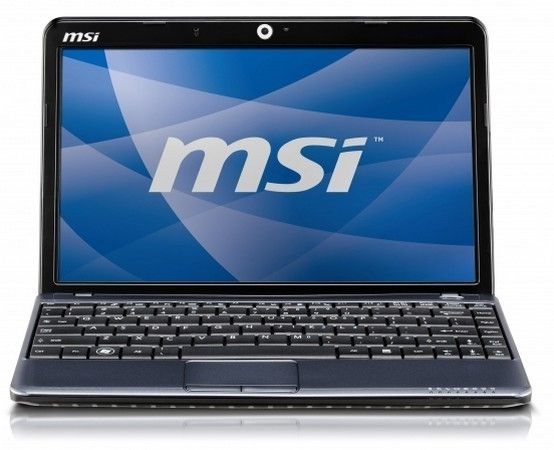 Just last week rumours were surfacing that MSI is planning to launch a touchscreen netbook powered by Intel's next-gen Pineview Atom chips and Windows 7. That rumour gained further credence following a Gizmodo report that says this 10-inch model will be called the MSI Wind U150 and will formally be announced at the CES tradeshow next January.
Unfortunately the U150 will use a resistive touch-panel, rather than capacitive, which means no multi-touch support. They also confirmed that MSI wants to release the Pineview-powered device before the end of the year, trying to be first to market. MSI's Andy Tung, suggests that Pine Trail is showing improved graphics performance and at least 20 percent better power consumption.
August 25, 2009 at 6:37 pm
The MSI Wind U210, the AMD-powered version of the CULV-based Wind U200, was only unveiled last week, but Pierre over at Blogeee has already gone hands-on. The MSI Wind U210 is a 12.1-inch mini-notebook that comes with an AMD Neo processor.
The Wind U210 has a 12.1-inch (1366 x 768) LED backlit display and is powered by a 1.6GHZ MV40 processor & ATi Radeon X1250 graphics. It can support a maximum of 2GB RAM and is available in 160GB/250GB storage sizes. It also comes with a 6-cell battery and HDMI-out.
Pierre gives us a comprehensive look at the U210 and also compares it to a 10-inch Wind U100. He also managed to fit the U100 battery into the U210 with success. It does have a glossy lid, but is not as much of a fingerprint magnet as other models. Another positive note is that the bottom panel easily allows you to upgrade components. Check out the unboxing video after the jump. Read more
August 25, 2009 at 6:10 pm
The guys over at Shanzai have reviewed what must be one of the cheapest smartbooks on the market. The Lanyu LY-EB01 can be bought for just 666 RMB (US$98) in China, although this is directly from Lanyu rather than direct retail channels.
As you can expect for the price, the specs are nothing to get too excited about. It comes with a 7-inch (800 x 600) display, powered by an unspecified ARM processor and Windows XE operating system. It does manage to pack three USB ports, a couple of audio jacks and a card reader too.
Shanzai found that whilst the Windows CE OS marred the overall experience, it is a well-built smartbook (for the price), although it does have a non-removable battery. Boot times were pretty good, taking 28 seconds to start and just 3 seconds to shut down. Check out some video impressions of the device after the jump. Read more
August 25, 2009 at 5:44 pm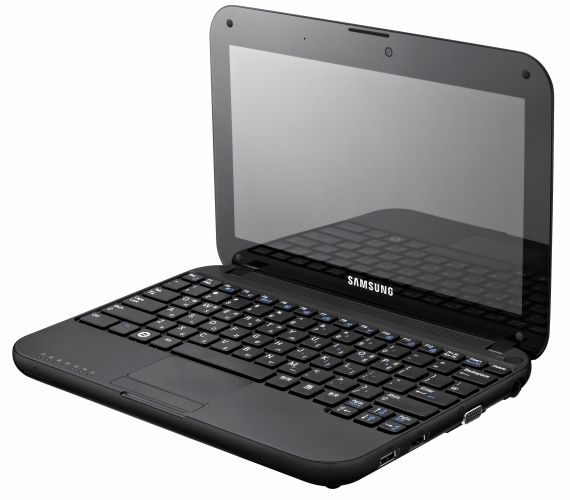 The Samsung N310 netbook is known for its fashionable design, chiclet keyboard and flush glass display. The UK version only comes with a 4-cell battery and we already know that the US version, the Samsung Go, comes with a 6-cell battery that should last for 8.5 hours.
It now looks like Singapore has an even improved SKU. The Samsung N310 is listed with a 1.66GHz N280 Atom processor and draft-n Wi-Fi, whereas the western versions come with a 1.6GHz N270 Atom and b/g Wi-Fi.
Via Netbooked [via Sammy Netbook].
August 25, 2009 at 5:20 pm
Philippine manufacturer, RedFox Technologies, has quietly introduced a new netbook in the form of the 8.9-inch WizBook 890i. Whilst some of the core specs may be typical (N270 Atom, 1GB RAM & 120GB HDD) it does have a few redeeming features.
This includes the inclusion of an Expresscard slot, 8.9-inch matte (1024 x 600) display, 4-hour 3800mAh battery and 1.3MP webcam. This is all combined in a package weighing just 1.1kg. There's no word on pricing right now, but I wouldn't expect this to appear on western shores any time soon. Check out the spec list after the break. Read more
August 25, 2009 at 4:51 pm
Nokia's first entry into the netbook space, the 10.1-inch Booklet 3G, was only announced yesterday. Whilst details on pricing and availability are thin on the ground right now, that doesn't stop the rumours on what we can expect to hear next week from Nokia World.
Sascha from NetbookNews.de has heard from close sources that the retail price of the Booklet 3G will cost $799. Now, even if true, this is most likely an arbitrary figure given that the likelihood is that the device will be sold on contract through mobile operators.
There is also speculation regarding the processor used, although the 1.6GHz Z530 Atom CPU has been banded around, it's be no means confirmed. Also, given the driver issues surrounding the Poulsbo chipset, we're not convinced performance would be on par even with the N270 Atom. However, I'd be very surprised if the chip doesn't include some kind of hardware acceleration either through the ION platform or Broadcom chip. We look forward to full details on September 2nd next week.
August 25, 2009 at 3:48 pm
The CEO of Asustek, Jerry Shen, does not see a market for smartbook devices right now and has frozen plans for its own Qualcomm Snapdragon Eee PC using Android. The device was first spotted during Computex in June, but Asus has never confirmed plans for mass production.
"Currently, I still don't see a clear market for smartbooks," said Shen during an investors conference in Taipei. The reason why an Asus smartbook has been put on the back-burner is due to limited engineering resources according to PC World. This is despite the fact that manufacturing could be outsourced to Pegatron, who has already shown a number of smartbooks. Despite this, a number of smartbooks from other manufacturers are expected by the end of the year. Let's just hope it is as close to that $199 mark that has been muted for a while.
Via Engadget.
August 24, 2009 at 6:55 pm
The Shenzhen Weibu N10A is one of the latest netbooks to be powered by Nvidia's ION-platform. Interestingly, it also sports an Intel Atom 230 (1.6Ghz) processor that's normally found in nettops. This particular netbook created waves over the weekend when the listing over at Akiba Hotline said the the model had a dual-core 330 Atom CPU. That has since been corrected to the Atom 230 processor.
The Weibu N10A also comes with 1GB RAM, 150GB SATA HDD, HDMI-out, webcam, two USB ports and Wi-Fi (b/g). Apparently it will ship without an operating system. If you are interested and are in Japan, then the Weibu N10A will go on sale shortly for 49,800 Yen ($527, €368, £321).
Via Cnet.
August 24, 2009 at 3:25 pm
After recent speculation, Nokia has announced its first entry into the netbook market with the Nokia Booklet 3G. This Intel Atom-powered, Windows 7-based device is touted as having a 10.1-inch HD display, 12-hour battery life and, as the name suggests, have 3G/HSPA connectivity built-in. It will be powered by a 1.6GHz Z530 Atom processor and come with a 120GB HDD.
The pictures highlight a device that looks very familiar to most netbooks, albeit one that is more slender than most netbooks out there. The aluminium chassis certainly adds to its attractiveness. The company says that the Booklet 3G is just 19.9mm in thickness. It measures 264mm in width and 185mm in length. The whole thing measures 1.25kg. Read more
August 24, 2009 at 12:24 pm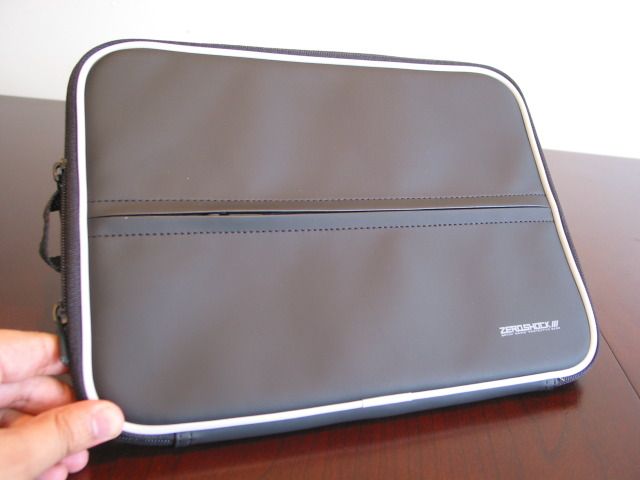 Following on from our last netbook case review of the Cool Bananas 'Bullet Proof' case, Gearzap kindly sent over another protective netbook case for us to evaluate. Gearzap is a specialist retailer of netbook and laptop accessories. They have an extensive catalogue of products and deliver across Europe.
This time they sent over the ZeroShock III case. It is a very popular case in Japan and is said to be extremely shock resistant (hence the name!) Once again, our case impressively arrived in just a couple of days. The case is advertised to fit netbooks with display sizes ranging from 8.9 to 10.2-inches. The ZeroShock III is available in three different colours (Black, White & Orange) and costs £13.95. GearZap apply a small delivery charge on top of this depending on whether shipping is to the UK or mainland Europe. Read more
August 22, 2009 at 12:11 pm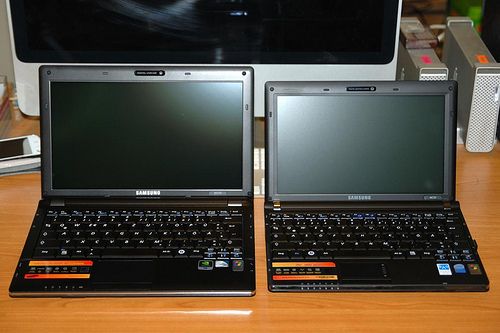 Samsung's ION-powered N510 netbook is now shipping in parts of mainland Europe. This concurs with the news we received yesterday that Samsung will be shipping the 11.6-inch N510 with Windows XP and won't be waiting for Windows 7, unlike the US. Italian retailer MediaWorld has the Samsung N510 in stock right now for €499. It is also shipping in Germany.
We don't know whether different SKUS are planned for the mainland European and UK market, but all of the ones appearing in mainland Europe come with the 1.6GHz N270 Atom CPU. This contrasts to the UK SKU (NP-N510-KA02UK) being listed with the 1.66GHz N280 Atom. The UK SKU is also meant to have a 5900mAh 6-cell battery compared to the 5200mAh battery found in the European SKUs. This could be a mistake but we'll only find out for sure when it releases here in a few weeks time.
NetbookNews.de managed to get hold of the first N510 unboxing pictures via reader, Joerg Ingenbrand. There are a number of pictures of the device itself and also compared against the company's best-selling 10-inch NC10 netbook. It is nice to see the N510 sporting a matte display and it's nice to see a bigger touchpad too. Sometimes, despite having a bigger chassis, manufacturers don't actually increase keyboard/touchpad sizes that much. Check out some of the unboxing pictures after the break. Read more