March 25, 2010 at 9:54 pm

Intel's application store called AppUp Center has been available in the US and Canada but has remained closed to European consumers. However, this is expected to change from March 31.
Intel has said that the AppUp Beta will be available in 27 countries on that date. It will display application prices in local currencies but language localisation will arrive at some point later. It also announced that it will include support for Moblin v2.1 applications in addition to existing support for Windows-based netbooks. Read more
March 25, 2010 at 9:32 pm
The LG X140 netbook was recently spotted in the wild along with some preliminary specs, however it has now passed through the FCC revealing much beefier hardware. According to the pictures, the LG X140 will sport a 10.1-inch HD display powered by a 1.83GHz N470 Atom processor, 2GB RAM and 320GB HDD.
Other features include a 9-cell battery, Wi-Fi (b/g/n), Bluetooth and Windows 7 Starter. No availability or price details right now but it can't be too long now before we start to hear something official. Read more
March 25, 2010 at 5:40 pm
After a short delay, the JooJoo tablet with 12-inch capacitive display has finally started to ship. The people that have been pre-ordering the device since last December will get their shipments first with deliveries expected by March 29. I imagine that new orders will ship soon thereafter.
This is a day that I'm sure many didn't expect to see, especially with all the legal wranglings with former partner TechCrunch. It's good to see them getting out of the gate before the iPad behemoth devours all. Read more
March 25, 2010 at 10:26 am
It has been almost two months since we last saw any news on the Lenovo Skylight. The smartbook was announced at CES in early January and comes with an unusual clamshell design boasting a super-slim chassis, 10.1-inch HD display and 1GHZ Snapdragon processor.
Darryl Kang from DK.sg has had a few days of playtime with a pre-production Skylight. He was impressed that the keyboard and touchpad had not been compromised in terms of size, with the keyboard proving comfortable to type on. The touchpad has integrated left/right buttons that don't appear to everyone's taste. Read more
March 24, 2010 at 5:11 pm
The LG X300 is one of the thinnest 11.6-inch ultraportable's around. It measures just 17.5mm in thickness and weighs only 970g. Engadget has managed to get some hands-on time with the X300 and felt that it was more akin to holding an e-reader rather than a laptop.
Build quality seems solid, despite the plastic construction. The screen was bright although a bit too glossy. The keyboard has no flex, but there are concerns over the touchpad and the click mechanism, despite it being quite large overall.
It is expected to hit some regions by the end of the month (not including Europe or the US) although pricing still remains a mystery (we can guarantee it won't be cheap though!) Check out the hands-on video after the cut. Read more
March 24, 2010 at 12:24 pm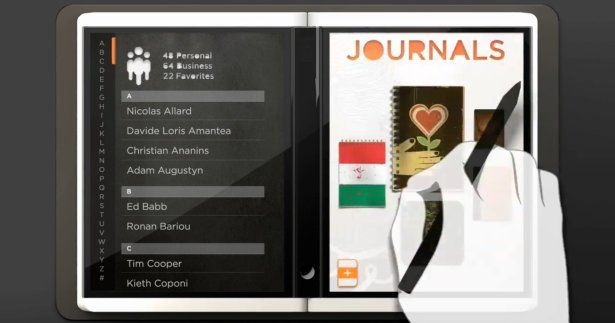 The Microsoft Courier is rumoured to be a dual-screen device powered by the Nvidia Tegra 2 chipset. Supposed pictures of the Courier were leaked at the beginning of the month, although Microsoft has stayed quiet on its existence.
However, in the first sign from Microsoft that this thing even exists appeared on the Microsoft Careers JobsBlog page. A post on the site about innovation inadvertently mentioned "the upcoming Courier digital journal" when talking about other MS tech including Natal, Windows phone 7 and IE9. The reference as since been deleted, but you can catch a screencap of the evidence after the cut. Read more
March 24, 2010 at 10:27 am
The rumoured Acer Aspire 1825PT 1.6-inch convertible netbook with capacitive display has seen its first promo video. It was shot on the new Canon EOS 550D Digital SLR to test depth of field.
The 1825PT will feature a dual-core Intel SU7300 processor, 4GB RAM, 250GB HDD along with Windows 7 Home Premium. Check out the video after the break. Read more
March 24, 2010 at 10:14 am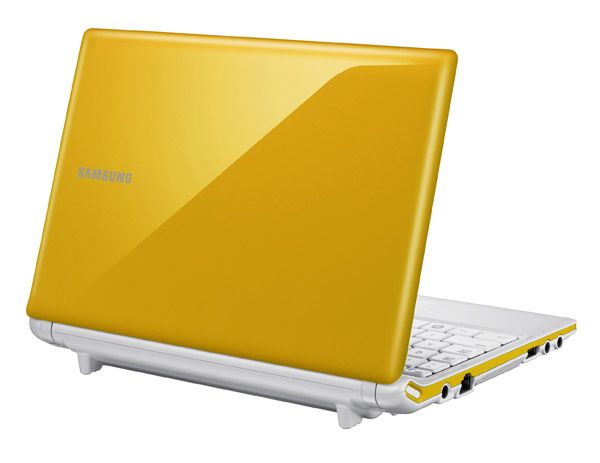 The Samsung N150 netbook that we've already seen is set to come in a number of colourful hues as part of its Corby line-up. This design sports a white base and coloured lid (similar in some ways to the new Dell Mini 10).
The yellow and red netbooks have been pictured and caught on video, although other colours are expected and include Bermuda Blue, Caribbean Yellow and Flamingo Pink. The specs of the N150 remain the same in the new Corby edition. Check out a quick hands-on video after the break. Read more
March 23, 2010 at 8:02 pm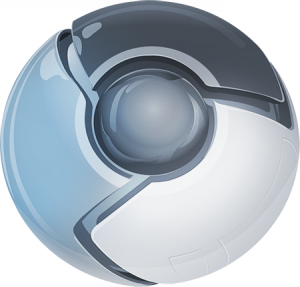 Jolicloud has released its new web application platform today that is based on Google Chrome rather than the Mozilla Prism of old. Current users need simply to update the system for the new platform to be installed. The new system should be faster with a smaller memory footprint and enables HTML5-ready browsing.
Jolicloud has named its customised Chromium (open-source version of Chrome) web app platform Nickel and even released the source code. Jolicloud says that Nickel is the "Chromium for fullscreen web apps". The company says that over 600 apps are available in its App Center.
March 23, 2010 at 5:18 pm
The Mobinnova Beam smartbook (previously known as the élan) has been waiting on the wings for a while now. The 8.9-inch Tegra 2 powered device has made a change in OS from Windows CE to Android according to Laptop Mag.
However, somewhat curiously, there will be no access to Android Market. Instead, Mobinnova is working on its own app store and will include games that take advantage of Tegra's hardware. Read more
March 22, 2010 at 5:11 pm
The Viliv S10 Blade is a 10-inch convertible tablet that comes with a 1366 x 768 display and is powered by a Silverthorne Intel processor (either a 1.6GHz Z530 or 2.0GHz Z550). It comes with various SSD storage options, 1GB RAM and Windows 7 Home Premium.
We recently the unboxing from Chippy over at UMPC Portal and now he has followed that up with an in-depth review of the device. The S10 Blade is lauded for its solid build quality, good battery life (7.5 hours at 70 percent brightness) and its near silent operation. Read more
March 22, 2010 at 11:23 am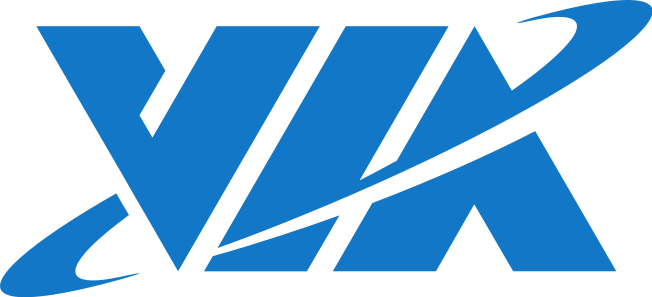 VIA will shortly be announcing the new VIA VX900 chipset for netbooks. The multimedia chip will be easily capable of 1080p Blu-ray movie playback according to the company, with power consumption just barely higher than the previous VIA VX855 chip at around 2W.
The VX900 will be capable of H.264 hardware decoding. According to VIA's own test results, the VX900 chipset can decode the 40MBps Blu-ray stream with a CPU load of less than 20 percent. The chipset will be combined with the VIA Nano U3000 range of processors. Read more
March 22, 2010 at 9:44 am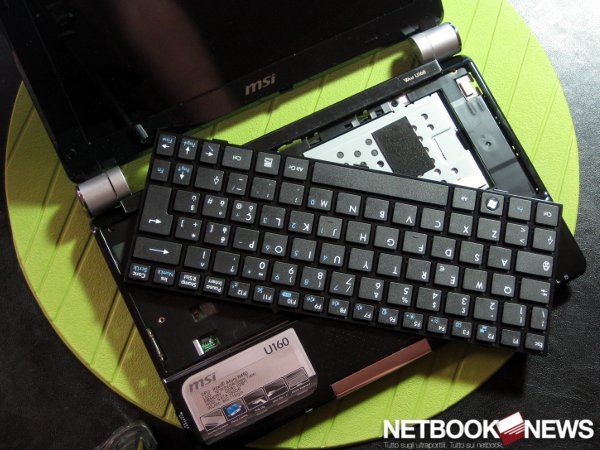 The MSI Wind U160 is one of the prettiest netbooks around, recognised by the fact that it won the 2010 iF Product Design Award. To give an idea on how MSI's engineers packed everything into its slim chassis, the guys over at NetbookNews.it have dissected the Wind U160 to give us a closer look.
They claim that dismantling the U160 is both easy and fast, with ten main screws holding the bottom cover in place. Be aware though that by removing the bottom invalidates your warranty, so proceed with caution if you think of doing something similar once the Wind U160's eventually hit retail. Read more
March 21, 2010 at 10:32 am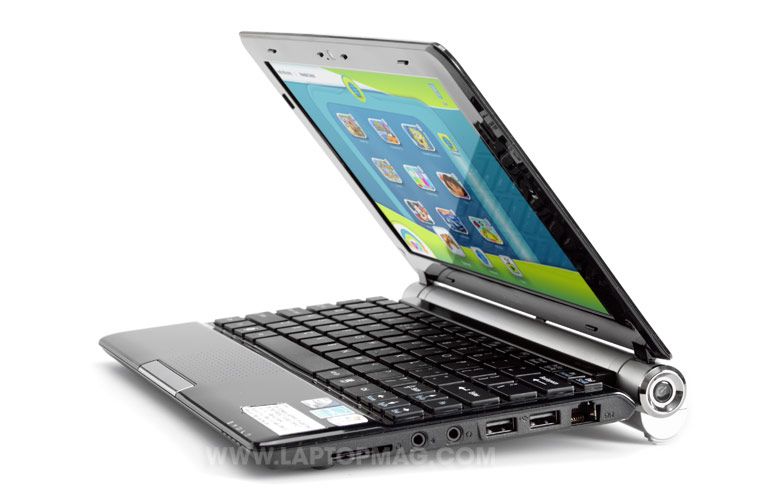 MSI's new range of Pine Trail netbooks have moved away from the functional, but bland designs of the past. This is most prevalent in the Wind U160 that appears to have taken design touches from both the Asus Eee Seashell series as well as Toshiba's NB200/NB300 netbooks.
Laptop Mag has put the Wind U160 to the test where it scored a respectable 3.5 stars. One area where it really excelled was battery life, lasting for 8 hours and 37 minutes, way ahead of the average (6 hours 11 minutes). They liked the fact that it ran cool, it has a fast hard drive and is amongst the lightest netbooks around. Read more
March 20, 2010 at 10:13 am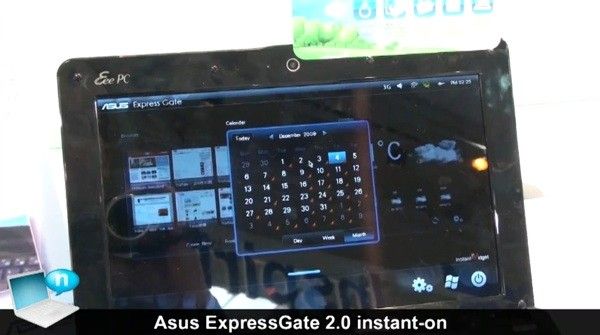 Asus' ExpressGate instant-on operating system will be getting a replacement that was being shown off at CeBIT earlier this month. Notebook Italia has a video hands-on overview of ExpressGate 2.0 that is based on the SplashTop OS.
The interface has seen a complete overhaul and is a big improvement over the original. Hopefully it should be available to download soon from the Asus Support site. Check out the video after the jump. Read more