October 19, 2009 at 11:56 am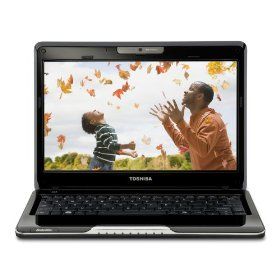 As we approach the launch of Windows 7 this Thursday (October 22nd) a number of notebook manufacturers are making the switch over to the new OS. We've been drip-feeding Windows 7 devices over the past few weeks and a number of these Intel CULV-powered ultra-thins are now appearing for pre-order on Amazon.com.
After the break we have listed all of these, typically 11.6-inch Windows 7 devices, which are now up for pre-order. Most are due to land on October 22nd; Windows 7 launch day. There are a few notable Windows 7 absentees including the Samsung N510, Acer Aspire Timeline 1820P, and Lenovo Ideapad U150. Check out the list after the break. Read more
October 19, 2009 at 9:20 am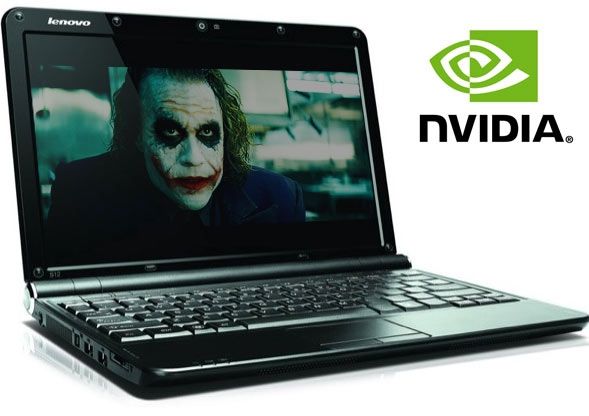 Lenovo is finally set to launch its ION-powered Ideapad S12 netbook this week, well at least in Japan anyway. The 12.1-inch (1280 x 800) netbook was initially announced in late May in various forms (Intel, VIA and ION). The first two SKUS are already out whilst the ION version was delayed until the launch of Windows 7.
As promised, Lenovo Japan is set to launch the Ideapad S12 ION with Windows 7 Home Premium on October 22nd (Windows 7 launch day) for 68,800 Yen. Availability in other regions is expected shortly.
The Ideapad S12 ION partners a 1.6GHz N270 Atom CPU with the Nvidia 9400M GPU. The model includes 2GB RAM, 250GB HDD, Bluetooth, Wi-Fi (b/g), 1.3MP webcam, three USB ports, 4-in-1 card reader, HDMI-out and a 6-cell battery good for 6 hours.
Via Netbooked.
October 19, 2009 at 9:03 am
The 8.9-inch Asus Eee PC T91 convertible netbook hasn't sold through the roof, but then perhaps that was always expected given that most people knew a multi-touch model would be released with the launch of Windows 7.
Whilst we've not too heard too much of this recently, it appears that Asus is planning to launch this model, dubbed the Eee PC T91MT ('MT' obviously standing for multi-touch). The eagle eyes over at NetbookNews.de spotted that the black and white models are available to pre-order at Amazon.de for €505.98 and will launch on October 22nd (coinciding with the Windows 7 launch date).
The T91MT will come with Windows 7 Home Premium and a 160GB HDD (instead of the 16GB flash drive found on the T91). I've not seen similar listings in the UK or US for now, although I'd be surprised if it wasn't made available in those markets soon.
October 14, 2009 at 8:45 pm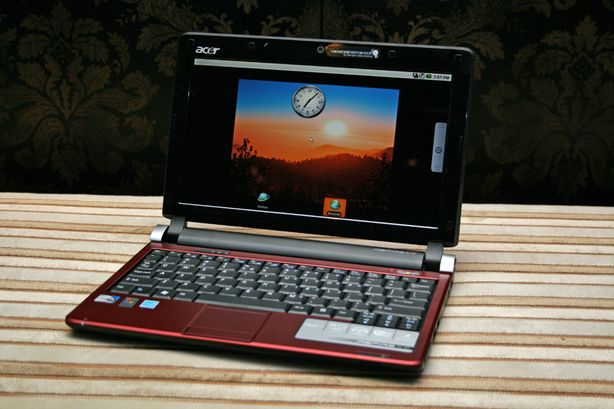 The dual-boot Android Acer Aspire One netbook was officially announced today. Pre-orders of the device appeared on Amazon.com site yesterday, listing it as dual-booting with XP & Android. However, here in the UK, the netbook will be available with both XP or Windows 7. The netbook will be released on October 22nd with the dual-boot XP version costing £279 and the dual-boot Windows 7 Starter version costing £299.
Other new bits of information regarding this netbook, includes the fact that you will be able to boot up the netbook (in Android) in a "matter of seconds". The company is quoting 18 seconds to search the internet and just 3 seconds to shut down. If you need to switch to Windows 7 you will not even need to reboot. The great thing is that all of the web connections, whilst in Android, will remain running even if you reboot. Read more
October 13, 2009 at 9:02 am
Acer has announced a new Aspire One netbook that will launch with Windows 7 next week. Acer is launching an updated version of the Aspire One D250 that includes some hardware improvements. The D250 will have a 10.1-inch display with high-resolution (1280 x 720) display.
The Windows 7 Aspire One D250 will be powered by a 1.66GHz N280 Atom processor, 2GB RAM and a 160GB HDD. It will come with the entry level Windows 7 Starter Edition. Battery life will be 3.5 hours on the standard battery but is extended to 7.5 hours on the (optional) higher-capacity battery.
Only details for the Japanese market have been announced right now, where it will launch on October 22nd for ¥46,800 (£330, $520, €352). I would imagine details for European, US markets should be out before the launch of Windows 7.
Via Akihabara News.
September 24, 2009 at 11:36 am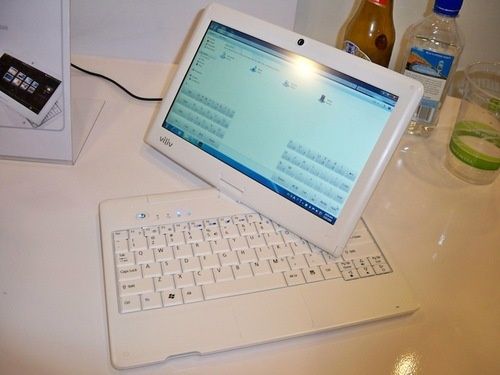 Viliv, the Korean manufacturer normally known for its MIDs, is showing off a new netbook at IDF (Intel Developer Forum) 2009. The S10 Blade is a convertible 10-inch touchscreen netbook that will ship with a 10-hour battery and launch with Windows 7 Home Premium.
Impressively, the Viliv S10 has a high-resolution (1366 x 768) display and the high-capacity battery will sit flush with the chassis. There's no multi-touch on this model though as it will ship with a resistive screen. It will be powered by either a 1.33GHz or forthcoming 2.0GHz processor, 1GB RAM and either a 32 or 64GB SSD. The SanDisk SSDs won't be performance models, running with 70MBps read rates.
It will also have optional 3G. The Viliv S10 is due out by the end of this year and available in a number of configurations starting from $499. We've attached a number of hands-on videos of the device after the break. Read more
August 18, 2009 at 11:19 am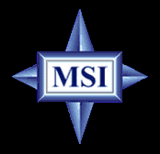 MSI will launch netbooks using Intel's next-generation Atom Pineview processors in December 2009 according to Digitimes. The Intel Pine Trail platform launch has been pushed back from October 2009 to Q1 2010, but the report says that MSI is planning to launch their netbooks ahead of schedule to avoid competition. This means the company would not need to compete on price.
The new netbooks will use the Windows 7 operating system and also come with touchscreen displays. MSI's peers, such as Asus and Asustek, will be sticking with Intel's schedule according to the report.
August 11, 2009 at 11:46 am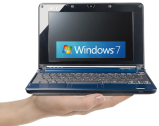 Microsoft's CEO Steve Ballmer has confirmed that Windows 7 Starter Edition will be limited to "super-small screen" and "certain processor" devices in an aim to try and boost revenues. Windows 7 SE is the cheapest version of windows and is predominantly expected to be found on netbooks. It will be sold to OEMs (original equipment manufacturers) only.
"Our license tells you what a netbook is. Our license says it's got to have a super-small screen, which means it probably has a super-small keyboard, and it has to have a certain processor and blah, blah, blah, blah, blah," said Ballmer at a Microsoft-hosted analyst conference. Read more
August 7, 2009 at 9:34 pm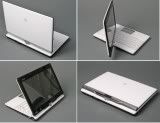 Both Hewlett-Packard (HP) and Micro-Star International (MSI) are planning to launch convertible netbooks during the first half of 2010, according to Digitimes. MSI will be launching a 10-inch tablet netbook at the start of 2010, whilst HP plans a similar release for April/May 2010 manufactured by OEM Inventec.
The report says that both convertible netbooks will use Intel's next-gen Pineview N450 Atom processor. It's therefore very likely that they will be powered by Windows 7, taking advantage of the operating system's touch features. It also says that Asus will be launching its 10-inch Eee PC T101 tablet netbook with Windows 7. The report goes on to say that Apple may be launching its tablet device as early as November 2009.
Via Electronista.
August 3, 2009 at 9:17 pm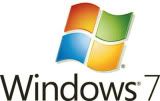 The Windows 7 upgrade pricing was released last week, we were finally given an indication how much netbook users would have to pay to upgrade from Windows 7 Starter Edition to more fully-featured editions such as Home Premium or Professional. The prices we saw were only US prices, although we've now seen the UK prices and it brings new meaning to the term "Rip-off Britain".
In the UK, the move from Starter Edition to Home Premium will cost netbook users £69.99 (US price: $79.99). To then move from Home Premium to Professional will cost £119.99 (US: $89.99) and to move from Home Premium to Ultimate will cost £124.99 (US: $139.99). Read more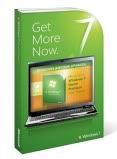 The launch of Windows 7 on October 22nd 2009 will herald a mass netbook uptake of the new OS. After that launch date, most new netbooks released will be running Windows 7 over XP. Of these, most will come with the lowest-specced 'Starter Edition' version.
For this who want to be able to personalise their desktop, use Aero Peek and Taskbar Previews then you may want to upgrade to Home Premium. Microsoft has been quiet about what it will be charging for that particular upgrade, until now.
Brandon LeBlanc, from the Windows Blog, has revealed that the move from Starter Edition to Home Premium will cost netbook users $79.99. This will be done under a program called Windows Anytime Upgrade (or WAU for short). To move from Home Premium to Professional will cost $89.99 and to move from Home Premium to Ultimate will cost $139.99. These will be available as retail upgrade packages in the US after October 22nd.
For those of you in Australia, Belgium, Canada, France, Germany, Italy, Japan, the Netherlands, Spain, Sweden, Switzerland, the UK or the US – you will also be able to purchase the upgrade directly from the Windows 7 operating system. There is no pricing for other countries right now.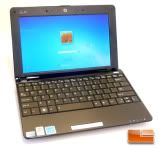 The release of Windows 7 is set to be a milestone for netbooks. Most netbooks run Windows XP, an operating system that is starting to show its age. Against the heavy hardware requirements of Vista, Windows 7 is set to be the next major Windows OS fully embraced by netbook devices. It's relatively light system requirements and native multi-touch gesture support will ensure its presence on many netbooks from the fourth quarter this year.
However, some of you may be wondering, how much of an overhead Windows 7 uses compared to Windows XP. This is where a good benchmark roundup from Legit Reviews comes into play. They compared the performance of both operating systems and used the same benchmarks across both OSes on an Asus Eee PC 1005HA to determine which gave the better netbook performance. Read more
July 20, 2009 at 11:35 am
Asus recently launched the 8.9-inch Eee PC T91 convertible netbook in the US to mostly positive reviews. It is the company's first touchscreen model and the first with a form factor that enables the netbook to be used as a tablet device too. It appears that the success of this particular model will impact the shape of future touchscreen models down the line according to a report from Digitimes.
Industry sources suggest that if the Eee PC T91 does not meet its sales expectations, then Asustek "may consider postponing the launch date of upcoming touchscreen netbooks, scale down their shipments, or even cancel them." The only upcoming touch-based model we know of is the 10-inch Eee PC T101. The release date of the T101 has been pushed back to September, at the earliest, according to the report. This is two months later than originally anticipated.
We have heard the above before. Asus UK recently told us that the appearance of a multi-touch T91 and T101 would depend on the success of the T91. However, I'm inclined to believe that even if the model wasn't a great success, Asus would still try and release another model based on Windows 7 and a multi-touch panel. After all, that would be an almost entirely different proposition to the model on the market today.
Much of the focus in the convertible netbook space has been on the 8.9-inch Asus Eee PC T91, however let's not forget that the 10-inch T101 is also on the Asus product roadmap. Whilst we've not heard too much about the T101, it appears that it is still planned to be released in the UK according to AsusTablet.
They have posted what are believed to be "final" specifications of the Eee PC T101H and claim that it will be released in late August or early September. There are a few things that I'm slightly confused about though. The specs list the OS as Windows 7, but that isn't being launched until October 22nd. Also, it talks of a "resistive multi-touch" panel, despite the fact that it should be a capacitive panel if it does feature multi-touch. Read more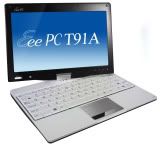 Asus has a lot riding on its first convertible netbook, the 8.9-inch Eee PC T91. It is their first netbook to have a swivel screen that can also be used as a tablet device. We know that several different versions of the T91 are planned, including the 3G-enabled T91GO. We also know that a Windows 7 multitouch version is planned from our conversations with Asus. However, what we didn't know were the model numbers and specification differences.
According to AsusTablet, the standard version (T91) will be followed by the 3G T91GO, which will also have GPS and a digital TV Tuner. The multitouch Windows 7 version will use the model name T91A. The Eee PC T91GO will weigh 0.06kg heavier than the standard SKU at 1.02kg, probably to account for the weight of the TV Tuner.
As things stand, we have no idea when the T91GO will release, or even if an UK launch is planned. From our conversations with Asus, the T91A will probably not launch until the end of Q3 at the earliest. The standard Eee PC T91 is expected to launch at the end of this month for £449.
Thanks John!